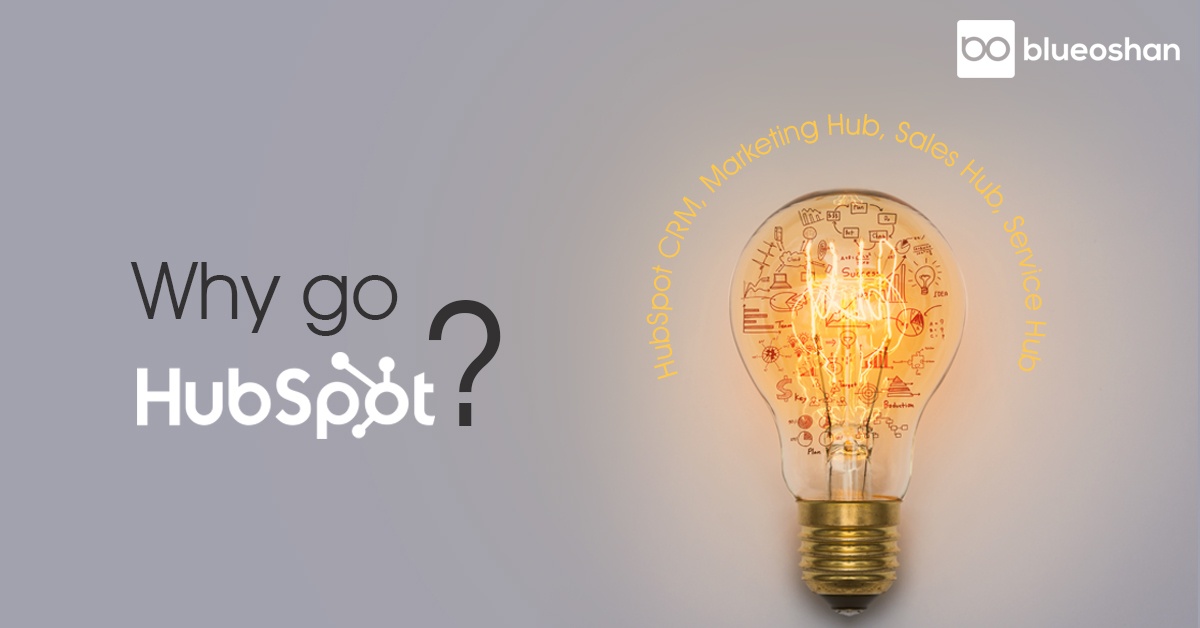 Inbound marketing has taken the world by storm considering how tech-savvy customers have become in recent years. Whether it's a product you're buying from Amazon.in or a car from trycarpal.com, chances are you're going to do a little bit of market research before you make a purchase decision. With smartphones equipped with Google assistant, Alexa and Siri in everyone's pocket (we don't talk about Bixby!) - a search is a voice command away. Reviews, unboxings, and product showcase from your favourite content creators, influencers and brands are easier to find now.
Pillars of HubSpot
HubSpot has four main pillars - HubSpot CRM, Marketing Hub, Sales Hub, and Service Hub. All these four hubs will work towards lead generation and curating a personalized experience for your leads. It's not enough to just curate content for your brand; with email automation and CRM, you can stay engaged with customers who genuinely love your content and keep coming back for more. Soon enough these fans will become promoters of your brand themselves creating more leads for your company. Inbound marketing brings 54% leads into your sales funnel than traditional outbound leads. HubSpot launched at INBOUND 2018, Growth Suite which offers a bunch of combined features from Marketing, Sales and Service Hubs. You can basically grow your HubSpot subscription plans from free to enterprise, as you grow your business and hence their theme (aptly), Grow With HubSpot.
As a HubSpot partner, we can provide you with certified support for all your digital marketing needs.
Integrating HubSpot into your Marketing Tech Stack is Easy
Companies that have marketing technology stacks will probably want to onboard HubSpot into their stack because of the ease of integration. Integrating HubSpot is simple, as it has a robust support system that plays well with third-party applications. HubSpot Integrations is a great page to check out what existing applications you have that are already working with HubSpot. To name a few popular integrations, HubSpot works well with:
• SalesForce
• Zapier
• MailChimp
• SurveyMonkey
• WordPress
• Slack
• Eventbrite
And more!
Community Support
HubSpot's community support, phone, and email support is world class. Help documentation, training videos and resources are freely available without any sort of paywall. At BlueOshan we recommend HubSpot for all your inbound marketing needs, and since we are HubSpot partners, we can guide you through setting it up properly. HubSpot follows the annual subscription model (you can pay monthly) because of the philosophy that inbound marketing is most successful when done over a longer period of time.
Oh hey, not just the CRM, the combined Growth Suite has a free (perpetual) plan!
Marketing starter is just $50 per month and Growth Suite starter is $113 per month!
We think this is just awesome. As a platform, it's quite nice and easy to use.
Sometime ago, we wrote a longer article on the HubSpot CRM here, so do give it a read. If you have any more questions about HubSpot or you're looking to onboard HubSpot, do drop us a mail to info@blueoshan.com and our customer support team will be happy to get in touch with you.
Topics: Inbound Marketing, Hubspot