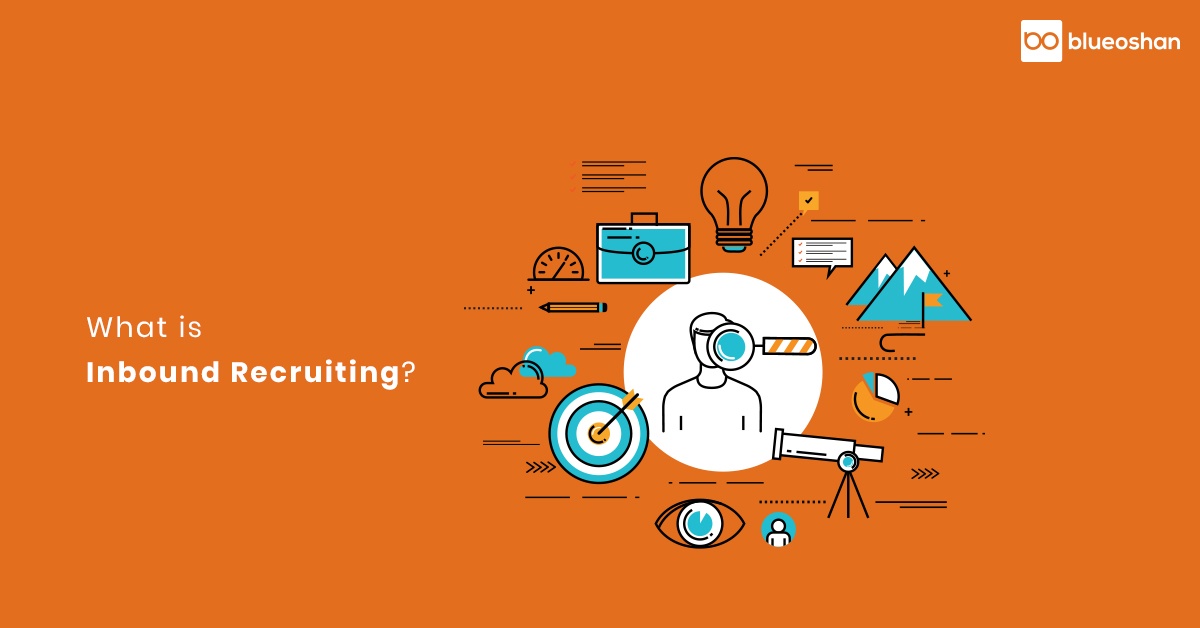 Inbound Recruiting is about creating a unique candidate experience through employer brand content and marketing strategies that help companies build relationships with the best talent. Inbound marketing was initially developed by HubSpot when they realized that customers were tuning out traditional and interruptive marketing. Customers were going online to find what they were looking for and so HubSpot created the Inbound Methodology to help companies attract and engage with their customers.
Want to know more about HubSpot best practices?
The Inbound recruiting methodology is not that different from the Inbound marketing methodology. It follows the same exact 4 steps to convert strangers into candidates and promoters.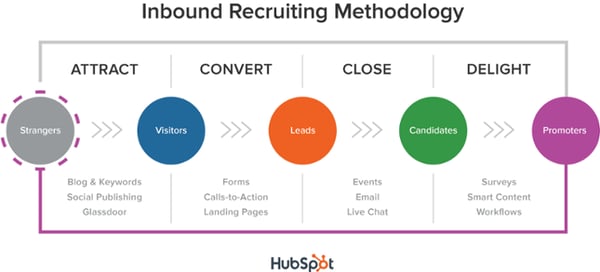 One of the major themes of Inbound recruiting is 'Content Creation'. Once you create content that is valuable for your candidate persona, you will be in a better position to show these candidates an authentic look inside your organization. But of course it doesn't end at just content creation, you'll have to nurture the relationship to ensure that the candidate applies eventually. Most candidates will not apply for a job on their first visit to your website. When a job seeker is approached from a multi-platform angle, you're more likely to make headway because you're having the conversation about your brand on the platform of their choosing. Finally, most organizations are culture driven, and it's important to paint a realistic picture for job seekers. Your company's culture could give you the competitive edge you need to land the top level talent for your industry.
Since applying for a job is a big decision, it's important to nurture relationships with leads who have shown interest. When you email your leads or invite them to recruit events or give them a chance to live chat with someone from your company, you provide a lot of value to a job seeker's decision-making process.
Finally turning candidates into promoters is important to keep the process going. When you have an incredible interview and application experience, you are building the stepping stones to creating a community that will refer friends to your company or even re-apply in the future. Giving candidates who don't receive an offer an opportunity to stay in touch and doing surveys via feedback forms can improve the quality of the experience when they re-apply.
Topics: Inbound Marketing, Inbound Recruiting