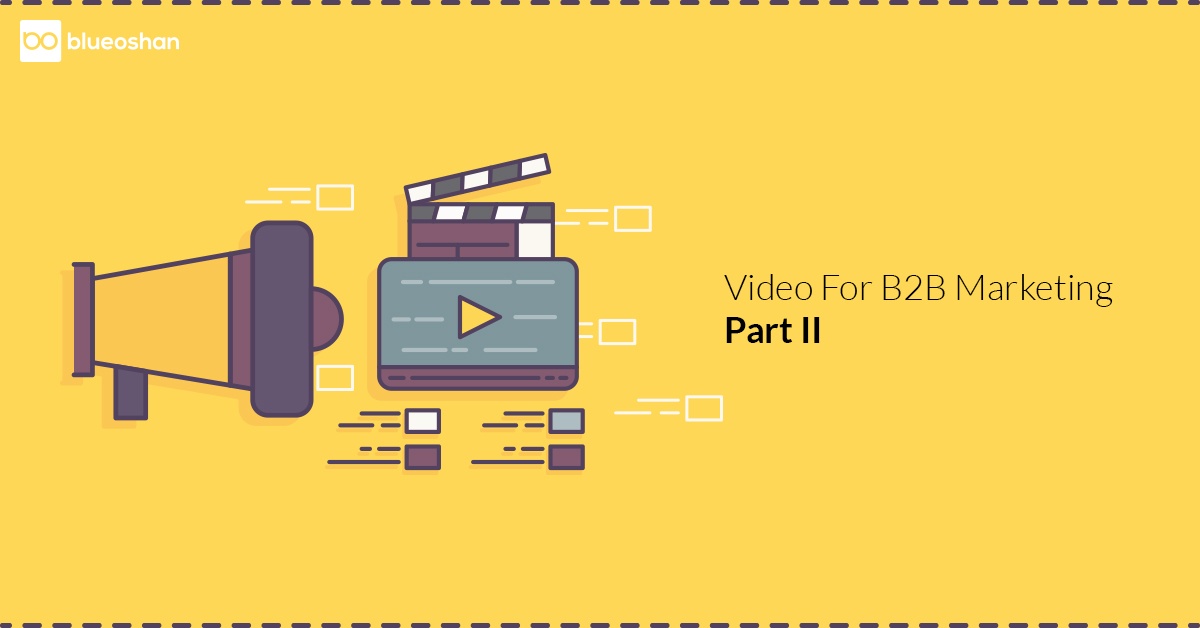 So, based on what you've read in part 1 of this article, it is pretty clear you should be using video as part of your marketing strategy. And it is becoming a necessity for B2B companies as well. A couple of years ago, HubSpot, an inbound marketing and sales platform, came out with an explainer video, 'What is HubSpot?' The video used animation, live action footage and clear captions to get their message across. Another great video was put together by Adobe, which deals in creative apps and software, called, 'Keep up with Hovering Art Directors.' This video combined humour, playfulness and stellar acting to showcase their product.
Still haven't audited your Social Media presence? Begin with this
But how do you go about this whole business of making a video? First, figure out who your target audience is, because based on that you can decide the type of video to make and where to host it. Second, what do you want to convey via your video? Once you've gotten these two questions answered, the rest will fall into place. Accordingly, you can decide on the budget, length of the video, whether to make it in-house or use a production house, among other things. Try to give your audience an immersive experience via the video you make, also remember the content should be clear, and subtitles and captions used wherever necessary.
A video can be used for various purposes, if you want to make a quick announcement or showcase a review, use Facebook Live or Instagram stories to create a live-stream video and keep your audience in the loop. If you want to put together a how-to video, a more professional shoot, and incorporation of captions and sub-titles are needed. You could then host it on YouTube and share it on your business's social media pages.
If you don't want to worry about filming equipment, actors, lighting etc, then Animated Explainer videos are for you. They should anyway be incorporated into your video marketing strategy. I mean, who doesn't love a good animated film. With it you can explain your product within seconds and build your brand. You can add it on your website page, share the link on Twitter and Facebook, for maximum traction. It lets you unleash creativity and can be used to explain complex subjects easily. The only drawback to these videos is that it takes longer to make when compared to a live action shot. But the wait is worth it.
One of the best things about using video is that you can track the views and even see if a visitor watched the whole thing, or stopped halfway. You can measure various metrics when you use video for marketing. And all this feedback can help you tweak future marketing campaigns.
With a well-made video that is on message, you can get your audience to experience the product/service as if they were actually using it, to see it for what it is, or to even to tell the story of your company. Video is the way forward, and it has already moved towards the future—that is Augmented Reality, where the brand's consumer gets a customised, interactive experience. But that is a post for another day. For now, remember, if a picture speaks a thousand words, imagine how much the consumer gets out of watching a video.
Topics: Digital Marketing, B2B Marketing