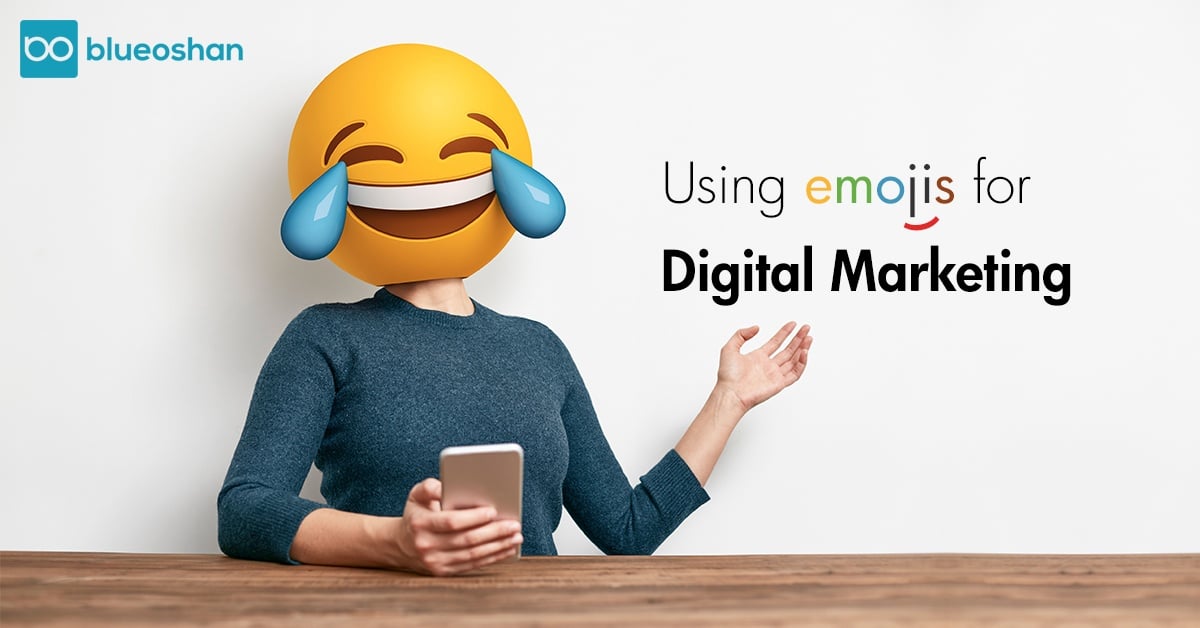 If you're looking at the title of this blog with a small smile on your face 😉 then I don't blame you. This is a bit of a recent revelation for me as well, so hang in there. Let's figure this one out together. Before we discuss the nuances of using emojis in your digital marketing efforts, let's take a step back and discuss what is an emoji?
Emojis and Emoticons
Our older readers will be most familiar with emoticons. They were widely used during the first Nokia cell phone era and the early internet MSN messenger years. Written sideways and represented with semicolons and parentheses - they looked something like this :-) ;-) :-(
Our solutions include elements of the latest in digital marketing strategies suited to your business's requirement.
Emojis were invented about 20 years back in Japan and have only become popular outside of Japan when Apple slipped an emoji keyboard into their iPhone. Emojis are represented like this:
😊😂🤣❤😍
Developed by a Japanese coder in 1999 by DoCoMo, emojis quickly got popular in Japan and were used to attract customers to the brand and service. The best part is, he created the first 180 emojis which were used for text messages and other forms of communication. According to emojipedia.org the number of emojis are at 2,823 as of October 2018.
Emojis are great for engagement 🤜🤛
Here are a few statistics that were mentioned in this HubSpot blog post, that are worth discussing:
These statistics are proof that emojis do increase engagement, and hey a picture paints a thousand words. Why not use emojis and spice up your social media game? It could even be applied to your CRM efforts while you're at it. Okay so now we know emojis are great for the biz, let's look at a few ways of using it.
Upping your Emoji game! ✌
Whether it is social media, advertising or customer service, emojis can be used everywhere to drive engagement with your customers. For example, using emojis in social media posts can range from asking your followers to thumbs up 👍 or thumbs down 👎 based on their reactions to your posts. You can ask them to describe what they feel about a particular product your brand sells in only emojis. You could also work it into your everyday conversations like "🎶 lessons at 3 PM". If you're not familiar with emojis, look up the most basic ones before you start posting with them.
Here's a shortlist of places where you can use emojis:
Emails - Push notifications can have emojis to boost engagement. An appropriate emoji at the end of the subject line also works well.
Customer Service - Use emojis while greeting customers, or when a customer is happy with your service and thanks you. Don't overdo it, but one emoji per conversation is a good rule of thumb.
Advertising - Careful in this space. Advertising is a little tricky because emojis can be misinterpreted. Companies like Pepsi have used emojis in their ads, just make sure you're using the right one and it doesn't feel forced.
Don't use an emoji that doesn't represent your brand or its ideals. Emojis are a way to connect with your customers. They add a little flavor to your message and is a great way to humanize the brand. So, go out there and do it! 😜
Topics: Hubspot, Digital Advertising