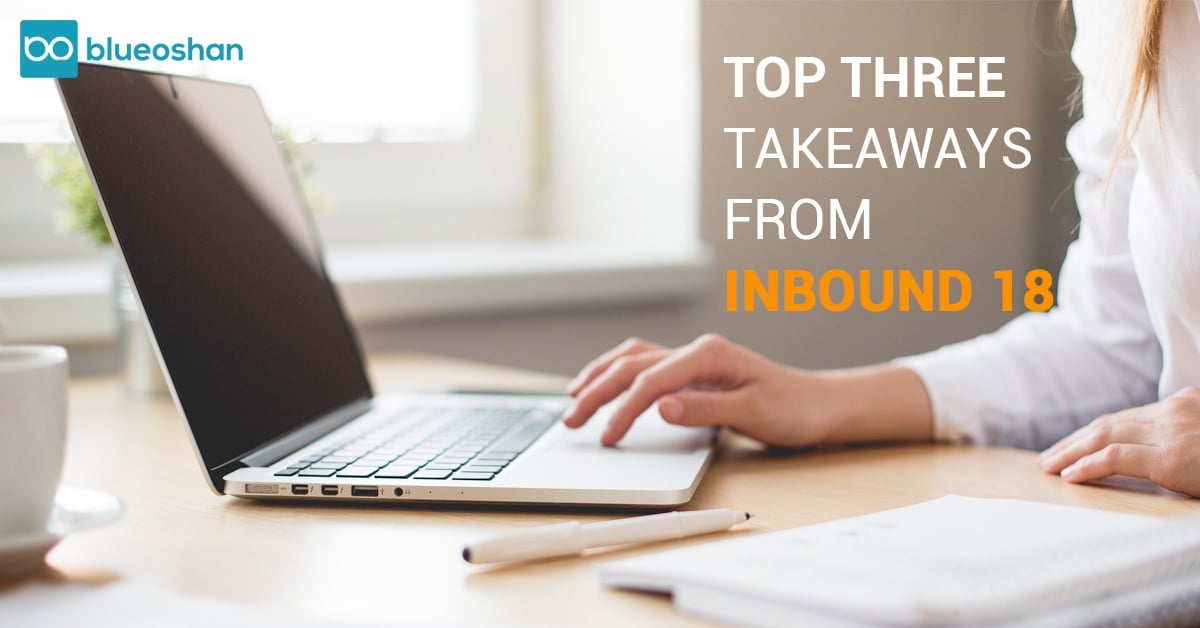 There was a lot going on at the recently concluded INBOUND event—what with the keynote speeches, over 300 sessions and talks spread over four days, the parties, and not to mention the HubSpot product releases and updates. If you weren't lucky enough to attend this year, don't worry! We've got you covered with our top takeaways from INBOUND 18.
FUNNEL TO FLYWHEEL
One of the major pieces of learning from the event came from HubSpot co-founder and CEO Brian Halligan. In his keynote address he talked about the need for businesses to create a marketing 'flywheel', and to think about 'retiring the funnel'. A flywheel, a circular object used in mechanics, basically stores the energy you put into it. This is in contrast to a funnel, where you lose energy and momentum at the bottom.
As certified HubSpot partners, we can give you expert advice on all your inbound digital marketing needs.
In the flywheel framework, the process is circular and there is focus on the customer's experience, which is used to drive growth. For this reason, the model consists of four main parts: Attract, Engage, and Delight making up the wheel; along with Customers, which is placed at the center of the flywheel. To quote Halligan, "We're moving from an era where we created a funnel and filled it with friction to an era where — if you want to win and have a delightful customer experience — a flywheel can ease that friction." This concept was something he urged B2B companies to consider and adopt. And the launch of their Growth Suite tied in with the idea of reducing friction.
GROW WITH HUBSPOT
It was always assumed that HubSpot was a platform ideal for small and medium-sized- businesses. But by releasing HubSpot Growth Suite at INBOUND 18, the company is changing this perception. The package consists of marketing, sales and service hub enterprise platforms bundled together. It is said that the scope of the features and tools available makes it ideal for businesses of any size. So, if you are a HubSpot customer and your organisation is growing and business needs are changing, you don't have to migrate to another platform. HubSpot has your requirements covered!
VIDEO IS THE WAY
Another key takeaway came regarding video, which has a huge role to play when it comes to digital marketing. Most companies already leverage this medium to create informative and educative content. But at INBOUND 18 we learned that, personalised, fun and casual videos are gaining ground. These sorts of videos, which are akin to Instagram and Snapchat stories, are resonating with customers. This thinking was further reinforced at the event with the announcement of HubSpot Video (powered by Vidyard).
This feature can be used across the platform and has tools for marketers to create quick, branded videos. It also has capabilities for video hosting, and in-video CTAs among others. They say the videos can also be shared via HubSpot across a business's social media channels. Even your sales teams can leverage video by creating, sharing and tracking one-on-one videos to customers and prospective customers via HubSpot CRM. It is obvious that video is here to stay when it comes to marketing, and HubSpot is making it easier to use the medium and gain the most out of it.
In our next few posts we will take an in-depth look at the product releases and new updates that happened at INBOUND 18. Stay tuned!