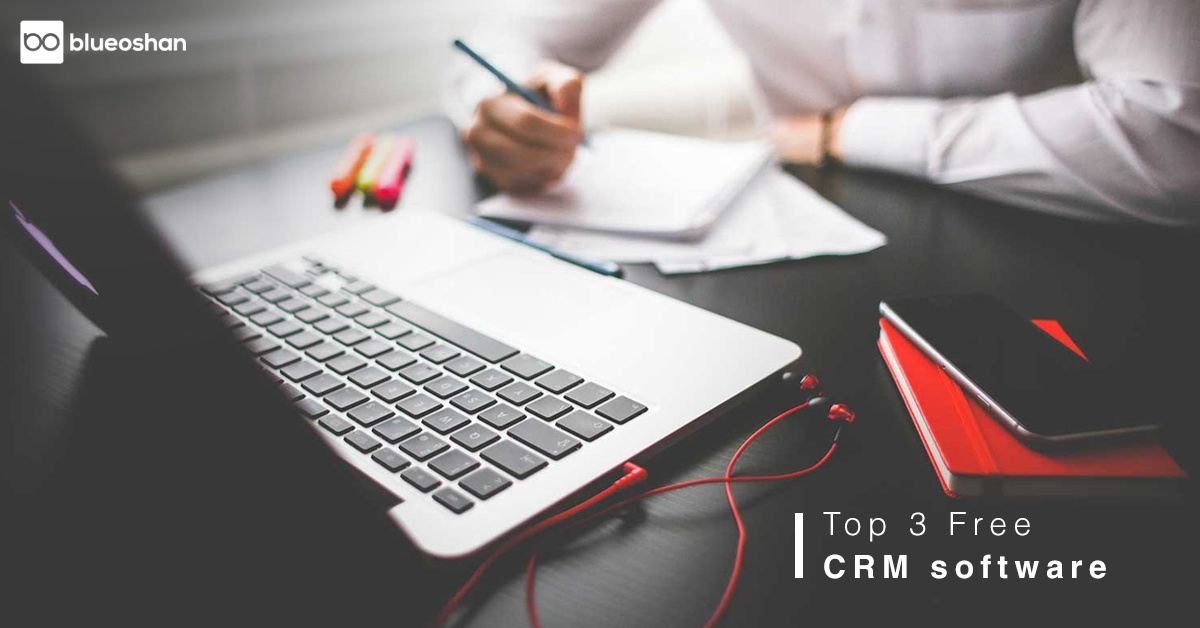 If you've been following our blogs on BlueOshan, we had discussed CRM, 5 ways to use CRM for SEO, and a lengthy Top 8 CRM Software. Whether you run a YouTube channel or a small startup, customer relationship management is extremely important to engage with your customers. We've decided to compile a list of the top 3 free CRM software that you can get started with for your business. (Remember, all 3 CRM below have paid versions with more features as well.)
1. Zoho CRM
Zoho offers a cloud-based CRM software for small and midsize businesses. The free version of Zoho CRM allows 3 users to have access to their most basic support system. You'll have access to leads, contacts, accounts, opportunities, tasks, events, call log, notes and CRM views. You will also have access to page customization, advanced filters, and renamable tabs. You will have basic integration with Twitter, Facebook, and Google+, and basic features of web forms, team collaboration functions, and document management. The free version also gives you basic integration with Google Apps and Zoho apps like Motivator, Campaigns, Reports, Projects, SalesIQ, Desk, and Survey.
Unclear on which CRM suits your business's requirements?
2. HubSpot CRM
HubSpot CRM is one of the leading CRM applications available today. The best part of HubSpot is it's completely free. HubSpot boasts a bunch of features like customization, deal and task board, HubSpot marketing synchronization, email, phone and website integration, social media, company database, templates, tracking and scheduling and many more. Whether you're a small or big business, HubSpot CRM remains free, and you can integrate it with as many applications and software as possible.
3. Highrise CRM
Highrise CRM is a CRM software solution for small businesses with contact and task management needs. The freeversion allows 2 users and up to 250 contacts. Out of the three Highrise as the most basic free version to offer, but it is an extremely popular CRM software, so we've put it on the list.
Topics: Hubspot, Zoho, CRM, Highrise CRM