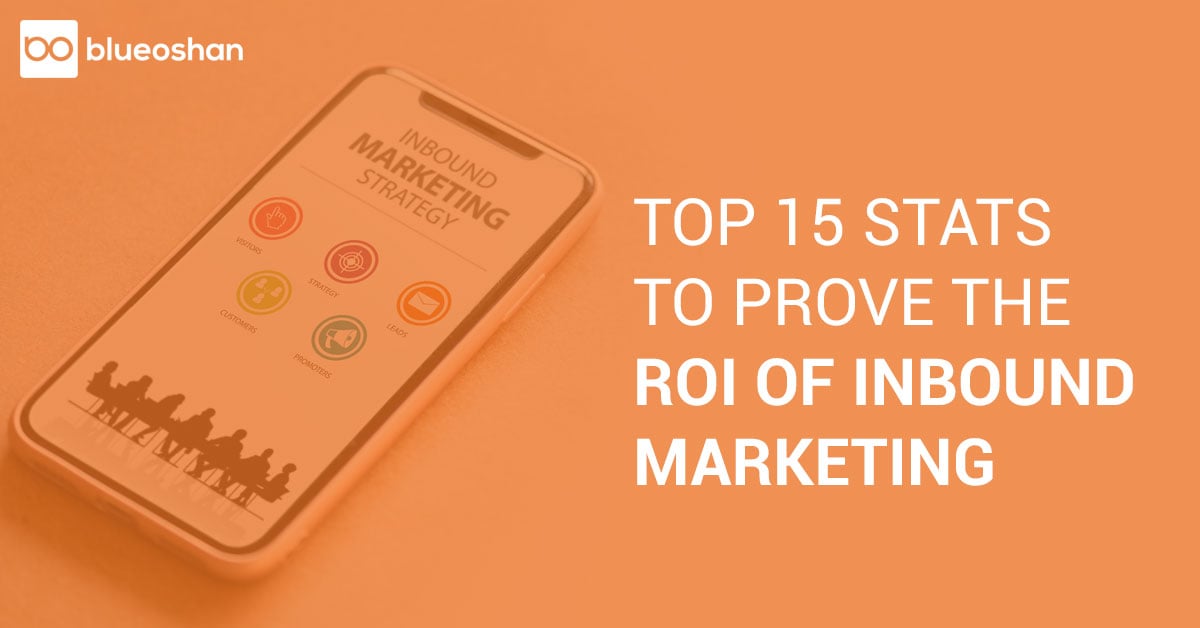 We can write blog-after-blog on the advantages of inbound marketing. We can preach about the many ways the practice helps your business. But to convince you once and for all about its benefits, we have found and listed these statistics. Yes, a quick Google search on stats surrounding inbound marketing will throw up tons of sites and articles. But we have saved you time and picked the fifteen most important stats to prove the ROI of inbound marketing.
Here you go:
55% of marketers say that blog content creation is one of their top inbound marketing priorities. (HubSpot, 2018)
B2B companies that blogged 11+ times per month had almost three times more traffic than those blogging 0-1 times per month. (HubSpot, 2015)
Three-quarters of companies agree that email offers "excellent" to "good" ROI. (Econsultancy, 2016)
Digital marketing is pacing at an 11% compound annual growth rate between 2016 and 2021 with the biggest growth occurring in online video. (eMarketer)
The top benefits of social media marketing include increased exposure (87%), increased traffic (78%), and generated leads (64%) (Social Media Examiner's 2018 Social Media Marketing Industry Report)
Who better to guide your inbound marketing strategy than HubSpot certified experts?
Using videos on landing pages will increase conversions by 86%. (Wordstream, 2018)
Content marketing gets three times more leads than paid search advertising. (Content Marketing Institute, 2017)
74% of people say they use Facebook for professional purposes. (HubSpot, 2017)
After watching a video, 64% of users are more likely to buy a product online. (Forbes, 2017)
Having a video thumbnail in the search results can double your search traffic. (Search Engine Journal, 2018)
Email is the top format marketers use to distribute content for content marketing purposes (Content Marketing Institute and MarketingProfs' 2018 B2B Content Marketing Trends)
Recipients are 75% more likely to click on emails from segmented campaigns rather than non-segmented campaigns. (MailChimp, 2017)
72% of organizations that calculate ROI say their marketing strategy is effective. (HubSpot, 2016)
80% of marketers using automation software generate more leads. (LinkedIn, 2016)
75% of inbound organizations believe their marketing strategy is effective. (HubSpot, 2018)
Stats don't lie and the above should definitely prove the benefits of inbound marketing. To know how you can adopt this practice in your organization contact one of our Inbound Marketing consultants.
Topics: Inbound Marketing, Hubspot