Welcome to our Ultimate Guide to Programmatic Advertising. In case you missed our introductory Part 1, head on over to that article, because we cover most of the basics over there !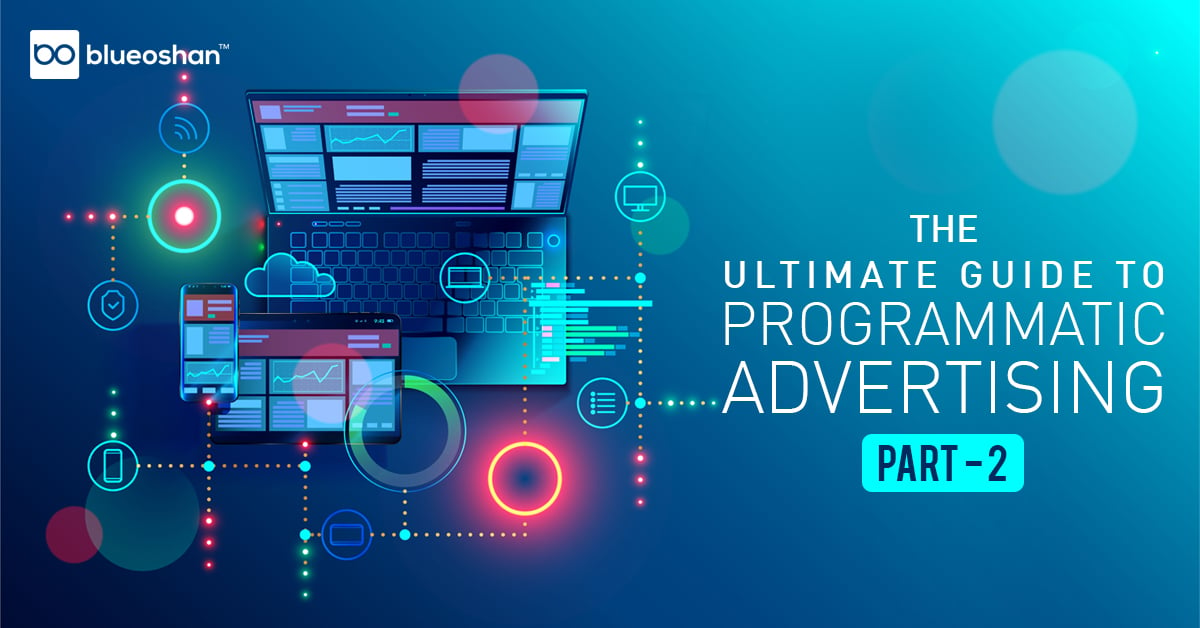 In Part 2 of the Ultimate Guide to Programmatic Advertising, we will cover :
Top Programmatic Advertising Channels

Advantages of Programmatic Advertising

Examples of Programmatic Advertising

Programmatic Advertising within the context of India
So let's get right into it!
Top Programmatic Advertising Channels
1. Display Ads
Display ads are basically any form of online visual ads, at least within the context of programmatic advertising. Ads that are placed at the header, footer, or sidebar of a website or application are considered display ads. Many advertisers and publishers work with display networks such as Google Ads, Microsoft or Snapchat to allow the buying and selling of ad slots. So how do publishers make money? Publishers generate revenue based on the clicks and impressions data collected by the display network.
Below is a programmatic ad campaign by The Economist. This campaign consisted of 60 creatives that targeted users based on their reading preferences. The following is an example of a header display ad: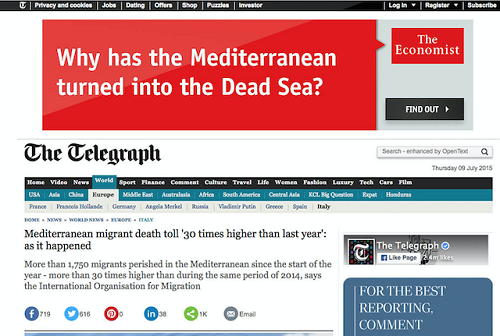 Image Source Econsultancy
2. Video Ads

There are three kinds of video ads:
In-stream ads

Out-stream ads

In-display ads
Programmatic advertising has seen tremendous growth due to the video medium because it is the preferred medium of content consumption.

a. In-stream ads
These ads are built into the video player. Below is a YouTube in-stream ad that plays automatically when the viewer reaches a certain ad-break in the video. Channels can specify these ad breaks or do it automatically with YouTube's ad algorithm.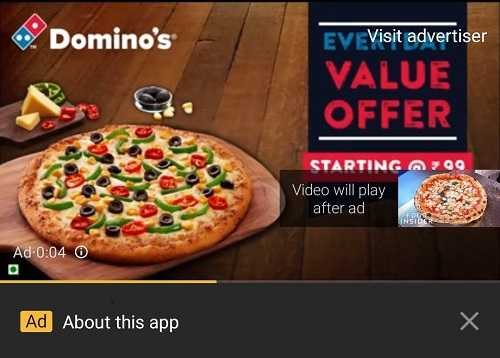 Image Source: YouTube
There are three types of in-stream ads:
Pre-roll

: These ads appear before the video begins to play.

Mid-roll

: Mid-roll ads run in the middle of the content. These ads are notorious for interrupting the viewing experience.

Post-roll

: Post-roll ads appear after the video ends.
b. Out-stream Ads
You would've seen this ad while browsing through your favourite blog. Out-stream ads appear between online articles. These are placed either within the content or show up as pop-up windows and can potentially hinder user experience.

Image Source: Forbes
c. In-display ads
These are search results ads that are placed within a video platform's search engine. Below is an example where the search words: "Elon Musk Lessons" has displayed an ad by the channel IamCEO which is paying YouTube to display its content for the keywords Elon Musk.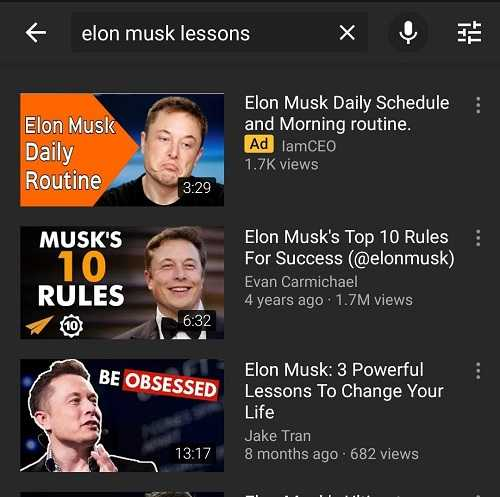 Image Source: YouTube
3. Social Ads
Social media platforms enjoy large user bases and as a result a large amount of data from users is collected. This allows for targeted ad campaigns based on custom audience demographics and data. Programmatic social media advertisements will use this data to decide on a various number of factors - who should see the ads, the ad format, timings and frequency caps. All this can be done automatically to help advertisers optimize their ad spend budgets.
The best thing about social ads is that they are not exclusively restricted to platform ads. Programmatic influencer marketing is a great way to automate influencer marketing campaigns by identifying the right influencers for your campaigns. Startups such as NeoReach, Fanbytes and INFLURY help advertisers, onboard influencers depending on audience and campaign requirements.
4. Audio Ads
The major players in programmatic audio are Google, SoundCloud, Pandora, BBC and the Rubicon Project. Podcasts still follow a traditional sponsorship model to place advertisements, but programmatic audio has amplified revenue generation.
Programmatic audio platforms such as the ones mentioned above use real-time audience data to place ads and utilize engaging display and video ads to optimize the user experience. Certain streaming apps even serve companion ads that are often programmatic display ads, while ad pods are the audio equivalent of video ads.

5. Native Ads
In programmatic native advertising, advertisers work with a DSP to choose which impressions to buy, whereas publishers sell their ad slots through an SSP.
Unlike display ads that appear at the header, footer, or sidebar, native ads can appear in other locations on a webpage or app. Here are some native ad formats:
In-feed Units

In-article Ads

Paid Search Units

Recommendation Widgets

Promoted Listings

Sponsored Content

Rewarded Video Ads

In-Ad (IAB Standard) with Native Element Units




6. Digital Out-of-Home (DOOH)
Digital out-of-home is a digital evolution of the traditional out-of-home advertising. Programmatic DOOH uses the same media buying process of real time bidding and programmatic direct. Advertisers can run targeted and highly engaging retargeting thanks to innovations in geofencing. We have written an entire article on Geofencing here, which you should look at if you're planning a geofencing marketing campaign.
Advantages of Programmatic Advertising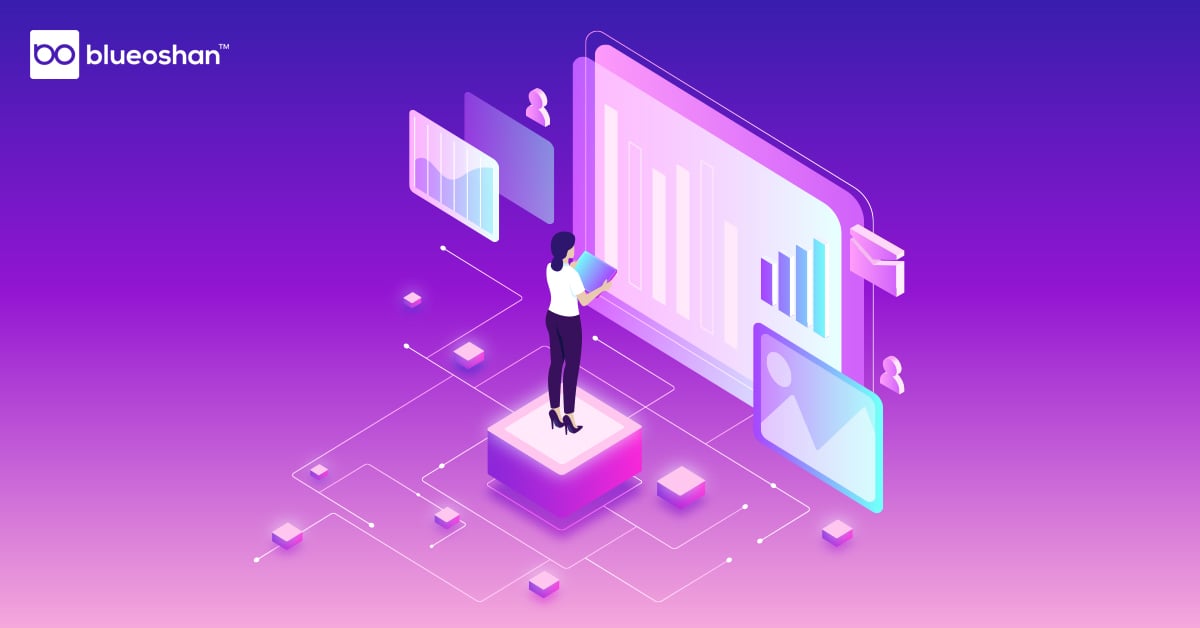 Real-time insights:

The future of digital advertising is the real-time insights. Traditional advertising takes time to give you detailed results with not so much accuracy. If you want to be on top of your ROI, then real-time analytics is the way to go. Now advertisers have a lot more confidence and transparency due to these nifty dashboards that help them gather information on the performance of their ad campaigns. They can then use these insights to optimize their campaign better and utilize their ad spend efficiently.

Enhanced Targeting

: With programmatic advertising it's far easier to target your ads to the right audience. You can combine first-party and third-party data of your users and improve the audience persona for your campaign. You can also collect data from user profiles and the page content, to deliver ads in the right places. Programmatic advertising also lets you use innovations in digital marketing such as remarketing, geo-targeting, data and IP address targeting and more to zero in on your buyer personas.

Greater Transparency:

As mentioned before, with so much available insights into ad campaigns, advertisers are now aware of ad inventory they are investing in and the audience they are targeting. Everything is automated reducing the risk of human error. This in general gives advertisers more confidence due to the greater transparency of programmatic advertising over traditional advertising.

Avoid ad fraud:

Programmatic advertising allows advertisers to understand each publisher capabilities based on performance and analytics. Unethical practices such as bot traffic are prevented on programmatic ad platforms. And in the event bot traffic does slip through, the publisher even offers ad credits as compensation. Clearly, programmatic advertising is the safer form of digital ads these days.
Examples of Programmatic Advertising
Here are a few successful brands that have used programmatic advertising to improve their conversions.
The Economist
As mentioned above, the Economist has been using display ads to show their users relevant web pages. Using cookies and other data sets, The Economist saw a huge growth in leads and users with up to a 64% increase for its awareness campaigns.
Turner Sports
Turner Sports used Google Adwords to build its audience. After that it joined Google's platform for Programmatic advertising and launched a video marketing campaign which resulted in a 7% growth within a short span of time.
Audi
Before the launch of Q2, Audi in partnership with Google, opted for programmatic advertising. After collecting user data, preferences and other data sets, Audi managed to quadruple its average conversion rates.
Programmatic Advertising within the context of India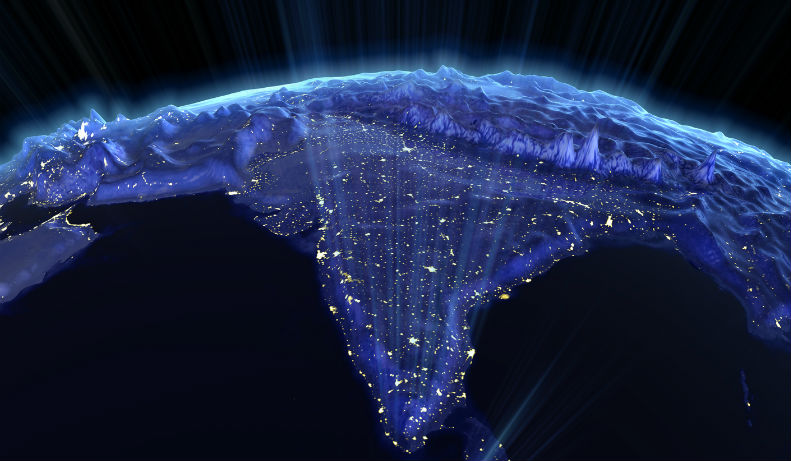 Image source : TechStory
Programmatic advertising in India is considered very successful simply because it's the most efficient type of advertising. Google India has predicted in a report that 60% of the total investment in digital marketing will be in programmatic advertising in the coming years. Many top brands are engaged in programmatic advertising with many more joining the Amazon.in programmatic advertising ecosystem.
The benefits of programmatic advertising are immense, making it the next evolution in advertising. For more insights and innovations into digital marketing, subscribe to the BlueOshan newsletter!

Topics: Digital Advertising, programmatic advertising