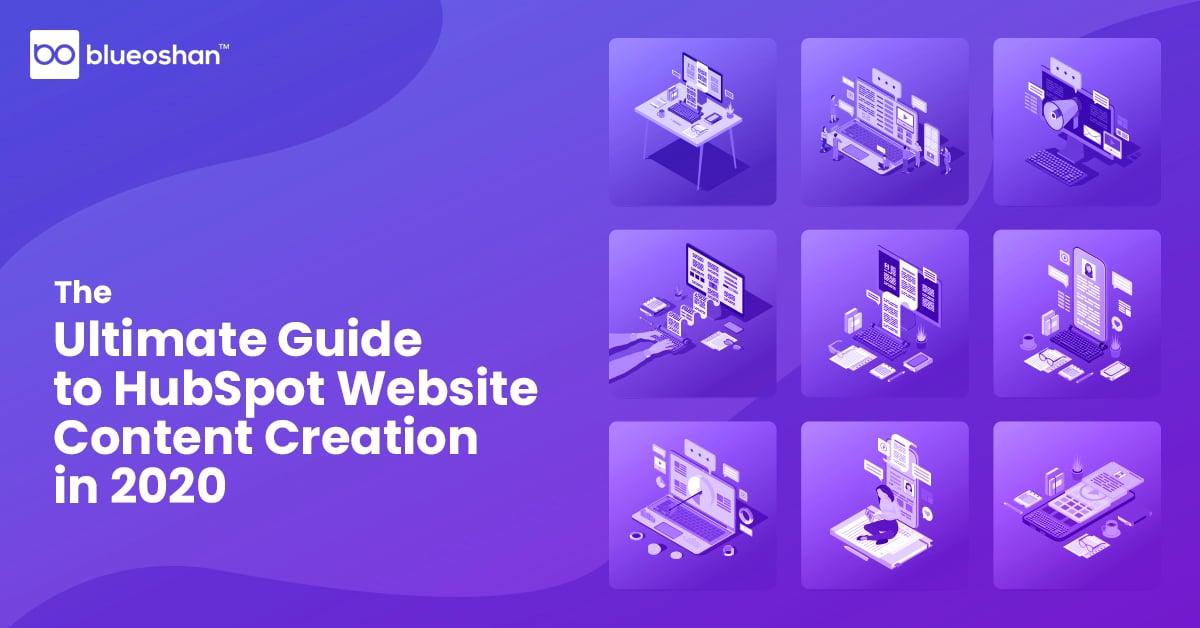 Welcome to the ultimate guide to HubSpot Website content creation in 2020. Here are all our up-to-date tips and tricks for building a professional blogging ecosystem and website for your business and visitors. Take advantage of our SEO tutorials and build evergreen content that stands the test of time.
Creating perfect landing pages with HubSpot
If you're fresh to landing pages, HubSpot templates can help get you started. This post is a walkthrough that will help you understand how to confidently create one, whether you are using pre-existing templates or creating a new one from scratch.
Step 1: Access the page editor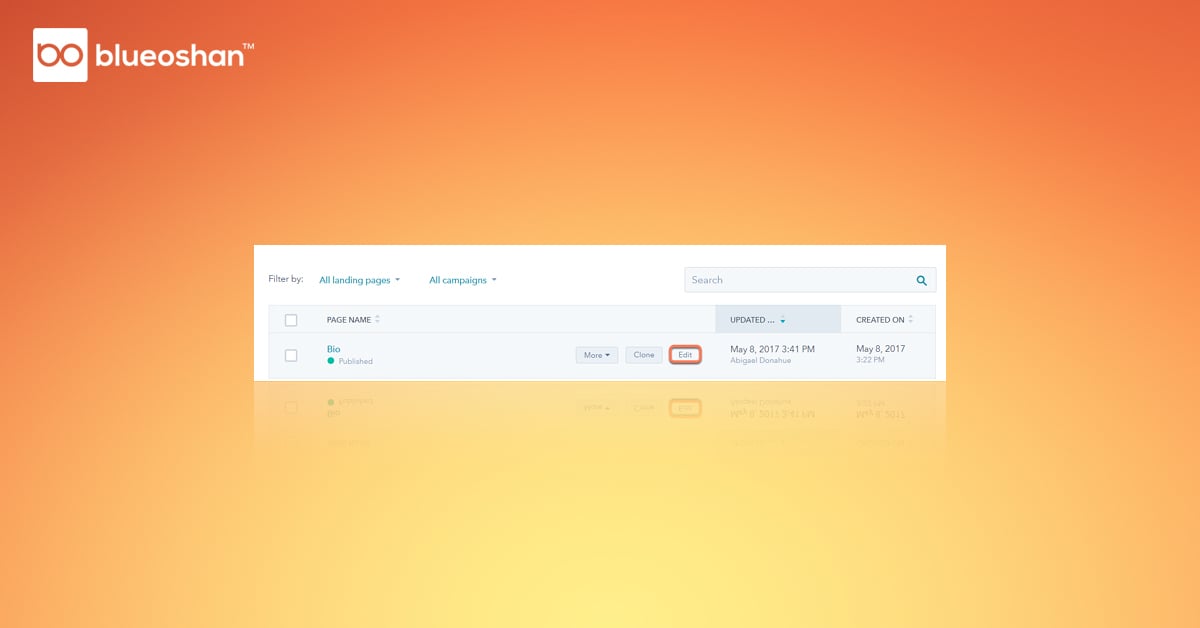 Step 2: Edit your page content
You can edit the contents of each module included in your template within the content editor. If you want the ability to edit your page layout or add new modules to the page editor, use your web developer to add a drag-and-drop area to your page template.
Edit content in a module
In two ways you can incorporate content: directly into the blocks of content where the pencil icon is shown: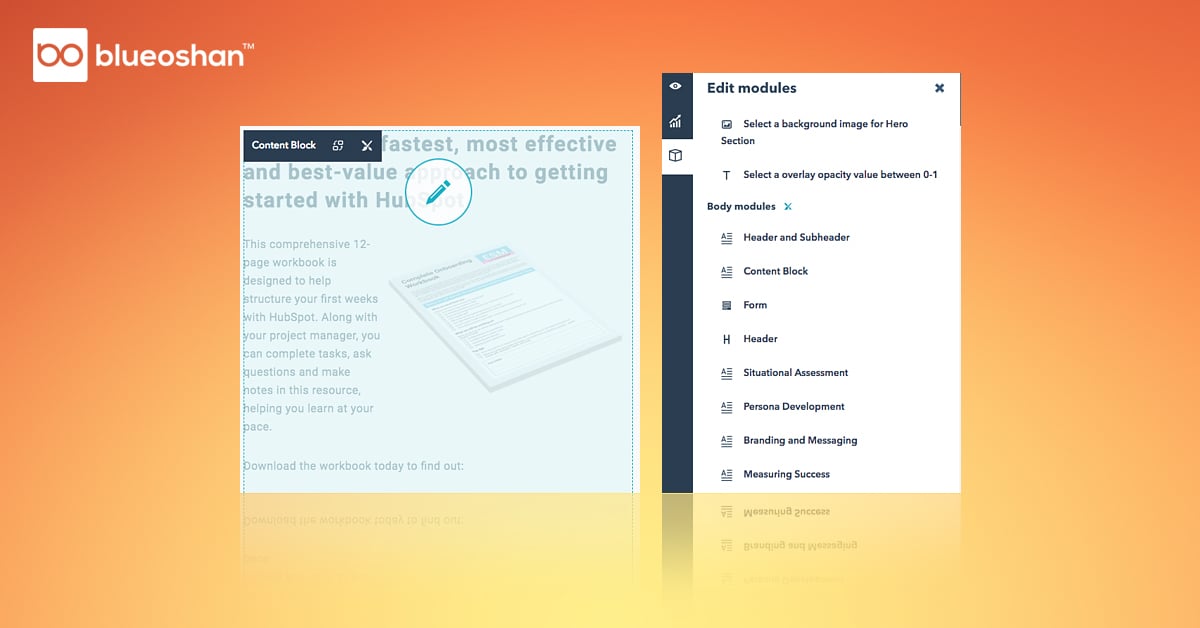 Image Credits: esminbound.com
Or go to the left side where the outline of a 3D box is shown; this is the list of modules and you can edit different sections of the page in there.
Step 3: Edit styles applied to your modules
Use the sidebar module to play around with the page's order and structure: experiment with column placement, form and other modules using the ' styles ' icon until you're satisfied with how it looks – always note that your form is the most important part of the landing page so make sure it's the first thing visitors can see: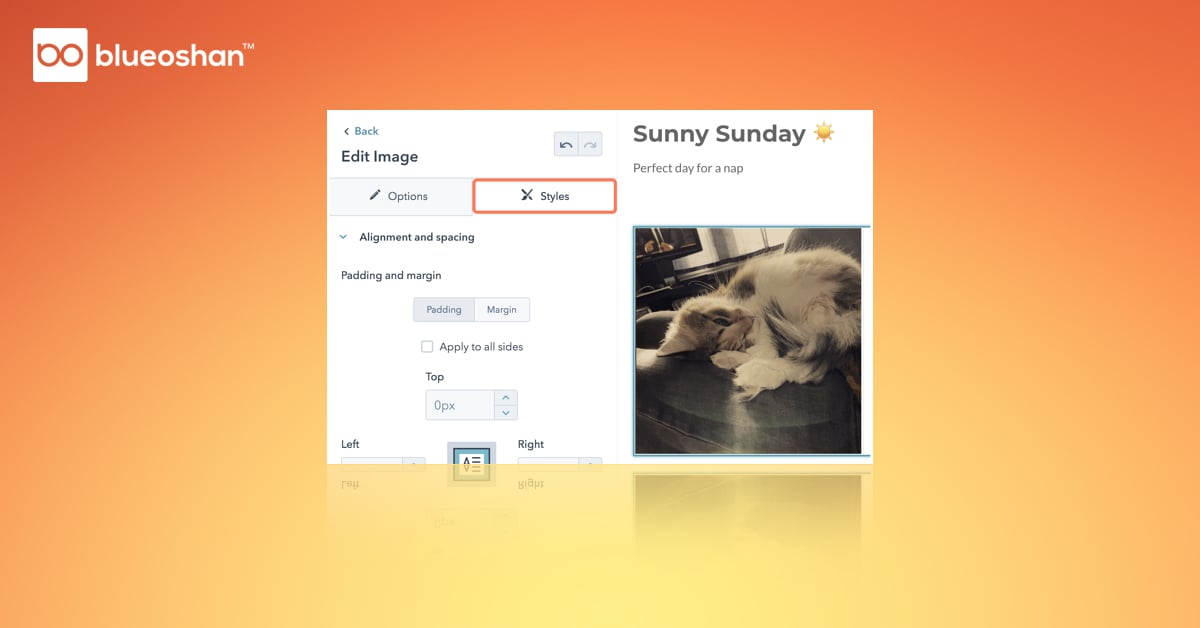 In the left panel, click the styles paintbrush icon to access styling options available for the module in your template. A sidebar panel will appear with the styling options for that particular module.
Step 4: Follow – up
This sidebar tab also helps you to pick where your user will be routed to once they submit their form (see below). Typically this will be a page of thanks, expressing your gratitude to the customer and providing as promised the download You can easily add the link to the' redirect link' area (and make the thank-you page just like the landing page you're making).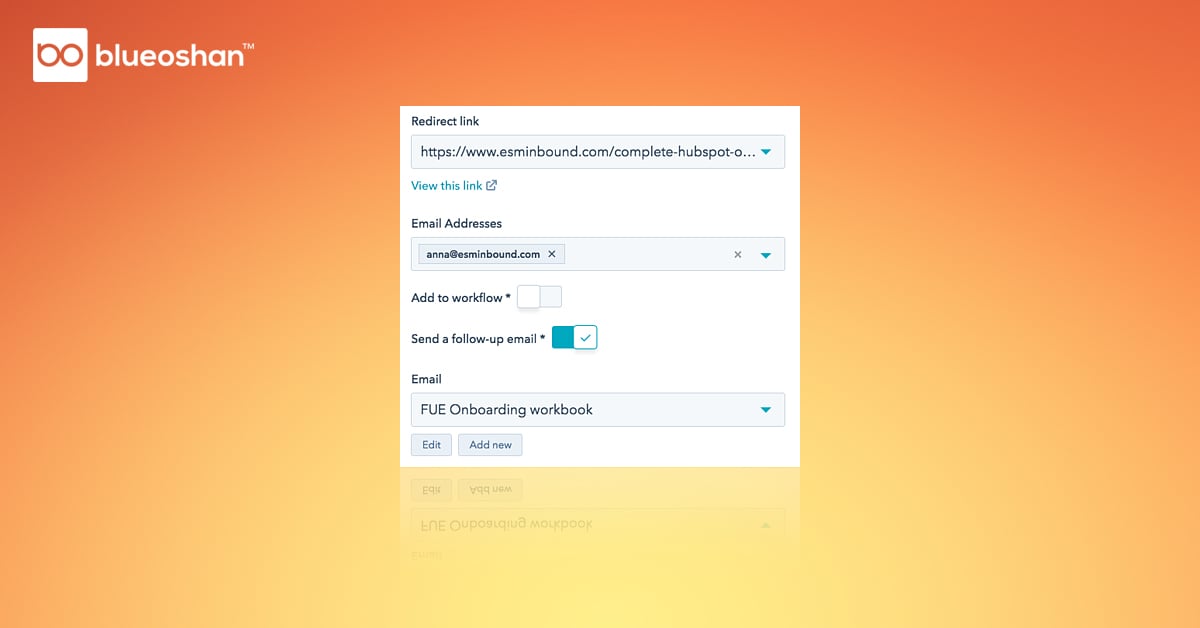 Image Credits: esminbound.com
Step 5: Optimize your page for SEO
In the top navigation, click the Optimize tab to open to the SEO optimizer tool. Here you can attach your page to one of your topics and review recommendations to improve your content.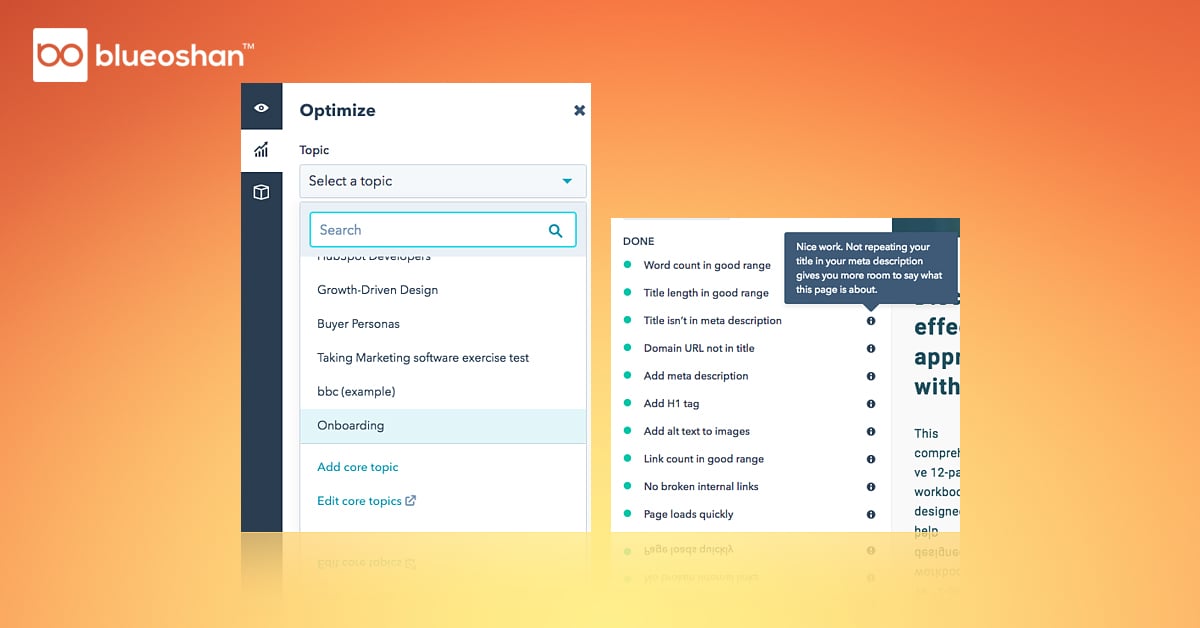 Image Credits: esminbound.com
This is also the place that will notify you that you lack any key drivers for optimization, such as broken links, page length and title errors of the URLs. If anything needs to be fixed, it will be highlighted in this list; once it has been corrected, it will turn green as below:
Step 6: Edit your page settings
To edit your page settings and add some basic page information, click the Settings tab at the top of the page editor.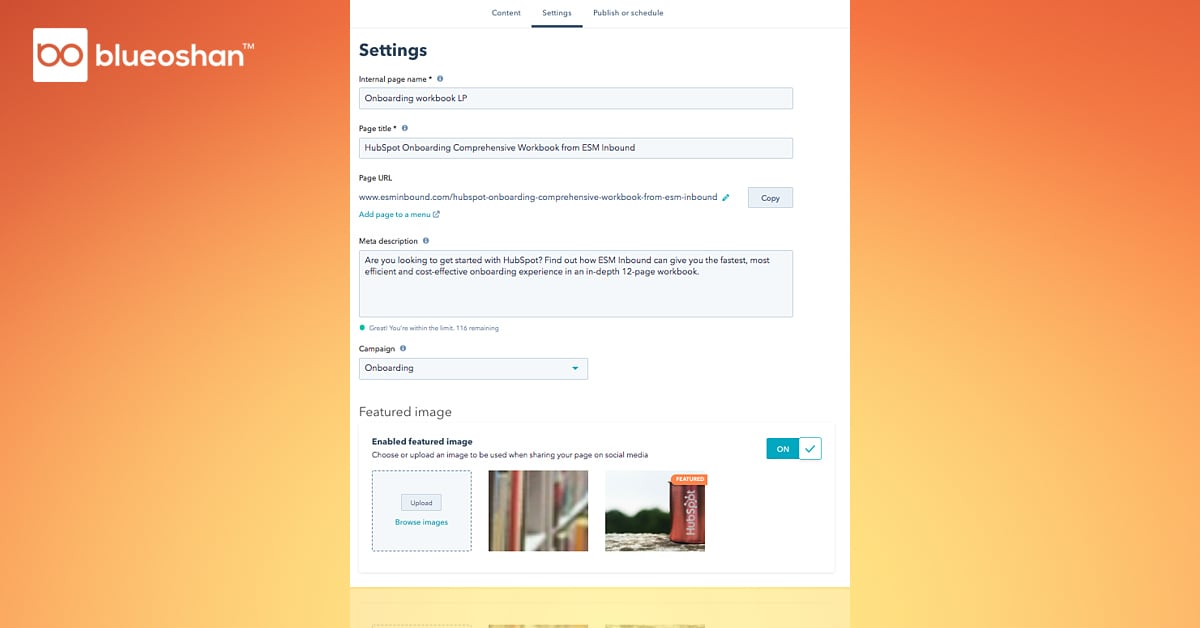 Image Credits: esminbound.com
Step 7: Preview your page
In the upper right, click Preview to see how your page will appear to visitors to your page.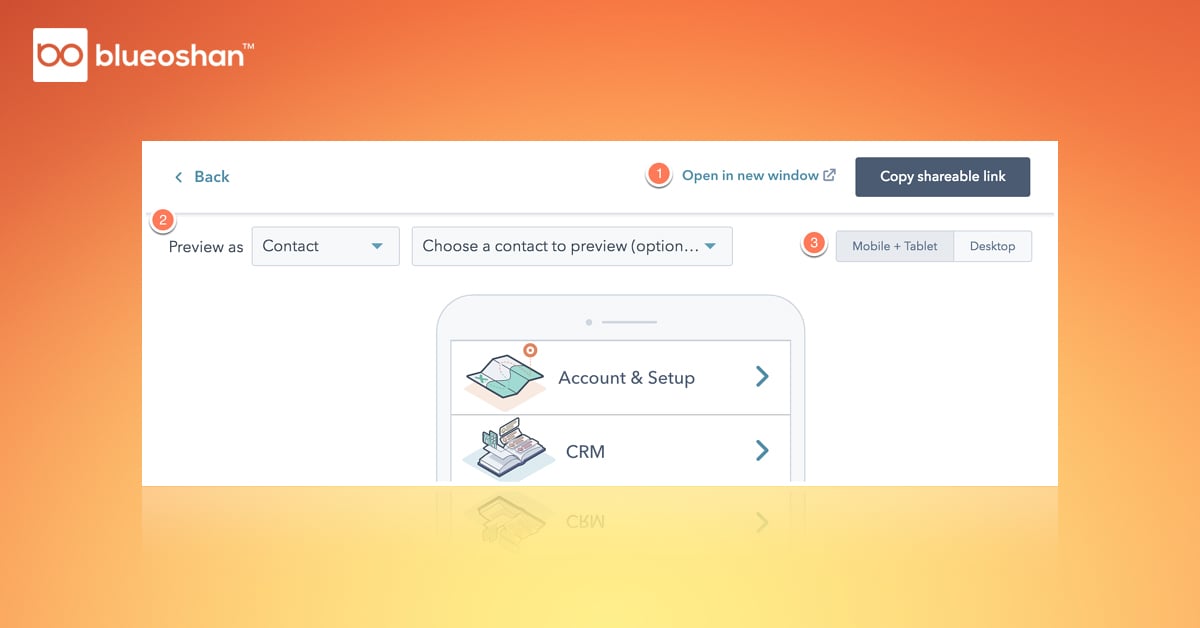 Device preview: click Open in the new window to see a live preview of your page in a new tab in your browser. This preview link will work before your page is actually published. Click Copy shareable link to copy the link to your clipboard to share it with your team.
Device type: click Mobile + Tablet to see a live preview of your page on a phone or tablet device. Click Desktop to see a preview of how your page will appear on a web browser.
Step 8: Publish or schedule your page
After you've added your content, optimized it for search engines, and previewed how it will look to visitors, you're ready to publish your page.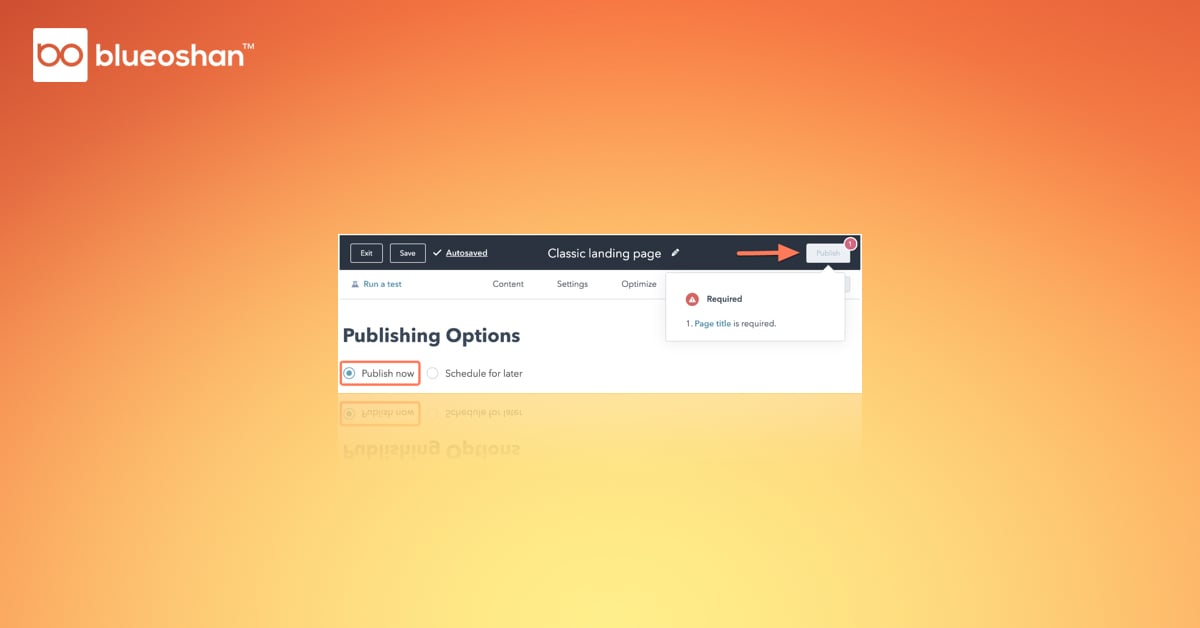 Gated content is one of the most important things your company can do to produce leads and establish trusting relationships with them. We hope that this article has been helpful in walking you through how to use the functionality of the landing page in HubSpot –get trained and we believe you can quickly begin to see positive results.
If you want a more in-depth guidance, check out our article - The Ultimate Guide to crafting Landing Pages for your website with HubSpot
Creating HubSpot blogs from scratch
If you're building your own website, it's important to create content for it, and blogs are the best way to improve your ranking on search engine result pages. Building a blogging ecosystem shows that you have authority and domain knowledge and can be a good way to convert potential customers. HubSpot works on the inbound marketing philosophy which is a content heavy initiative.
Step 1 : Create a new blog post
Creating your first blog can be a very exciting and daunting task. Once you have a blog structure and flow in mind, keep a collection of images, embedded videos or anything interactive that will keep the blog interesting. Blogging is all about giving the right information for the most popular questions around your area of expertise.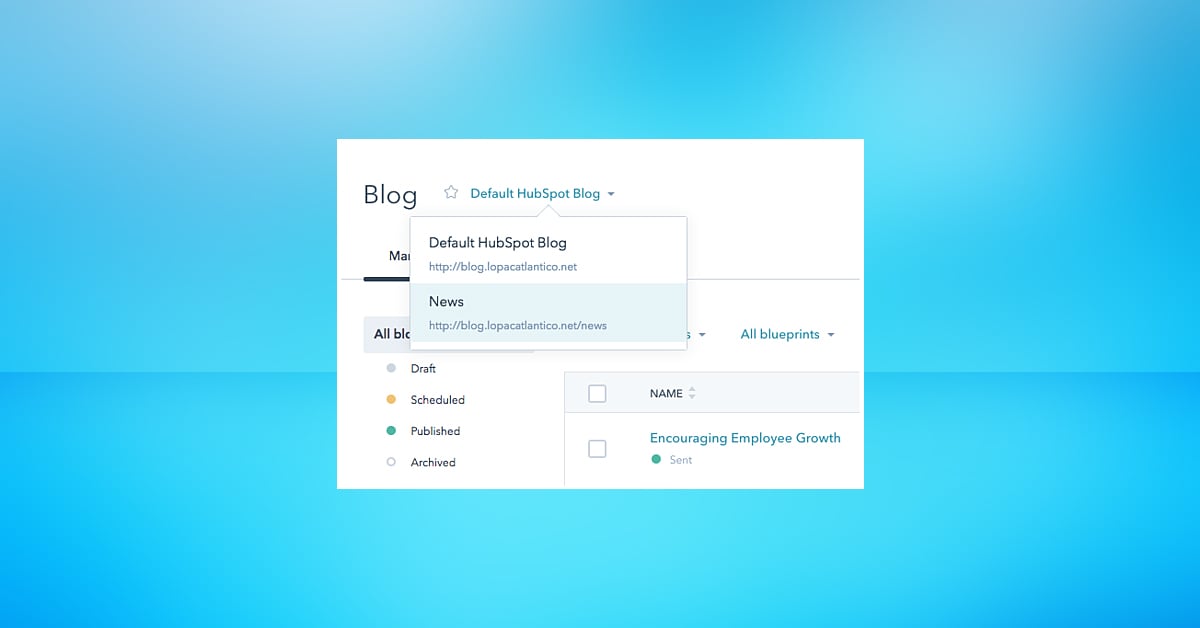 We also suggest having visual breakers such as quotes and screenshots if you're trying to publish a tutorial. Quotes from industry leaders give blogs a lot more authority and backlinks are essential for your search engine optimization efforts. The higher your quality of backlinks are, the higher your website will be ranked in search engine result pages. Finally, evergreen blogs are the best method of writing blogs. A blog that stands the test of time is always a priority. Try to be as comprehensive as possible when creating your blogs.
Step 2: Edit blog post content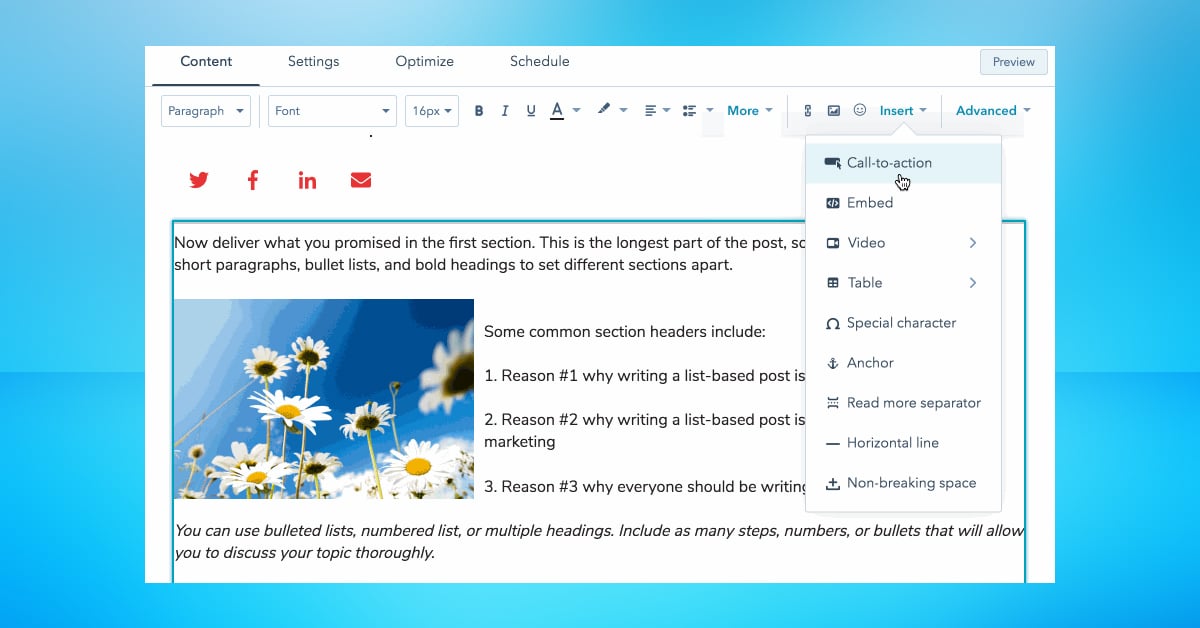 Updating your blog posts is a very necessary part of blogging. Information is always changing on the internet, and it's important to keep your evergreen blogs - well - evergreen. Sometimes a content audit is one of the best ways of checking if your past blogs are outdated. If they are, quickly edit the blog post's content with new information. Search engines prefer blogs that have the newest and best content to offer. Therefore updating blogs frequently with the latest data is beneficial not only to the health of your website but to your customers and readers.
Step 3: Edit blog post settings
These settings are great if you have guest writers and you wish to credit them. Also adding blog tags can definitely help you categorize your content. Having a well-organized blog is not only pleasing to the eye but gives readers confidence that you're serious about the content you're pushing out. Linking blogs to specific marketing campaigns is also an added benefit.
Advanced settings help you customize features such as your blog template as well as email notifications. You can manage your blog URLs, titles and other important settings under the blog post settings tab, to ensure there are no duplicate blog posts.
Step 4: Review and optimize your blog post
HubSpot provides companies with a lot of search engine optimization features that are very useful to increase traffic to your website. Don't miss these powerful features because if there's no point running a blog if its discoverability is low on search engines. Picking the right topic for your blog also goes a long way, and there are many websites like Ahrefs which can help you identify keywords to help you optimize your blogging efforts.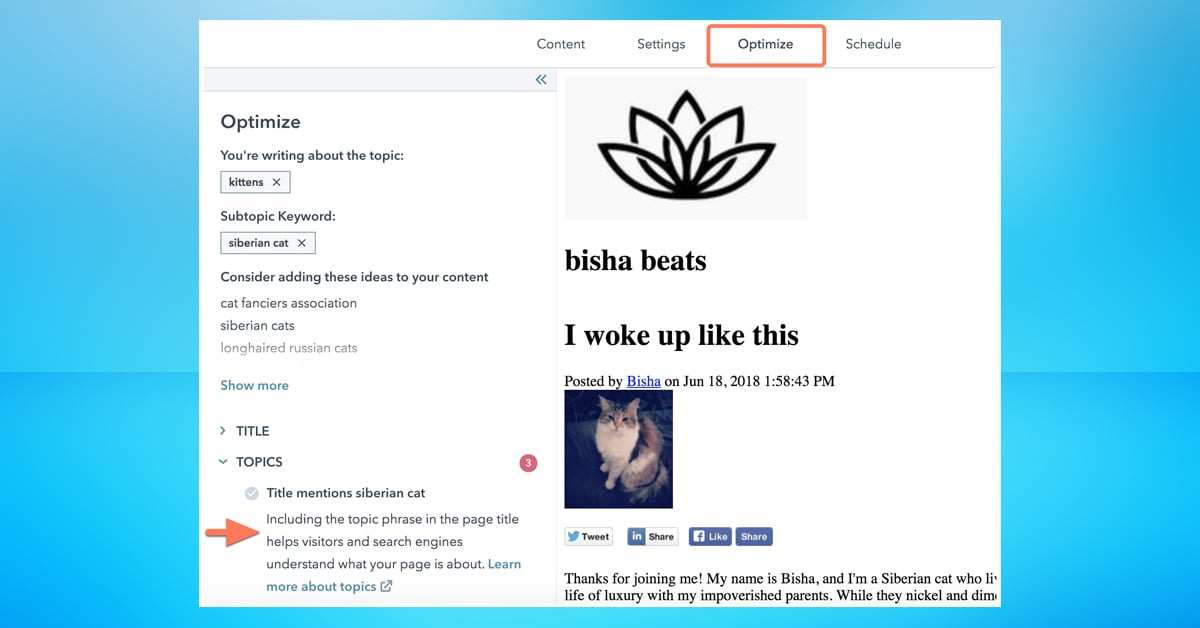 Use the optimize tool in the editor to review suggestions to improve your content for SEO best practices. To organize your overall content strategy, attach your content to an SEO topic.
Step 5: Preview your blog post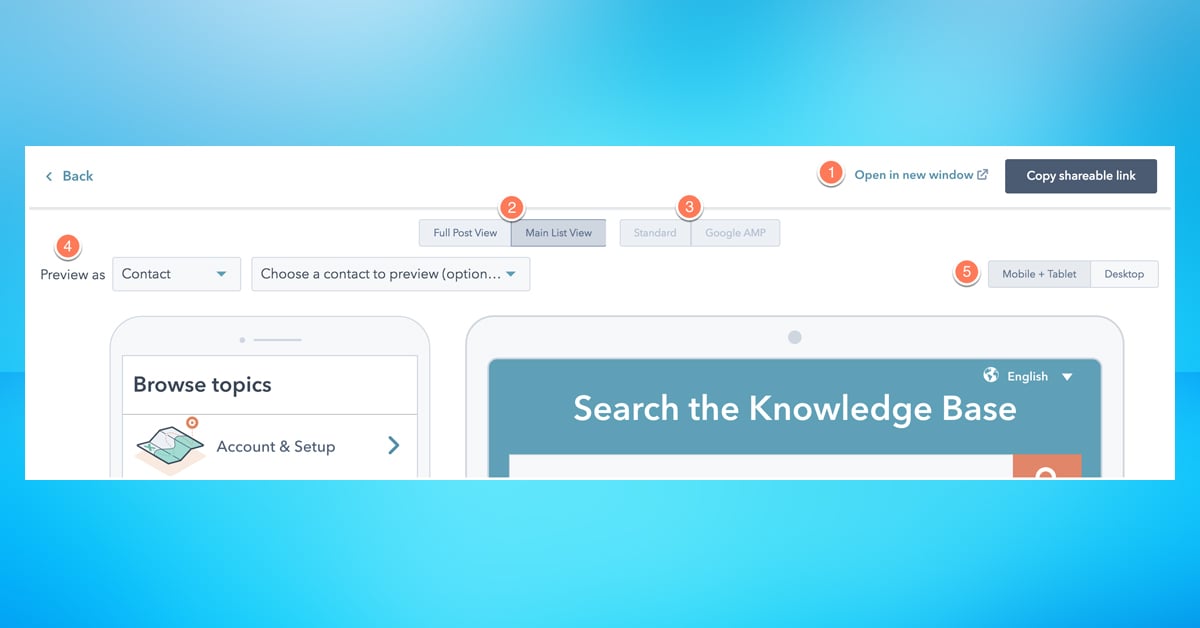 Take some time out to preview your blog, check it's formatting, check if all the backlinks are working and how it looks on the desktop and mobile platforms. Once you are happy with your blog preview, feel free to publish and promote your blog.
Step 6: Publish or schedule your blog post
After you've added your content, optimized it for search engines, and previewed how it will look to visitors, you're ready to publish your blog post. You can also schedule your blog post to be published at a specific time and day if you have a routine (which you should!). The most important aspect of blogging is routine, and you must never miss a blog post. We at BlueOshan also take our blogs quite seriously, and we never miss blog posts. Once you get into a schedule it's very easy to stick to it!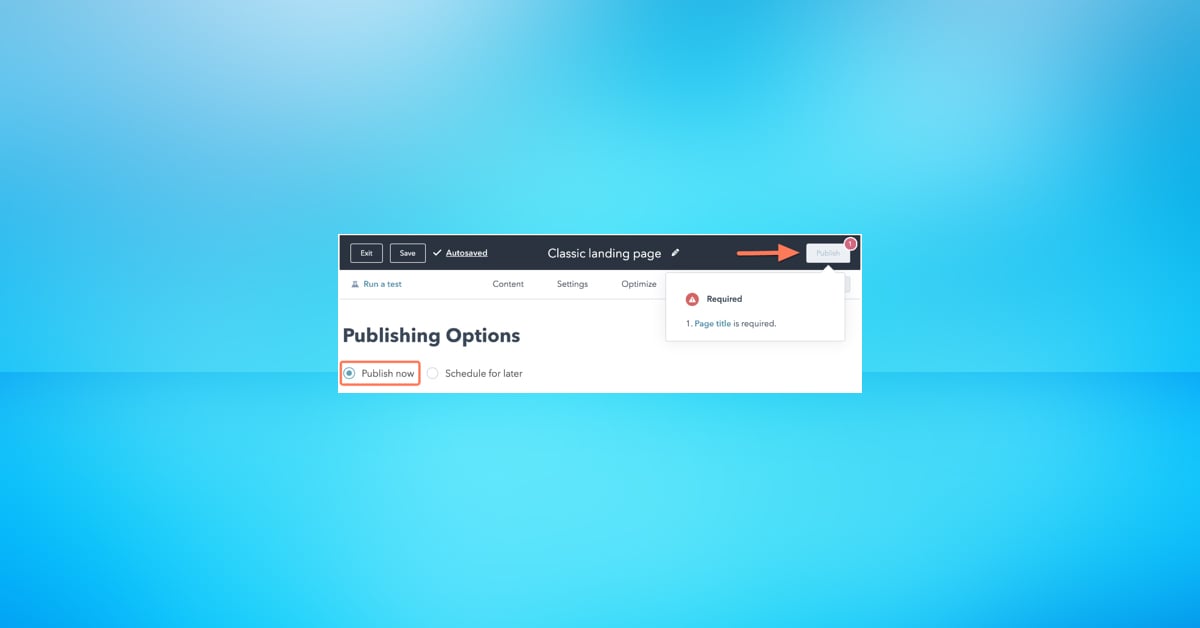 If you're still unsure in creating blogs, check out our Guide to building blogs with HubSpot in 2020
Setting up HubSpot CRM
HubSpot can be setup in 5 steps:
Step 1: Email Integration
If you're looking for a quick win, this is it. Connecting the CRM to your email is easy to do, and as soon as it's set up, all the emails you send and receive will automatically be stored in your CRM.
Connecting your inbox to the CRM makes it possible for you to send emails from individual contact records, and it unlocks a host of other features, including automatic logging of email replies.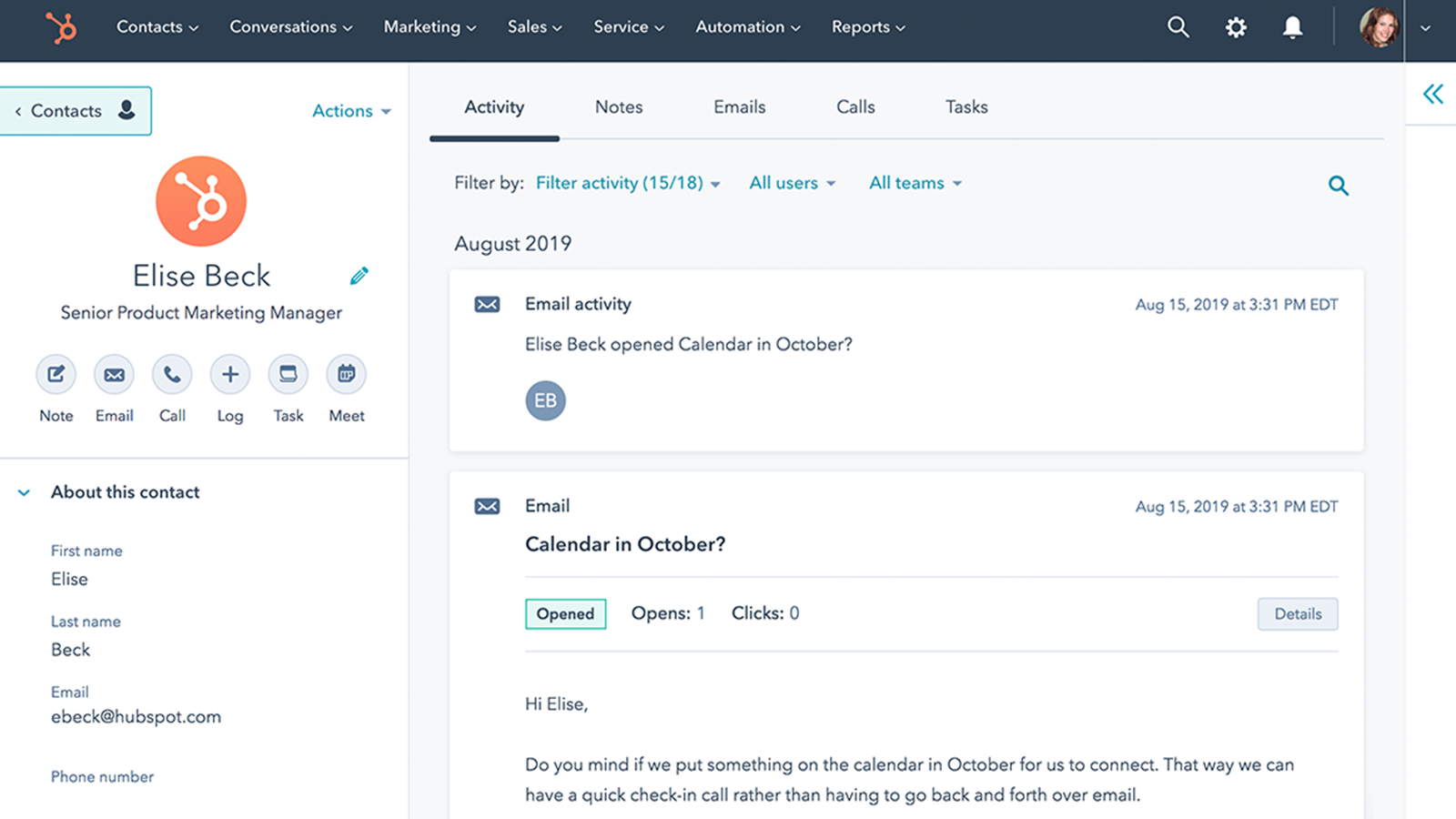 The email extension puts CRM features inside your Google, Outlook, or Office 365 inbox. This way, you can look up contact records, log emails, and use other tools (like email templates and meeting links) without leaving your inbox.
The email integration will save you a lot of time. You won't have to worry about manually recording the emails you send and receive. Instead, all your email activity will automatically be recorded inside the CRM.
Step 2: Create Filters
After you connect your email to the CRM, you'll get a contact record for each person you send an email to. As you get more and more contacts, you'll need a way to organize them. Time to learn to filter!
HubSpot CRM filters records in real time. This means you can pull together lists of similar contacts based on any information in the CRM.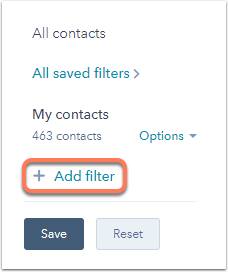 Perhaps the biggest benefit of having a CRM is the ability to organize your data in actionable ways. You can use the instantaneous filtering in HubSpot CRM to identify which contacts you should be focusing on and to make sure nothing falls through the cracks.
Every record in HubSpot CRM has a ton of properties that hold little bits of information. For contacts, these are things like their name, email address, and company. If you've only been using the email integration, many of these properties will be blank, but you'll still be able to quickly filter your contacts based on the emails you've been sending and receiving.
Step 3: Import Contacts
In steps 1 and 2, you were able to dip your toe into the water of CRM and see what it was like. If you've decided you're ready to take a deeper look, then it's time to move your historical records from your old system into HubSpot.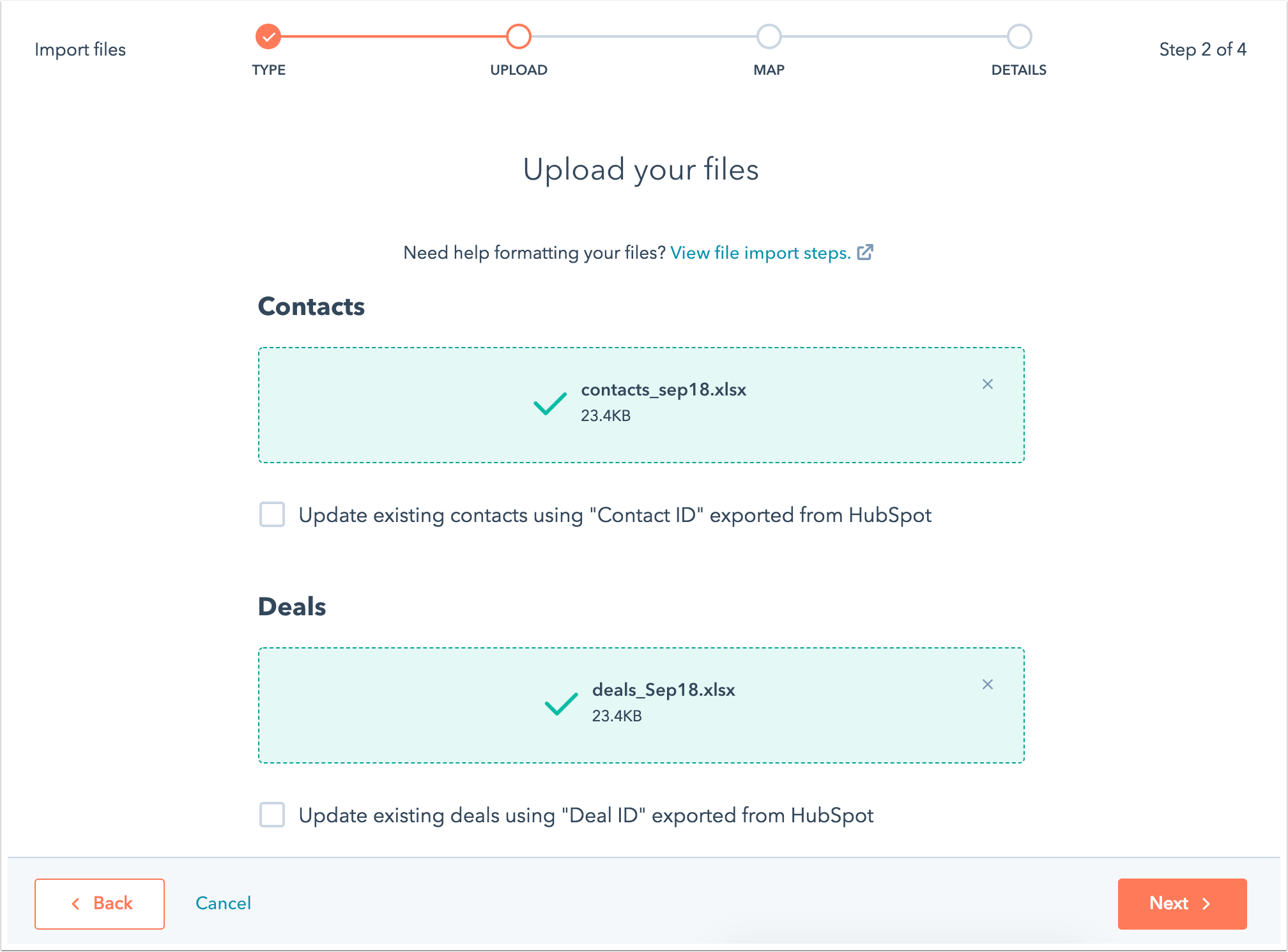 Importing is a way to take the information you have about your contacts and bring them inside of HubSpot. If you have information about people you're working with, you can import them as contacts. You can also import information about companies and sales (deals).
You can import contacts from a spreadsheet or directly from your Gmail contacts. If you use a spreadsheet, you'll need to create a column for every property you want to import information into. This gives you the ability to fill in as much information as you want from a single import rather than creating individual contacts one at a time.
Step 4: Define Your Deal Stages
In addition to organizing your contacts, you need to organize your sales. As you guide people through your sales process, deals will help you keep track of everyone's progress. But deals are most helpful if you customize them to match your sales process, and that's where deal stages come in.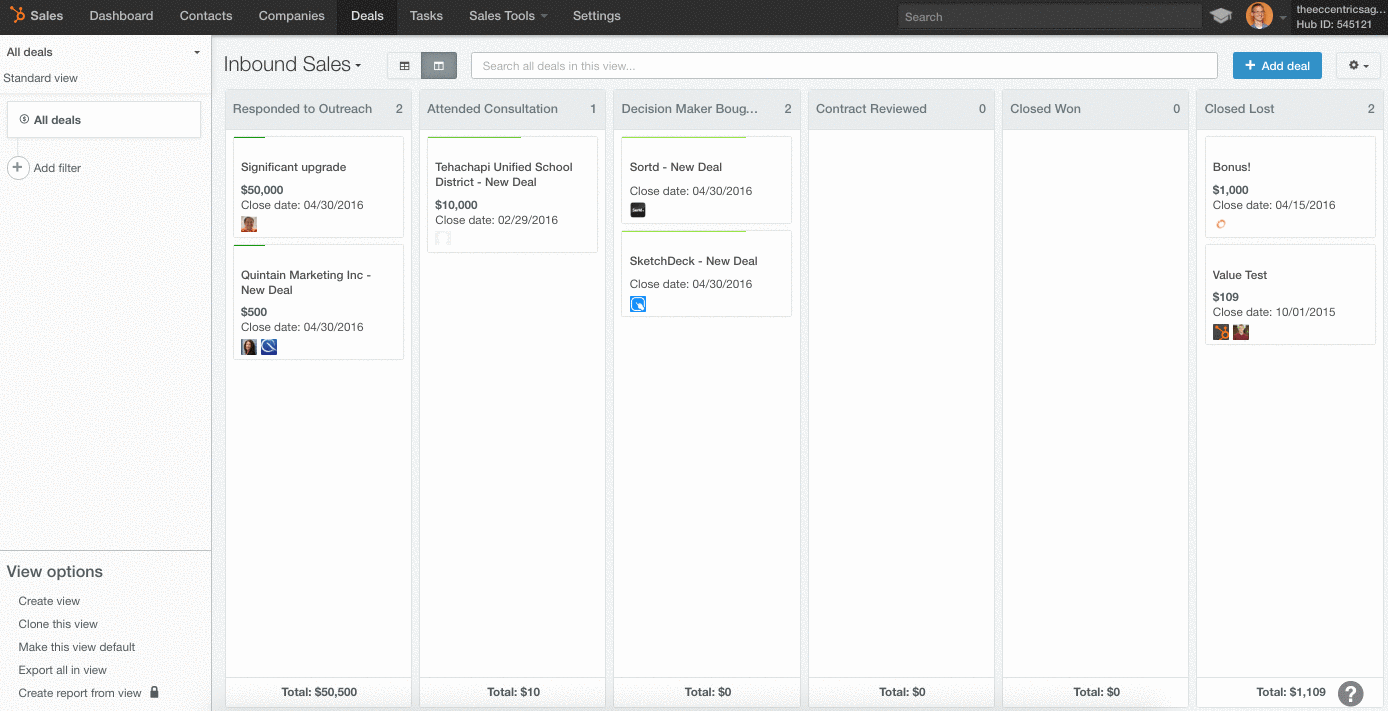 The deal stages inside HubSpot CRM should represent the steps of your sales process. The CRM comes with default stages, but deals as a whole will be much more helpful if you customize these steps to match your sales process.
In sales, you have to manage multiple relationships simultaneously. It can be hard to keep track of the progress of individual prospects. You can use deal stages to lay out your sales process visually, and then you can drag and drop individual deals from one stage to the next. This way, you can see where each potential sale is and identify roadblocks.
Step 5: Create a Lead Ad
Now that your CRM is fully configured and your existing contacts are in it, it's time to start generating some new leads!
Facebook lead ads were built specifically for small and mid-size businesses that sell to other businesses. The ads feature a strong CTA and use Facebook data to auto-populate forms, and you can have these leads sent immediately into HubSpot.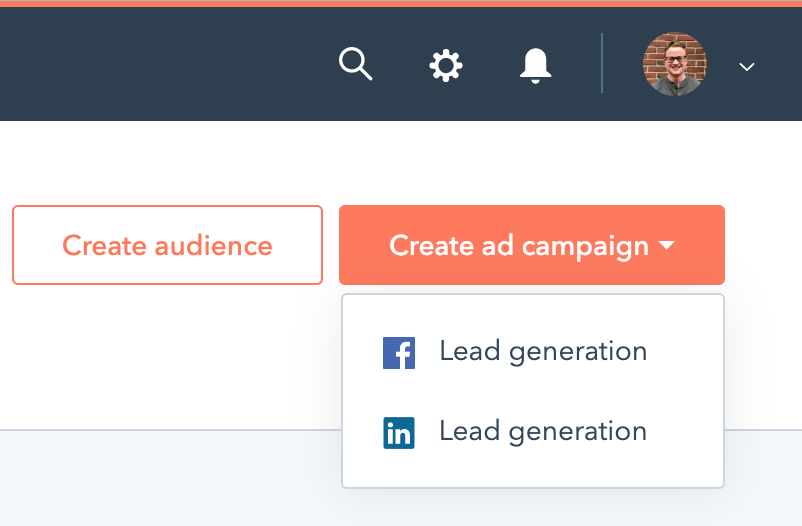 More than two billion people access Facebook every month, so whoever your target market is, they're on Facebook. Lead ads give you access to Facebook's massive inventory and powerful AI-powered targeting, so you can target the people that are most likely to engage with you across Facebook desktop, mobile app, and Instagram.
You create your ad and designate your target audience inside of HubSpot. Then as your ad attracts leads, they'll be added as contacts inside your CRM.

One of the major features you will want to take advantage of are the dashboards that HubSpot CRM comes packaged with. You can even add the Reporting Dashboard add-on available for HubSpot Marketing. As seen below it's perfect for creating deep customizable reports. Perfect for those board meetings or those brainstorm sessions. The UI is minimalistic, clean and easy on the eyes. Look at those colourful bar graphs!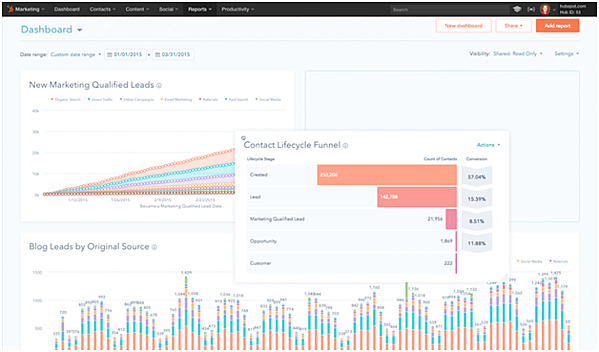 Apart from this nifty feature, you can also track performance, appointments scheduled, contracts, and much more with ease. One of the best features of HubSpot CRM is that it tracks all customer interactions automatically whether it be email, or phone calls. The fact that it syncs completely with Gmail and Outlook makes it easier to implement, save emails and keep tabs on meetings.
HubSpot CRM is free, and when you combine it with the Marketing and Sales Hubs, you can really take full advantage of what the CRM has to offer. That being said, it works great without them as well. I recommend HubSpot CRM for small businesses especially because growth and structured relationship management are so important. BlueOshan are HubSpot partners, and we help our clients onboard the various HubSpot software suites and train them as well. If you're interested in setting up HubSpot CRM, do reach out to us, and we will be happy to help you!
Due to the Covid-19 outbreak, a lot of us are working from home. With a plethora of information available online, it is still possible to set up your business with just a laptop and an internet connection. BlueOshan is staff is also on-call and we are working from home too! Do let us know if you need help setting up your HubSpot blog, landing pages and website! We are happy to help! Stay safe!

Topics: Hubspot CMS