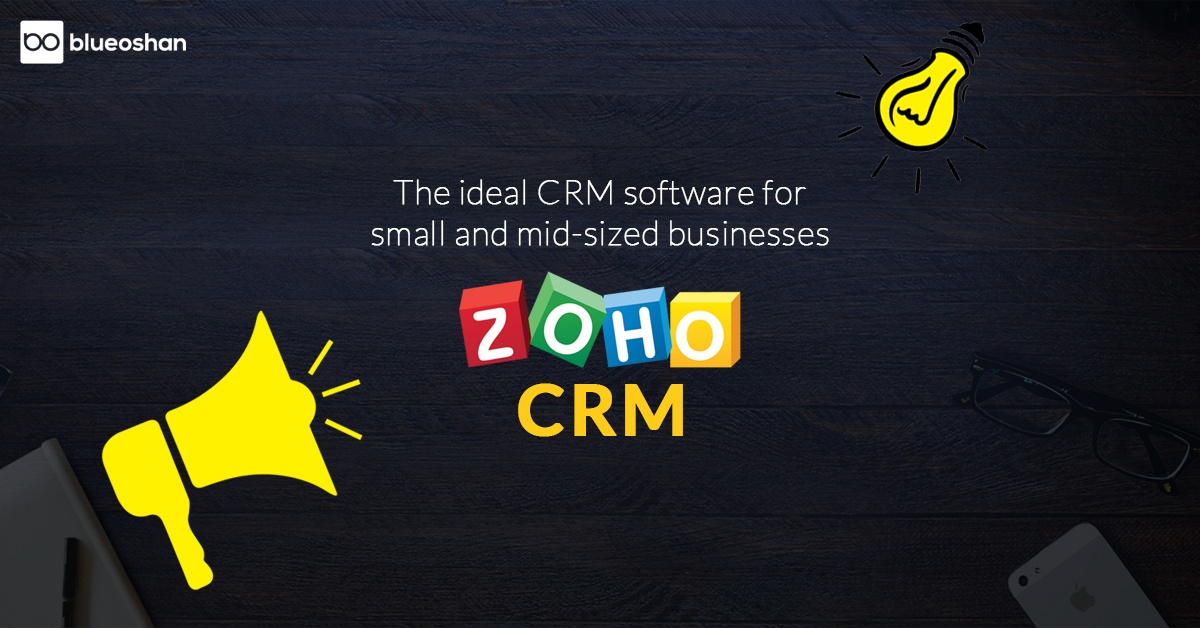 Zoho is a company that prides itself on offering a software solution for any and every part of your business, and they sell over 30 types of SaaS products. Their customer relationship management software, Zoho CRM is particularly popular, with good reason. From Lead Management, and Sales Automation to Team Collaboration and Analytics, Zoho CRM does it all.
For all the tools and functionalities Zoho CRM comes with, the pricing is surprisingly reasonable. Which makes it ideal for small and mid-size businesses. You can choose from multiple plans (one free and four paid ones). The free plan is fairly basic and perfect if all you want is primary CRM capabilities, you can add up to 3 users on it. The paid plans—Standard, Professional, Enterprise and Ultimate work for companies that are on the rise and need advanced features. And as the subscription fee is paid per user/per month, you are under no contract and no obligations.
Now that we have dealt with the pricing, let's move onto what the software can offer your company. First off, it's a multi-channel software so you can be in touch with clients via email, chat, telephone and social media. This is particularly useful in today's world where communication has to happen almost instantaneously, especially when a customer has a query or issue. Zoho CRM is customisable, the higher the plan the more options you have when it comes to customisation. Everything from dashboards and pages to workflow and custom fields has to be set up. It also comes inbuilt with SalesSignal, which allows you to streamline sales, sends notifications when something is up with a customer, can be integrated with email and maintains a history of transactions and interactions with customers.
As a company grows and the sales team has to keep up with more customers, things can fall through the cracks. To make sure this doesn't happen, the CRM software comes with a function called Blueprint. With this technology, you can create a tried-and-tested process, set conditions and makes sure certain steps are completed before going on to the next, thereby setting a path that users can follow so nothing gets missed.
One of the coolest features Zoho CRM offers is Zia. This is their conversational AI that comes inbuilt with the CRM software and can assist you when it comes to sales. You can chat with Zia from your desktop or mobile phone and ask her to perform basic tasks such as calling a customer, scheduling a meeting (which she will remind you about), or making a report based on CRM. Using Zia will certainly feel like you are doing business in the future.
Even though the CRM software is extremely reasonably priced the features and integrations available are vast. And all the integrations, whether from the Zoho product range (which covers everything from accounting to warehouse management) or third party apps, increase the functionality and capabilities of Zoho CRM. There is the G Suite integrations that allows you to use all your favourite Google software within the CRM; The Mail Chimp and Zoho Mail integrations allows you pull lead data from emails and also conduct email campaigns and marketing; the software also integrates with LinkedIn Sales Navigator and can be downloaded on to your mobile devices. What you can achieve and do with Zoho CRM is pretty limitless.
Topics: Zoho