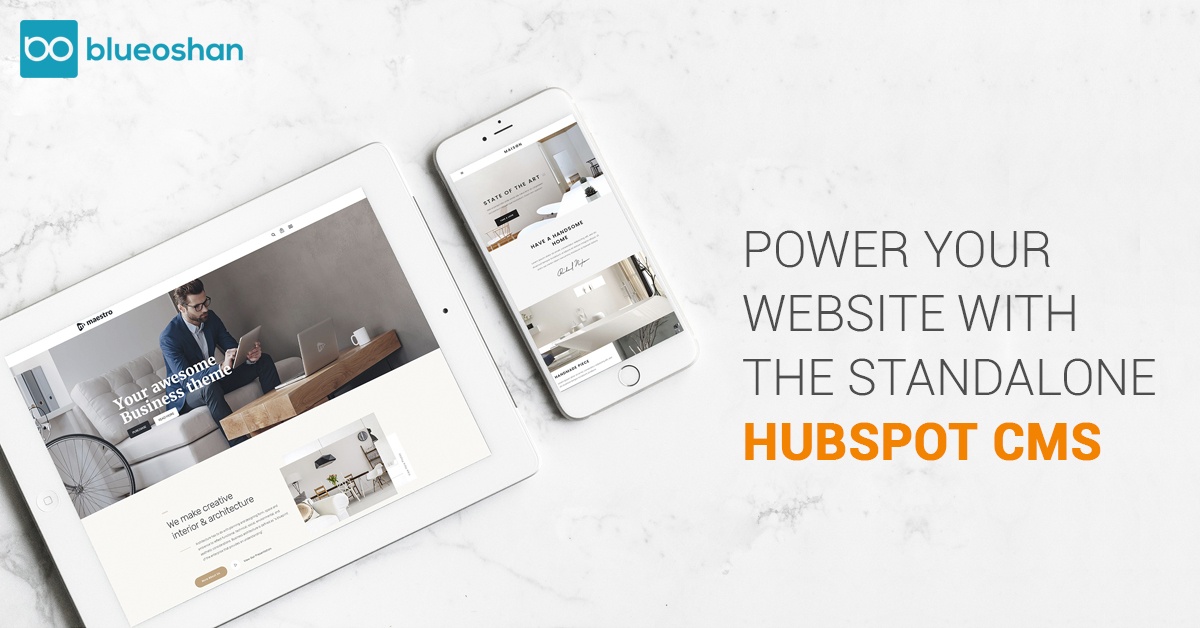 Every year at INBOUND, there is great excitement about the product launches and updates from HubSpot. And this year it didn't disappoint with the announcement of the standalone HubSpot content management system (CMS).
Originally, HubSpot CMS was an add-on and you had to purchase the marketing hub to be able to use it. This wasn't always convenient! Especially, if all you wanted to use was the CMS feature to build a website, and you ended up having to spend on expensive marketing tools you didn't want or need. Thankfully, you can now buy the HubSpot CMS as a separate product.
Expert Inbound Marketing Services from certified HubSpot partners
What's great about this product is that it ties in nicely with HubSpot CRM (customer relationship management), which is free! So you can use the CMS to build a great website, and the CRM platform will help tailor it for individual customer experiences. This way you give your website visitors a personalised experience and get the most out of the product.
Now, let's get into the technicalities. The core functionalities of the HubSpot CMS includes: content, SEO and conversion tools such as blog, landing pages and CTAs; reporting and managing tools; design tools like design manager; not to mention contacts in the form of CRM and lists, among others.
What this means is that you can, not only build a website and blog easily, populate it with CTAs, forms and add interesting design features. But also personalise the content, and optimise it for mobile. And by using HubSpot Conversations, you can add live chat and bots on your website, as well as keep track of online interactions and communication with prospects. As you can see, this is a pretty powerful CMS!
Once you've got your website going you will want to know how well it is performing. To meet this need, the CMS comes with reporting tools, which will give you a breakdown of traffic, bounce rate, page views etc. And with the automatically integrated HubSpot CRM, you can gain insight into your contacts. It is claimed that HubSpt CMS has all the tools needed for engagement, personalisation and lead generation under one umbrella.
To summarise, a good CMS makes all the difference in providing your audience with a great experience and HubSpot CMS aims to do just that and does it well. Yes, ideally, you would get the most out of it when bundled with the marketing hub. But even as a standalone product this one is pretty impressive.
To know more about HubSpot CMS and how it can be used in your business, click here to get in touch with one of our experts.