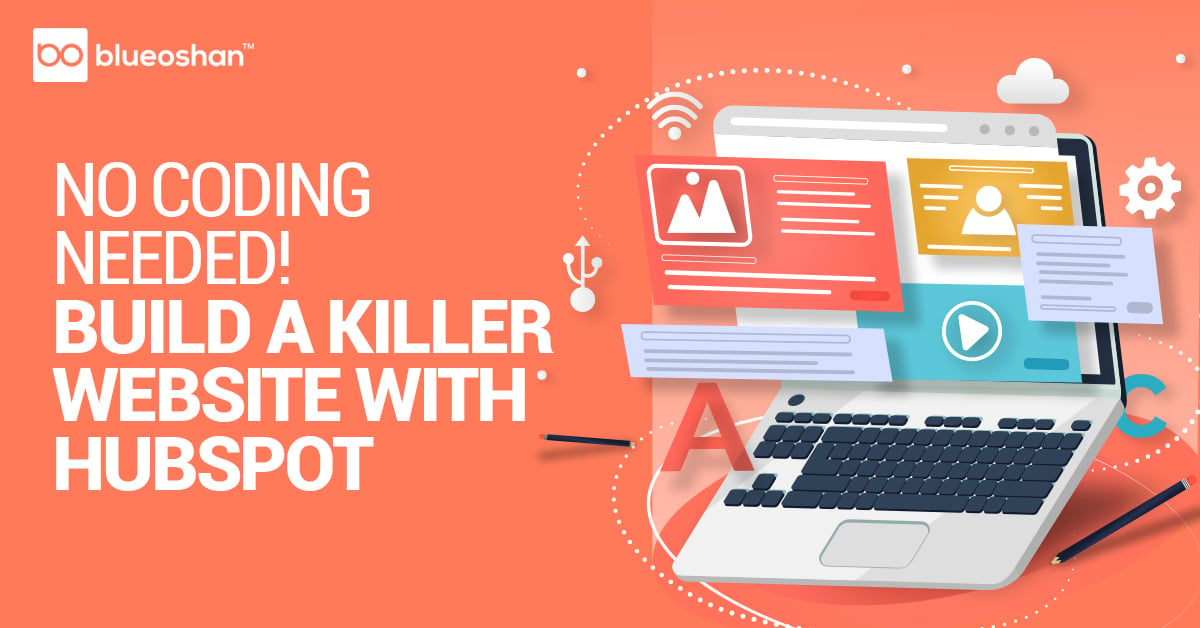 The HubSpot Website Platform is simple, easy to use, integrates your content completely into your HubSpot Marketing platform, optimizes it for search, and offers flexibility for different viewers. New features, better ways to manage KPIs and innovative ways to support teams of all sizes are constantly being updated to the platform.
The CMS is filled with resources that enable marketers to build interactive, personalized websites that work seamlessly with popular business apps like Slack, Zapier, and Salesforce. HubSpot supports the development of an integrated inbound marketing website and its design framework supports mobile-responsive design and even assists with a user-friendly on-page SEO-checker.
Key features in HubSpot Website platform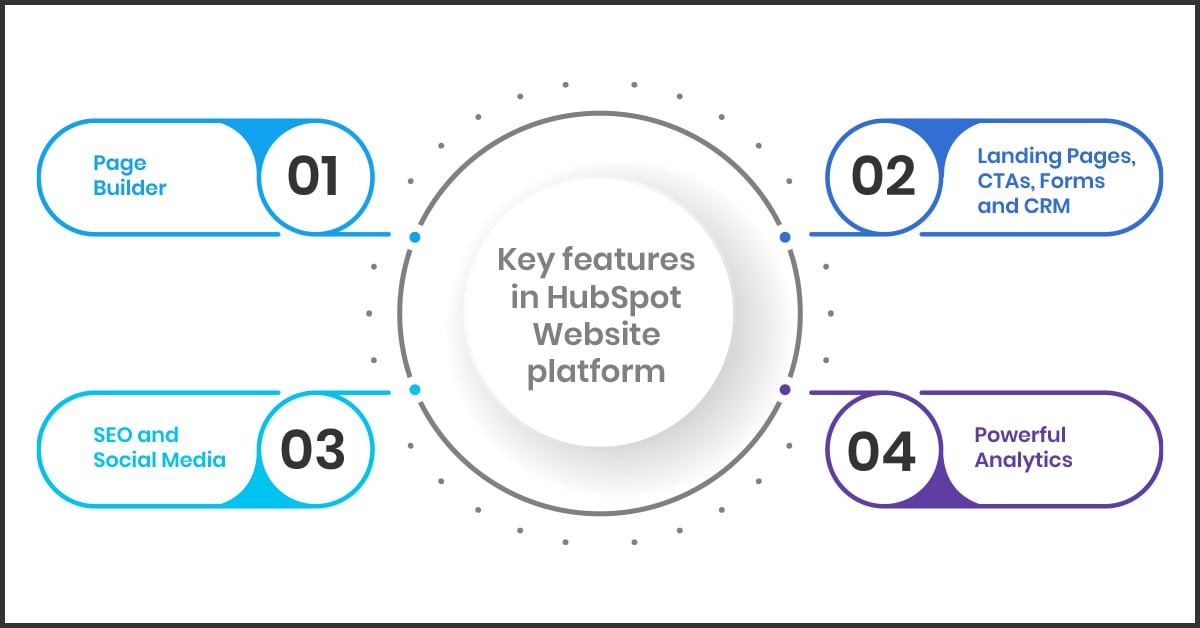 Page Builder - It takes a page builder to create a beautiful website that can support those incredible designs. Although HubSpot offers a variety of out-of-the-box modules and templates from its marketplace, you or a digital agency like BlueOshan can really brighten up your website! You can also customize a template and module-kit tailored to your website. You know how important it is to have a mobile-optimized website if you are one of the increasing numbers of users accessing content on a mobile device. HubSpot Website Platform supports fully native models for web optimisation.
Landing Pages, CTAs, Forms and CRM - Your website's objective is to be your company's 24/7 sales representative. A conversion strategy involving CTA buttons, landing pages with forms and an integrated CRM that gathers the data you need to make the best decisions is needed to turn these visitors into leads. HubSpot supports CTA buttons with tracking, landing pages that do not distract your visitors from converting, and forms that either integrate seamlessly with your chosen CRM or reside inside the native HubSpot analytics dashboard.

SEO and Social Media - The HubSpot Website Platform offers SEO tools to help any marketer boost their websites search results. The web page editing interface provides an' Optimize' menu that determines the correct length of page titles and Meta descriptions, evaluates keyword optimization, and grades overall SEO performance while offering suggestions for improvements. Along with strong SEO features, having social media tools that expand your content reach on platforms like Facebook, Twitter, LinkedIn and Instagram.
Powerful Analytics - Data is gold for marketers, as it empowers us to make smarter, more efficient decisions and recognize marketing strategy vulnerabilities. With HubSpot, all the data you might dream of is collected and assembled within the HubSpot dashboard into useful, neat reports. With CTA link tracking, you can see where your visitors come from, what pages they are visiting, what CTA they are clicking on and what elements on your website turn visitors into leads.
How to build a Website with HubSpot
Credits: HubSpot
The creation of a web site with HubSpot is simple and intuitive. Let's take a look at how the HubSpot CMS Platform helps you build a website.
1. Create home page
Within your HubSpot portal, click "Marketing" on the dashboard at the top of your screen. Then, click "website" and click "landing pages". After that, click the orange "Create landing page" button and name your page.


2. Select a template
Now, you'll be taken to this "Select a template" page. Scroll through your options, search page templates, or check out the Marketplace. When you've found a template you like, select it.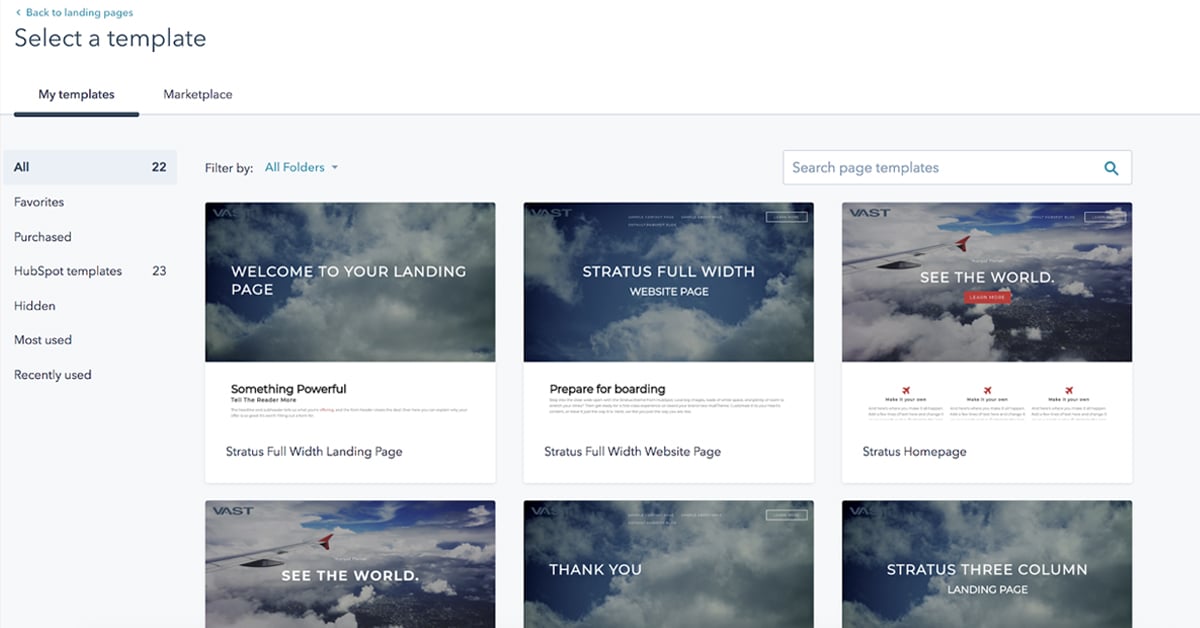 3. Edit the modules
This is your landing page. You can scroll over text boxes, images, or other modules to edit them. In the below picture, I scrolled over the "See The World" Banner Text, and when I click it, it allows me to edit that text.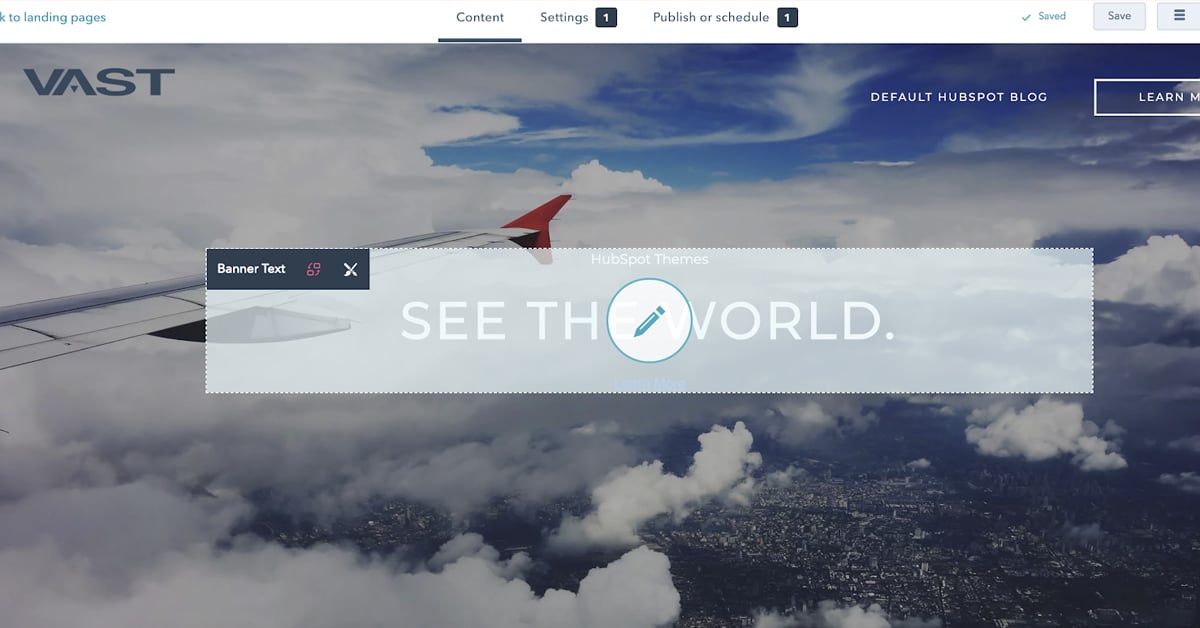 You can also click the "Edit modules" tool on the left side of your screen and edit from there. You can add text, images, sections, forms, and more from the "Edit modules" section.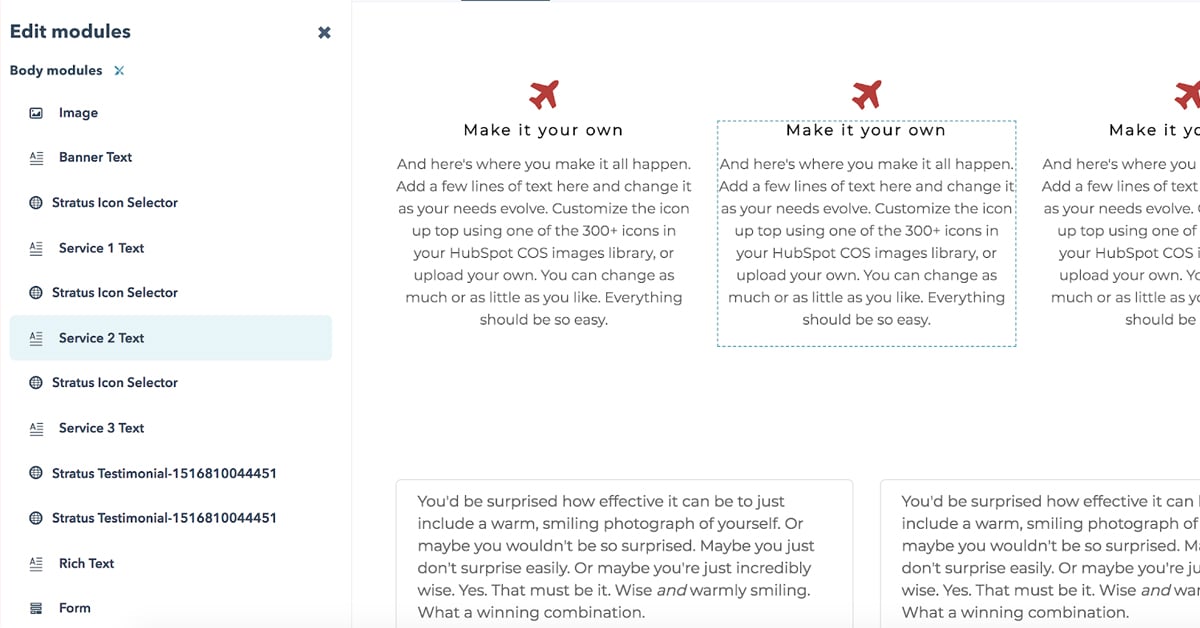 4. Create other pages on your website
When you're happy with your landing page and want to move on, go back to your dashboard and click "Marketing" at the top of your screen, and then "Website" and "landing pages". Here, select "Website pages" and click the orange "Create website page" button and name your page, just like your landing page. Then, you'll be taken through a similar process of choosing a template and adding content. If you want a more in-depth tutorial, check out a quick tour of website pages.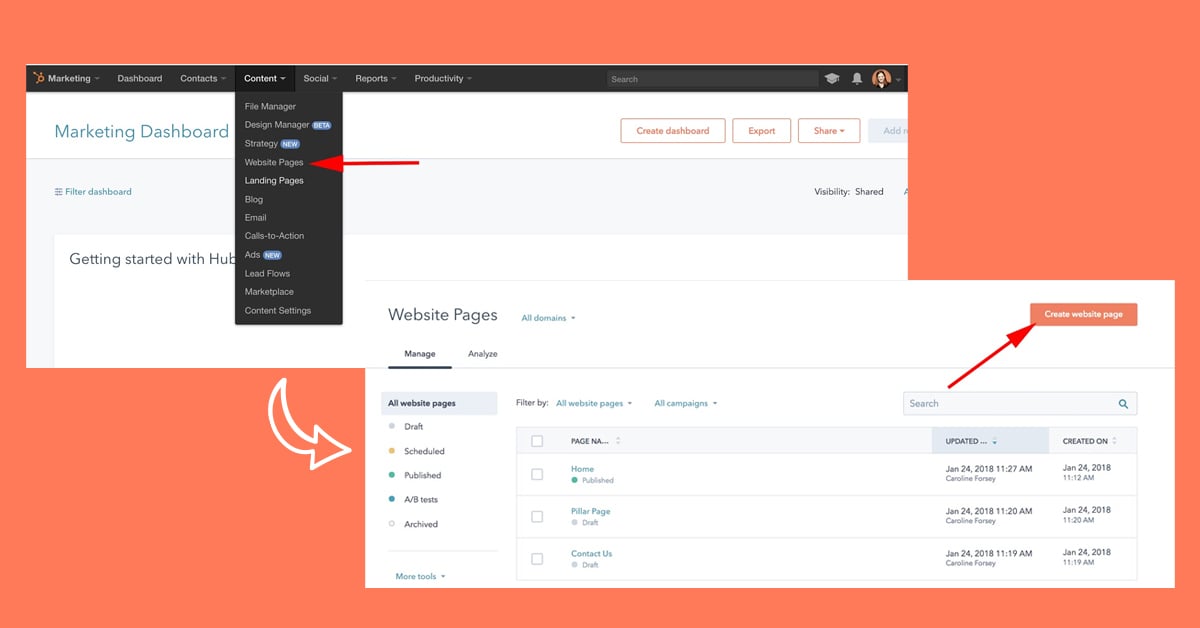 5. Incorporate social media accounts
If you want to incorporate your social media accounts, click "Marketing" and then click "Social" on your dashboard. You can monitor all your social media accounts and also publish tweets, Facebook statuses and comments, LinkedIn posts, Instagram pictures, and other content straight from your HubSpot dashboard.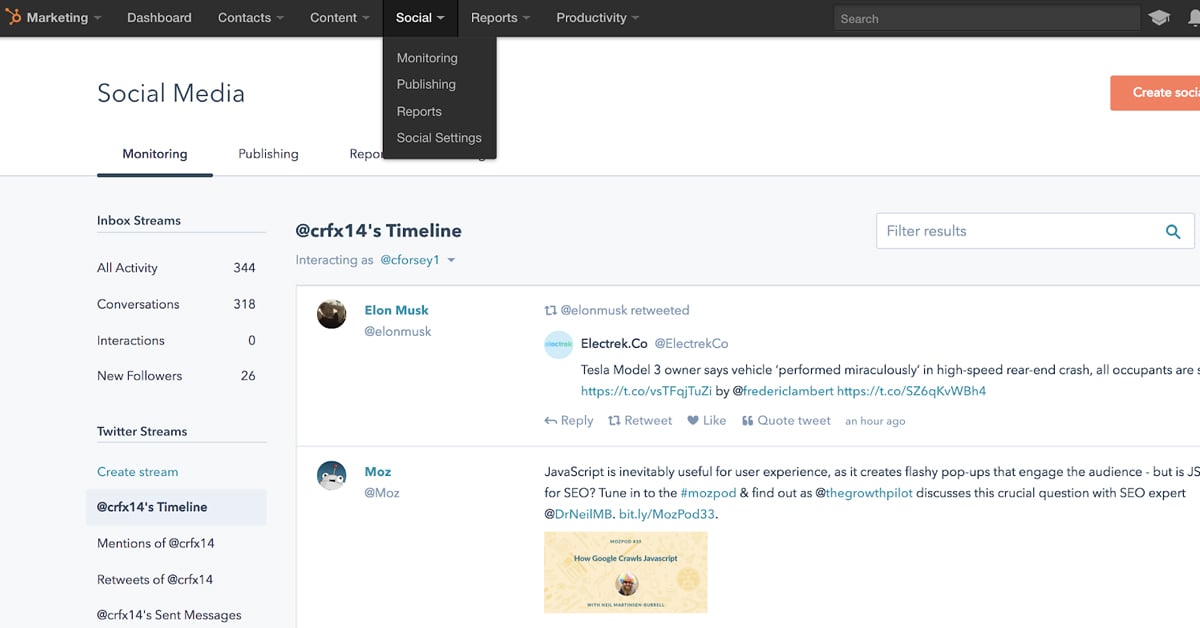 6. View analytics
If you want to check out your site analytics, go to "Reports" and then "Analytics Tools". You'll need to install the tracking code, which is easy to do within the HubSpot platform by clicking the orange "Install the tracking code" button. If you're still unsure, check out how to install the HubSpot tracking code.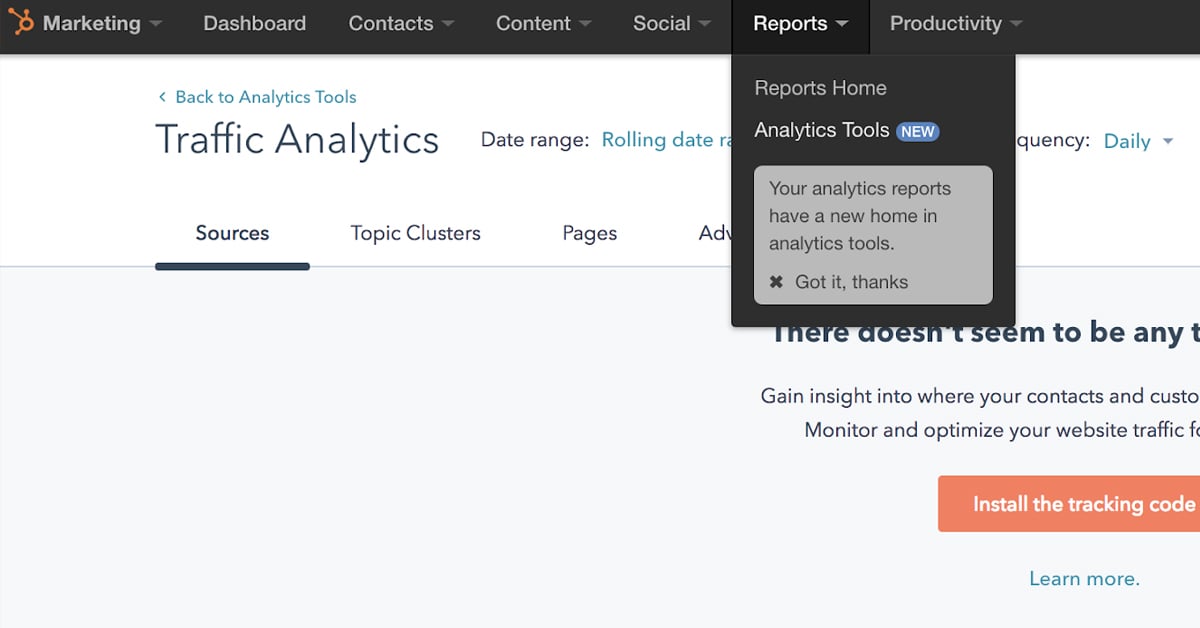 7. Add blogs to your site
If you want to write blog posts, go to "Marketing" > "Website">"Blog" on your dashboard to create, publish, and monitor your website's blog posts.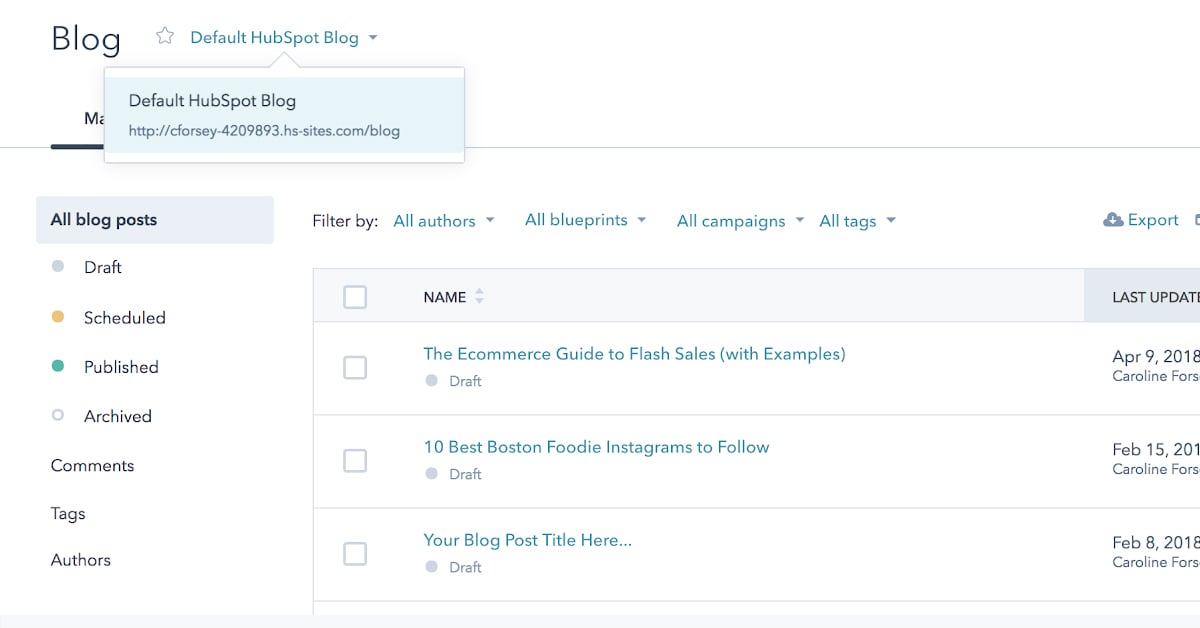 Once you've gone through this list above and feel like you are close to a website launch, read this blog post for a detailed list of things to check before your go live.
If you want to unlock the full potential of inbound marketing and not work with other upstream technical stuff, then HubSpot CMS, which is built to scale is the right choice. It makes life extremely easy at first because you have instant access to powerful features that are usually considered' advanced,' then as your business grows and your inbound tactics expand, your website is ready to deliver Smart Content, run A / B tests, and manage any other tasks you have in mind.

Subscribe to the BlueOshan blog for more news and content on the innovations in digital marketing!
Topics: Hubspot CMS