Welcome back to our discussion on maximizing your marketing ROI. In Part 1, we discussed how better organization and purpose within marketing teams can do more with less, overcome process inefficiencies, and produce results within reduced budgets. We then talked briefly about how organizational alignment can go a long way in improving efficiency within teams. Experts from McKinsey & Company claim that if your organization's overall objectives are clear, marketing teams have more time available to focus on doing things rather than discussing strategy in the war room.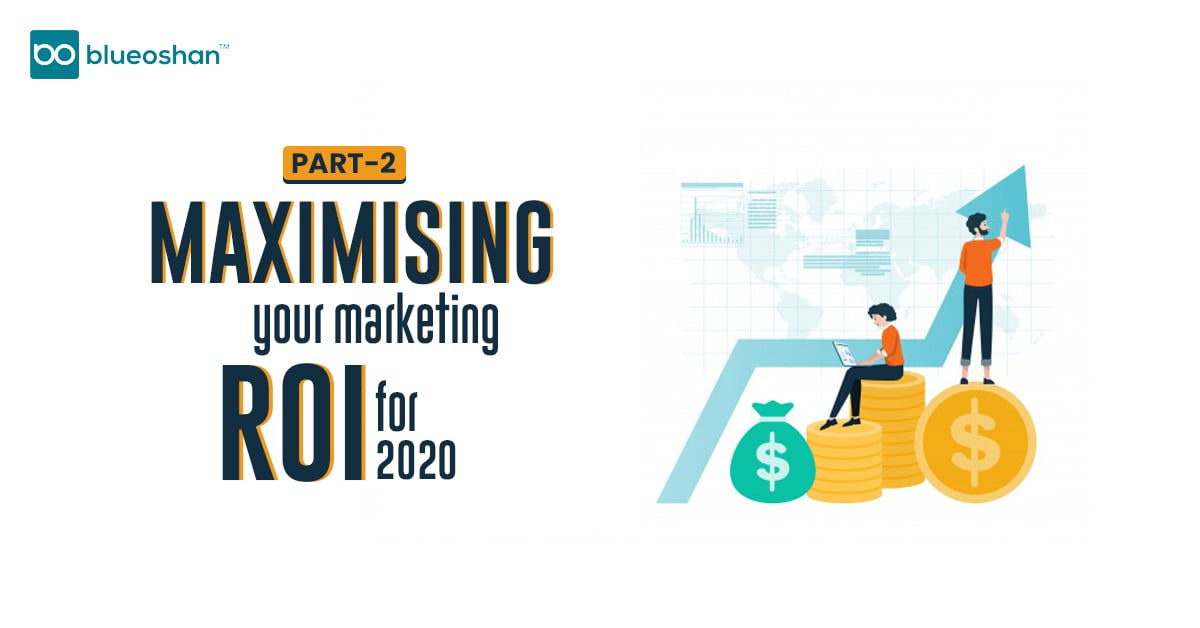 Finally, we will look at three ways an organization can build this very strategic alignment into marketing initiatives. Here's how we do it:
Identify your team's single most important marketing objective
Collect and analyze customer-facing touch-points
Measure output that aligns with your marketing strategy
Identify your teams' single most important marketing objective

Teams built on strong foundations tend to last longer. Having a single marketing objective that is connected with the company's strategic business goals will provide the foundations of your team's approach to marketing, strategies, tactics, and execution. Most large MNCs already practice this strategy because it makes it much easier to do multiple tasks that, but they all have one result, that is, move your strategic business goal forward.
Collect and analyze customer-facing touch-points

Once you have a single business objective chalked out, the next step is to gather your customer-facing touch-points for the past few quarters and find a pattern. Ask yourself these questions:
Are your efforts aligning behind one objective?
Are they supporting new products, newsworthy events, passing trends?
If your activities are falling in the b category of things, then it's time to go back to the drawing board. Customers need to see exactly whatever your company stands for. For example if you're a mobile device manufacturer and your vision is to be the go-to mobile phone for students, does your marketing campaign have a clear message? Or are you diluting the message by directing to other demographics?

Measure output that aligns with your marketing strategy

Sometimes, the daily creative a marketing team produces is not understood in relation to the company vision. When these creatives are made with measurements like cost per click or lead acquisition or timing with respect to a holiday, it changes the message and undermines alignment with overall strategic goals. Once you update your strategy on specific business goals, you also need to update what you measure with, to ensure you align with those goals regularly. Create documents to plan, execute or evaluate your marketing work at every step of the way, so that they all map back to your overall goal.
Once your organization has built efficiency into its marketing strategy, the next step is deploying your resources properly when it comes to process, data and innovation. When your company is aligned with efficiency, you can:
1.Build key processes that will serve as your organization's backbone

If an organization doesn't have set processes, it may weaken its strategic alignment. For example, when you change from a channel-first mentality to a content-first mentality, this change can put your brand and the customer at the center of the conversation, instead of making each channel a separate process.
2.Bring your marketing data to life

Every new marketing channel gives you an opportunity to collect data on your target customers and also how the channel performs in regard to attribution. Your next big task is to identify a user-friendly approach to measure and collect customer-insights so that you can evaluate and course-correct in real-time. It's important to give leadership the ability to review previous campaigns to improve and streamline future campaigns.
3.Deliver practical, on-point innovation
A lot of brands these days create massive amounts of unfocused brand content as a knee-jerk reaction to stay relevant in a saturated content-filled world. While creativity in a marketing team is definitely important to nurture, practical creativity is more efficient. Innovation and efficiency may appear to be on opposite ends of the creative spectrum, but there's no point in innovation without a strategy.
In today's market, brands are sprinting to appeal to customers on hundreds of different purchase channels. There is no point in wasting time and resources on inefficient and outdated processes. Having an overall strategic business goal will revitalize your marketing campaigns and help you build better connections with your customers. BlueOshan has experience in multiple channels of digital marketing but more importantly, we understand that every organization has a specific vision that must align with their marketing efforts. We can help you realize your organization's potential by reinventing your processes and also find the perfect balance between innovation and efficiency.
Topics: Marketing