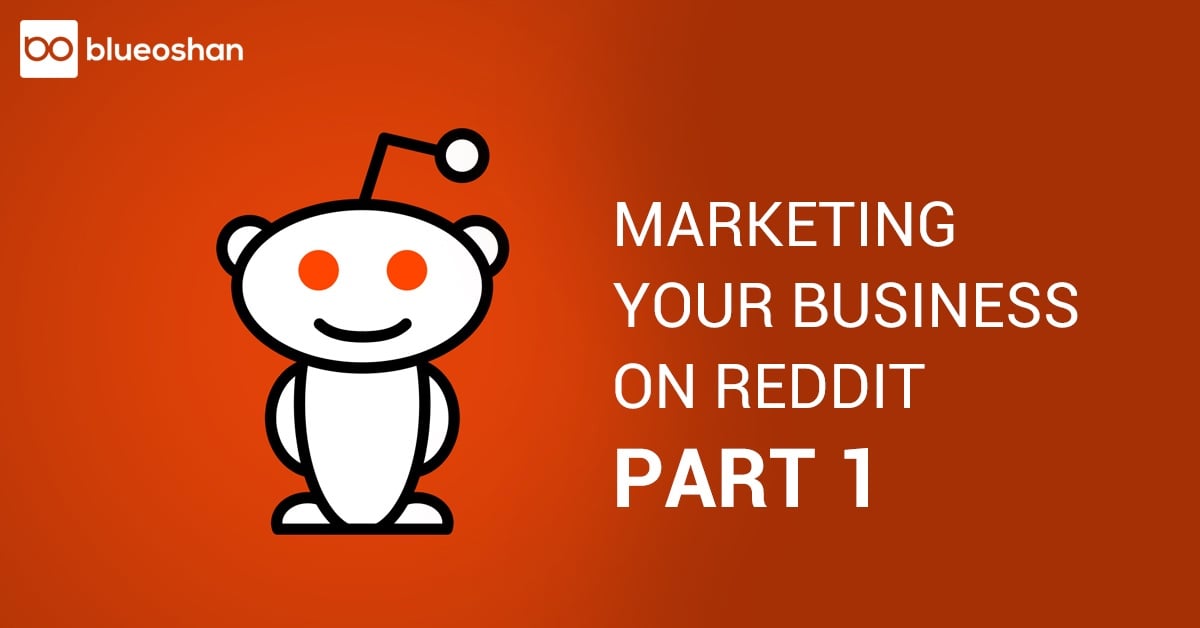 Reddit also known as "The front page of the internet", is a discussion forum that is extremely popular among tech and internet savvy users. Reddit has "subreddits" or sub-forums for various topics from gaming, movies, art to pictures and literally everything under the sun. In fact, Reddit has over 1.2 million subreddits or topics that are being discussed - so yeah it's a great place to market your brand or service if you can zero in on your target audience.

Reddit's Alexa ranking at the time of writing this article is 5 in the United States and its global ranking is 18 (it dropped from 12 recently).

Another interesting fact about Reddit is that most of the traffic it receives is from Google which amounts to about 16.3%. In fact, most of the popular content that seems to go viral on the internet seems to generally go viral on Reddit first. Sites like 9gag regurgitate this content to their own audiences, but the unsung original creators of this content are generally the loyal users of Reddit or "redditors".
Learn more about your business's digital marketing needs with the help of our HubSpot trained experts
Getting to the Frontpage of the Internet
So the goal with most redditors is getting to the frontpage of Reddit. Content is "upvoted" or "downvoted" by users based on a random number of variables - generally the best content is upvoted to the top. The kind of traffic and awareness that you're likely to get if your link or product or brand makes it to the front page is probably in the range of 100k to 1 million or more. But there are rules to be followed on Reddit, and redditors don't take kindly to spam. The basic idea is - if you're promoting yourself more than being a member of the community you will be flagged. Don't forget to read up on reddiquette and reddit's rules while you're at it.
Getting Started
Before we go into marketing on Reddit, we might have to let you in on a big non-secret - redditors hate marketers. If Reddit figures out you're intentionally using Reddit to market your brand, there's an entire subreddit called r/hailcorporate that is going to find you and is going to poke fun at you. So you're always going to be on thin ice when it comes to marketing yourself on Reddit. Especially if your comments sound like press releases.
● Create an account
You're going to have to first create an account. How you name your account is going to be very very important. Honesty generally works well - your username can allude to the fact that you work for the brand you represent. A pseudonym also works, but remember people can go through your comment history and figure out if you're associated with a brand or not.
● Join relevant subreddit
Joining the most relevant subreddits for your target audience is the first thing you want to do. Picking the largest ones need not be the right way to go about it because you also want your posts to be visible.
● Become a member of the community
Probably the most important activity. Become an honest member of the community and help curate content for other users as well. Contributing valuable content to the community and also occasionally promoting your brand is ideally what you should be doing. The comments section is a great place to talk about your brand - but don't overdo it.
● Build authority
If you've successfully become a redditor with enough respect and authority, your posts will tend to get more traction, and so will your discussions in the comments section. And if someone gifts you some ole reddit gold, and you're starting to get in on the inside jokes - no one will bat an eye to your occasional self-promotion.
If you've found this blog post interesting, do check out Part 2 where we will cover demographics, advertising on Reddit done right, and advertising gone bad.