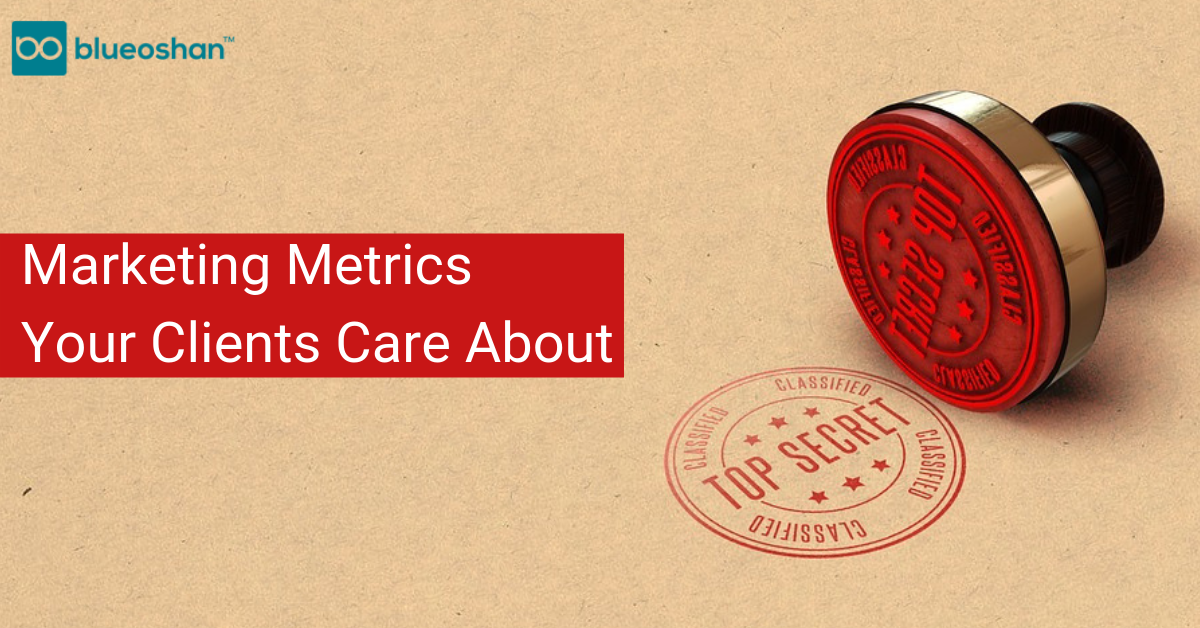 As a marketer, we track so many different data points to better understand what is working and what does not. We look at website visits, conversion rates, generated leads per channel, engagement on social media platforms, blog post shares, email click-through rates… and the list goes on.
When time comes to reporting to your customers on the impact of your marketing efforts, you cannot present them with all the data you measure.
While most clients theoretically understand that marketing can directly impact their company's bottom line, 73 percent of them think that marketers are not focusing on driving demand.
If the majority of executives think marketing programs lack credibility, simply presenting them with metrics that do not show the bottom-line effect does not make sense.
When it comes to marketing metrics that matter to your customers, expect to report on complete marketing - overhead, income, and client acquisitions costs.
This article will guide you through some useful marketing metrics that your customers really want to know about.
Let's get started.
Customer Acquisition Cost (CAC)
What It Is:
The 'Customer Acquisition Cost' is a metric used to determine the total average cost your client spends to acquire a new customer.
Sales and Marketing Cost = Program and advertising spend + salaries + commissions and bonuses + overhead for a month, quarter or year/ New Customers = CAC
Formula:
sales and marketing cost/new customers = CAC
How:
Work with your client to get total sales and marketing spend for a specific period of time and divide by the number of new customers for the same period.
Why It Matters:
CAC illustrates how much your client is spending on acquiring a new customer.
An increase in CAC means that your client is spending comparatively more for each new customer, which can imply there's a problem with their sales or marketing efficiency.

Marketing Influenced Customer Percentage
What It Is:
The Marketing Influenced Customer Percentage takes into account of all the new customers that your marketing team interacted while they were in the sales process.
Formula:
Total new customers that interacted with marketing/ Total new customers = Marketing Influenced Customer Percentage
How:
To determine the overall impact, take all of your client's new customers generated in a specified period and find out what percentage of them interacted with your team while they were a lead.
What This Means and Why It Matters:
This takes into account the impact that agency's marketing has on a lead during the buyer's journey. It can show how efficient your marketing team is at generating new leads, nurturing existing ones, and also with helping the sales team in closing deals. It provides an overview to C-level executives on how marketing has indeed enabled your sales process.
Marketing Originated Customer percentage
What It Is:
The Marketing Originated Customer percentage is a ratio that shows what new business marketing has brought in, by determining which portion of your client's total customer acquisitions directly originated from your agency's marketing efforts.
Formula:
New customers started as a marketing lead/New customer in a month = Marketing Originated Customer percentage
How:
To calculate Marketing Originated Customer percentage, take all new clients and demonstrate what proportion of them began with a lead generated by your agency's marketing team.
What This Means and Why It Matters:
This metric illustrates the impact that your marketing team's lead generation efforts have on customer acquisition.
Reporting on bottom-line business impact does not mean that your agency should no longer pay attention to metrics like site traffic, social shares, and conversion rates. When reporting your results to your client, it is important to convey your performance in a way that your client gets excited about.
Instead of speaking about per-post Facebook engagement and other "lighter" metrics, use metrics from this article to report how your marketing campaign led to unique clients, reduced client acquisition expenses, or greater client lifetime values.
When you can present marketing metrics that resonate with your client's decision-makers, you are in a better position to make the case for budgets and strategies that will benefit your agency.
Topics: Marketing