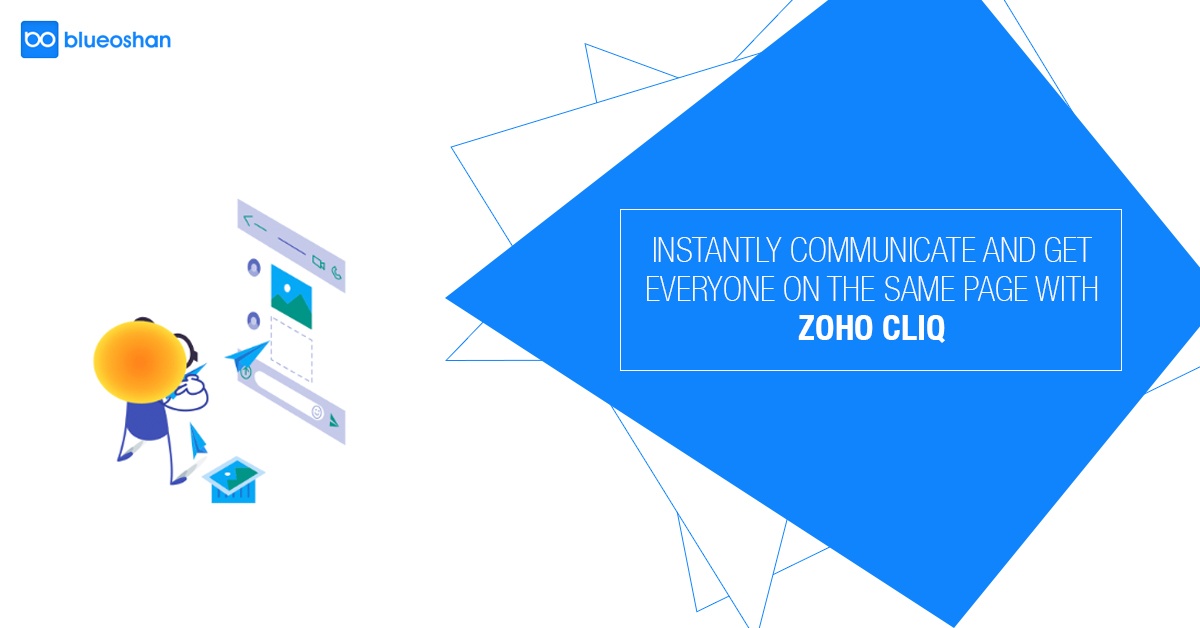 We live in a fast-paced world, everything has to happen almost instantaneously and this holds true especially in business. There's no time to waste: communication should ideally happen in real time, collaborations take place virtually and decisions have to be made quickly — Zoho Cliq facilitates all that!
Zoho Cliq is Zoho's chat software but it does so much more than that. It's a medium where you can chat with a team member and quickly get the information you need, so time is saved and a job is completed faster. It provides a platform to brainstorm ideas and collaborate with co-workers. And it also fosters team spirit and bonding within the office.
The Fun Side
A space to chat and discuss happenings, use fun in-built emojis and drag and drop and share files — Zoho Cliq allows you to do all that and more. Work becomes fun and productive. Emails can be replaced with quick chat sessions. Meetings can be replaced with Channels, where team members come together to hash out and discuss issues. Vendors and clients can be added to relevant channels, if necessary, to boost productivity and removed once the job is done or issue is sorted. Channels can be created where colleagues with similar interests gather to talk about their hobbies.
Functional Features
The software comes with unlimited storage and video chat, so you can have meetings with colleagues no matter where you are. As we know, businesses deal with sensitive matters that need to be protected. So privacy and security becomes very important. Zoho Cliq has you covered! It comes with SSL encryption so there is chat privacy. And the software has around 30 million cloud users and counting, which in itself is a recommendation. It's also a developer friendly platform and compatible with SaaS platforms.
Integrate and increase efficiency
Zoho Cliq can be integrated with other Zoho software and third-party apps, so it gets elevated from being a chat feature to being a powerhouse where a lot of tasks can be completed and productivity increased. With the integrations, all vital business information becomes available within Zoho Cliq. So you will get chat notifications when a deal is closed or if say, an invoice is pending. If a ticket is raised you can instantly resolve it using the chat feature. You can also get data from social media and email campaigns with a click of a button. All this makes work efficient. And you're always aware of what is going on in the company and can see real time updates. It can also be downloaded on to your mobile devices so you can stay in touch, while on the move.
Review
'Zoho Chat is dead. Replacing it is a more refined, customizable, extensible, and collaborative tool dubbed "Zoho Cliq." Cliq combines video- and text-based chat with Zoho's unique software suite, which comprises 35 applications.'- PCMag
Topics: Zoho