What's New in the Marketing Hub?
In the previous blog we presented the latest product updates in the Sales Hub unveiled at INBOUND 2020. Let us now take you through the new features and additions to the Marketing Hub in this blog.
HubSpot specialises in providing a great user experience without giving up on features, so marketers gain powerful insights yet find HubSpot easy and fun to work with, all at the same time. The newly improved Marketing Hub Enterprise allows access to tools that facilitate you to execute complex marketing campaigns like ABM, revenue attribution reporting, and a suite of automation improvements.
Account-based Marketing (ABM)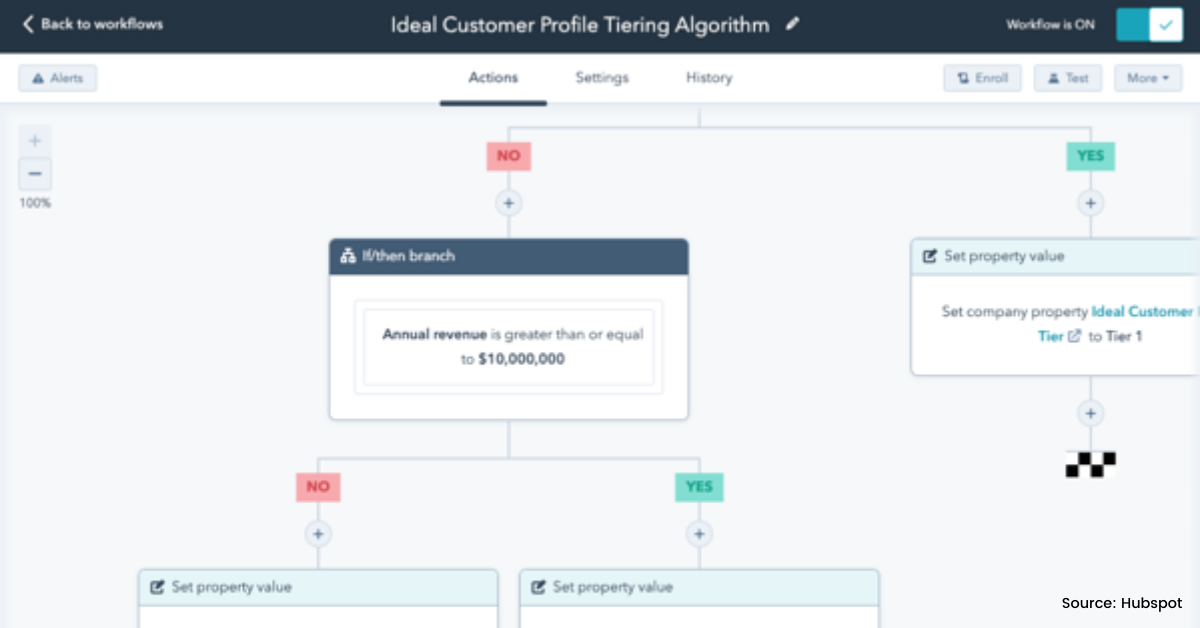 The Account-Based Marketing tool facilitates your marketing team to closely work with your prestigious accounts and personalise your marketing efforts to target, monitor progress and close high-value accounts. The ABM Dashboard facilitates the setting up of an Ideal Customer Profile to identify important high-value prospects, monitor and direct Account specific marketing and sales campaigns and successfully close deals.
Revenue Attribution Reporting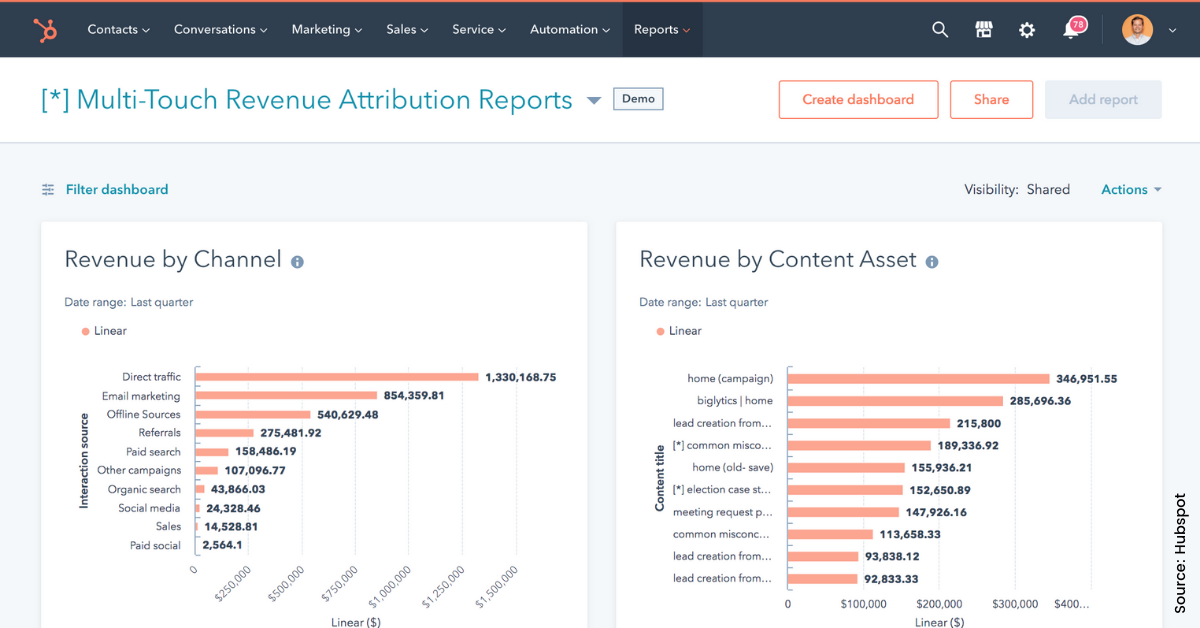 HubSpot's multi-touch revenue attribution reporting helps you identify specific channels that bring you the most revenue. This clarifies your understanding of the complex customer journey and gives you a better view of the impact of specific marketing efforts and the way forward.
Advanced Automation Engine made even better
An exciting add-on is that HubSpot's workflow engine has undergone a thorough renovation. The result is that you can now create multiple path campaigns that you can replicate and rejoin as necessary. The new features in Contact workflows and workflow builder, allow automation of many more tasks and thus is a great time saver. For instance, every time a new lead is created or moves from one stage to another, the workflow features will automatically trigger a Slack notification to your marketing team or shall automatically update the CRM properties.
CRM-powered Marketing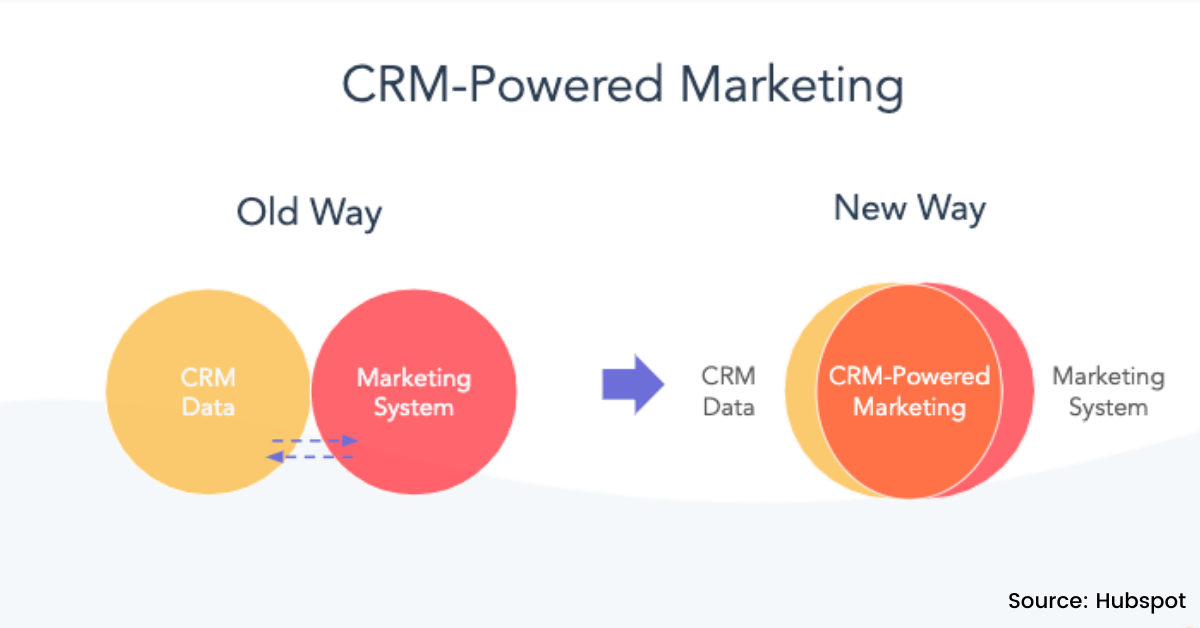 The revamped Marketing Hub facilitates you to create and deliver effective CRM-powered marketing content that cuts through the clutter of a sea of marketing content in your customer's inbox. The all-new custom objects, behaviour-triggered events and many such tools are the new additions that will help you unlock the power of your CRM data and enable impactful marketing.
Custom Objects' use in Marketing
Custom Objects in your CRM is of great use not only for your sales team but also for your marketing team. Custom data presents you with a comprehensive yet granular view of your business, thus as the team at the helm of marketing, you will have better control over customer data which can be put to effective use in segmenting your customers and designing specific campaigns for segments, buyer stages or products. For instance, you can design target customer-segment specific campaigns to cross sell or upsell based on the data stored in your custom objects. A more personalised and tailor-made marketing campaign gains better customer traction thereby a better ROI.
CRM powered Ads
The latest Ads updates help you optimize your ads for specific audiences that have the true potential to convert. Usually ads are optimized to goad the users to click and rarely to buy. But with the all new HubSpot Ads Optimization events, every instance a contact's stage changes, a signal is sent directly to Google. This enables their algorithms to target those users who initiate action after seeing the ads, thus facilitating better results to your advertising costs.
Custom Report Builder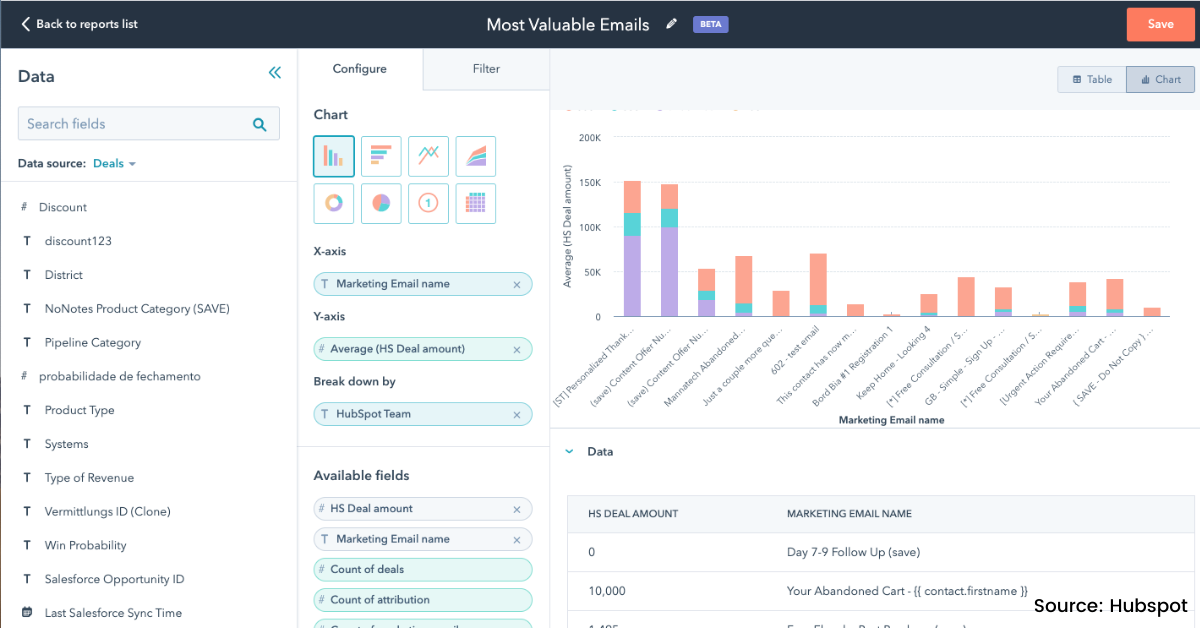 Another exciting news to all HubSpot users is that HubSpot's custom report builder is now available in its beta version across all Hubs in the Pro and Enterprise tiers. The Custom report builder allows access to over 10 data sources within HubSpot, which makes it easier for you to chart your marketing strategy and business course of action.
HubSpot also has shared that Marketing contacts will be released soon which means that as a Marketing Hub user, you shall only have to pay for contacts you choose to market, using email and ads. The rest of the contacts get stored for free. You could store up to one million contacts. And what with newly scaled pricing for contacts across all tiers, your cost per individual contact would get cheaper as your contact base grows.
That's it! These are some of the exciting new features and product updates to the Marketing Hub. Should you require more information on these product updates or on any of HubSpot marketing solutions, reach out to our HubSpot installation team at BlueOshan. We are just a click Away!
In the third and final part of the INBOUND 2020 product updates Part III we shall summarize the new updates to the Service and CMS Hubs. Look out our blog section!
Topics: Hubspot, inbound2020