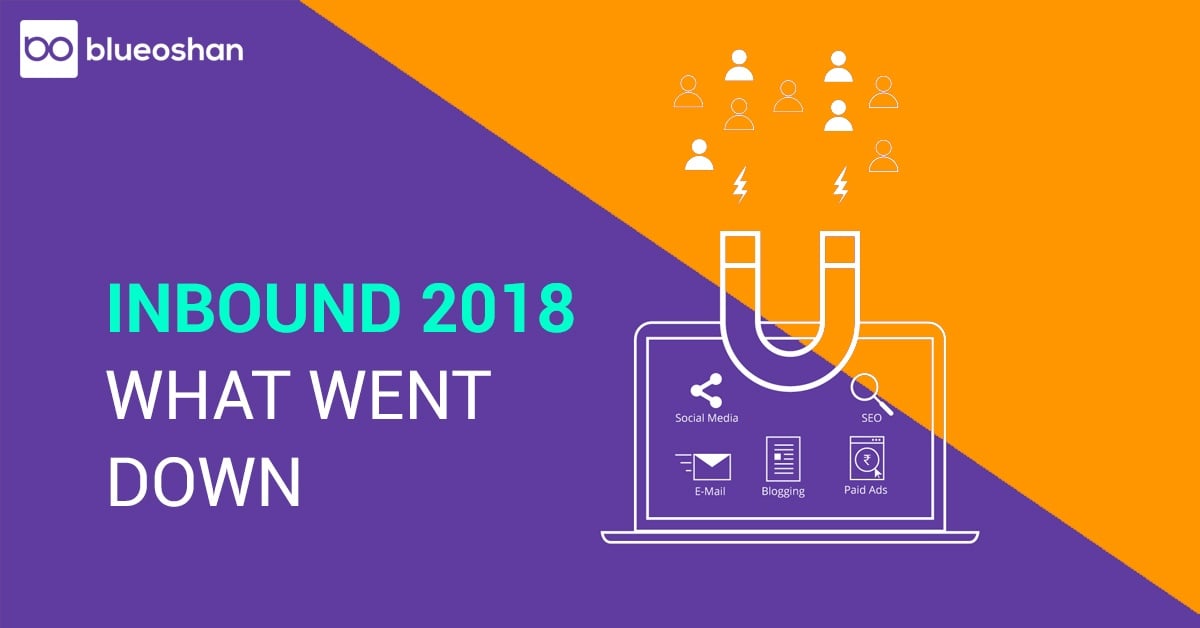 The much-anticipated HubSpot annual event for marketers, INBOUND, just took place in Boston. From September 4-7, more than 24,000 people converged at the Boston Convention & Exhibition Center, to be inspired, educated and to network.As at all previous INBOUND events, there was no dearth of celebrity keynote speakers this year either. The first day had best-selling author, who advocates for alternative medicine, Deepak Chopra presenting the inaugural keynote. He spoke about the importance of employees' wellbeing and how businesses should lay special focus on it. The world-renowned doctor even took the audience through a guided meditation session. What a way to kick-off the event!
HubSpot certified ready to meet your inbound marketing requirements…
The next three days had keynotes delivered by eminent people such as Beth Comstock, the former Vice Chair of GE, who reminded the audience that losing is a part of life and every failure has an important lesson. Some of the other keynote speakers were Scott Harrison, founder and CEO of charity:water, award-winning television producer and screenwriter Shonda Rhimes, and novelist Chimamanda Ngozi Adichie. There was also the much-awaited keynote address by HubSpot founders Dharmesh Shah and Brian Halligan. [Don't miss our next post where we will cover key takeaways from INBOUND 2018]
Along with the keynotes, the days were filled with talks and sessions—more than a whopping 300 to choose from! You could listen in on one of the Spotlight speakers like, Anjali Sud of Vimeo, or Mo Gawdat, former Chief Business Officer of X (previously known as Google X). Or step in to an, 'Ask me anything' session, where you could interact with individuals who are leaders in their industry and ask them questions.

Key figures from HubSpot also held sessions over the four days covering a variety of topics related to marketing and customer growth. Talks were also given by nearly 250 breakout speakers who ranged from fields as diverse as fashion, media, technology, medicine and sports. Google, Amazon, LinkedIn, Facebook were just some of the many big names that had speakers at INBOUND 2018 to share their learning. There were also CEOs such as Tobi Lütke of Shopify and Larry Kim of MobileMonkey presenting.

Of course there was also the product announcements and a special day just for HubSpot partners. Here you could learn more about Inbound Marketing and interact with the key people from HubSpot while networking with other partners. One of the great things about INBOUND this year was the INBOUND&, a new program that hosted parties and creative events. This year they had a special lounge set up by IMPACT (HubSpot partner and Inbound marketing agency), and Vidyard (an online video platform for business). Here experts from HubSpot, Vidyard and IMPACT were available to take a look at attendees websites, see if they were using HubSpot to its maximum potential, and to show them how to use HubSpot with Video to bring in the customers.

As you have read so far, a lot of knowledge and experience was shared during the event. But in between all that there was also plenty of fun. There were meet-and-greets, giveaways, book signings, food trucks and fun photo-booths. If, in between all the session, the attendees needed to de-stress and unwind they could head to the INBOUND and ASICS studio fitness center. There they could take a quick HIIT class, consult with a trainer, or relax with some yoga and meditation. INBOUND 2018 was the perfect blend of festival, talk and conference-- a place where the mind could expand and grow. Expectations are high and we cannot wait to see how they surpass it at INBOUND 2019.
Topics: Inbound18