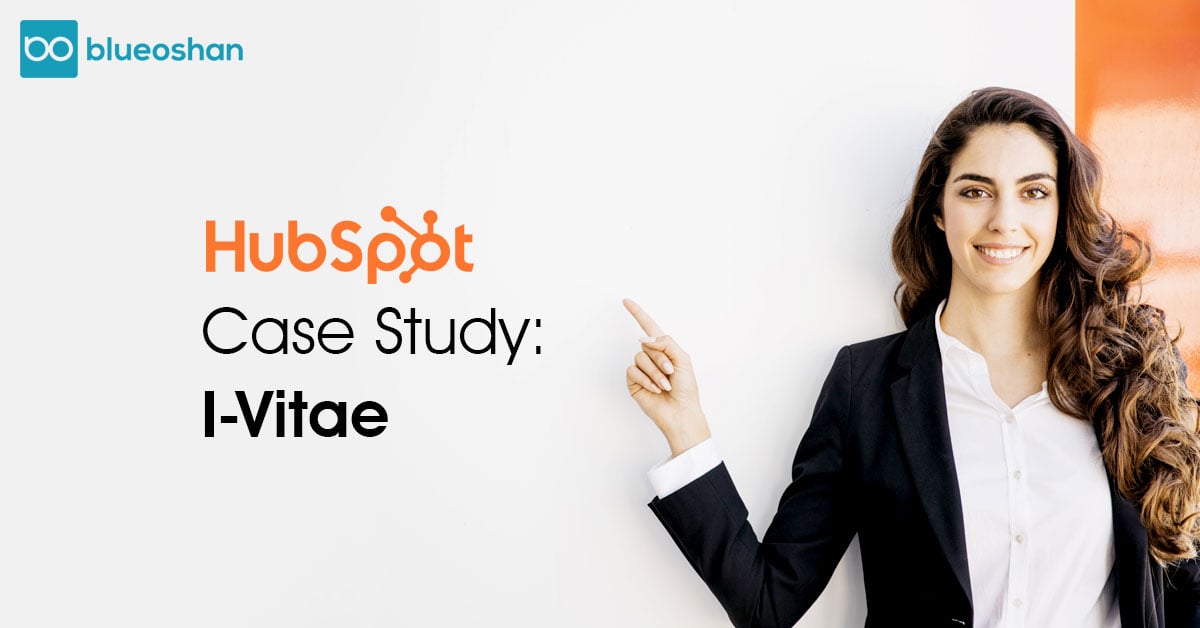 I-Vitae's story is that of a startup in women's fertility solutions that needed to change its business model from B2B to B2C. Founded in Italy in 2014, I-Vitae initially sold its solutions to reproductive clinics. In 2016, I-Vitae decided to focus on B2C and that's where HubSpot came in. In about 4 months, the HubSpot software suite managed to increase their leads by 34X, increase their organic traffic by 300% to their blogs, and their website traffic by 250%. Their emails now had an open rate of 62%! So in today's blog post, we thought it would be a good idea to understand how startups like I-Vitae can use HubSpot to improve their leads, traffic and business growth.
Want to read more on marketing techniques for the B2B world according to eMarketer?
We've got just the EBook for you!

Co-founder and CEO of I-Vitae, Alessandro Scozzesi had already read HubSpot blog posts by Dharmesh Shah and was looking at the inbound methodology quite seriously. Alessandro said, "The HubSpot software had everything we needed. We did look at other platforms, but the difference with HubSpot was the human factor. It offered customer support that was second to none, which is critical when you are taking on technology that requires customization and ongoing support." Selling directly to women, became Alessandro's primary goal, so he was interested in changing his entire marketing approach.
Taking advantage of HubSpot's growth stack that employs the HubSpot CRM, Marketing and Sales pillars, I-Vitae revamped their entire website into a lead generating machine. Using the Calls-to-Action feature by HubSpot, they were able to encourage visitors to leave their contact details and fill questionnaires. Alessandro said, "First, we put our entire site on the HubSpot COS, and then we set up a complete conversion funnel for our visitors. We have a Call-to-Action (CTA) on our homepage that encourages visitors to fill out a questionnaire and leave key details, such as an email address and a phone number. We've been able to run several A/B testing comparing parallel funnels and finally chose the one was performing at best."
A/B testing is a Conversion Rate Optimization (CRO) test where you compare two pieces of marketing content and see how they perform alongside each other. By showing two versions of content to a predetermined percentage of users, you'll be able to determine which approach is best. I-Vitae used Smaart Calls-to-Action, Smart Forms, and A/B tests to customize what the user experience should be on their website.
The future is Content Marketing
I-Vitae used the HubSpot CRM to build a contact database that the sales team used while trying to convert leads. Since the HubSpot Growth Stack integrates the CRM with the Sales software, it's very easy for startups like I-Vitae to have the right conversations with their leads. Other HubSpot features like Meetings was used extensively by I-Vitae, to book meetings which replace traditional email conversations. I-Vitae is now going to focus and invest in their Content Marketing. They've even hired a journalist to create articles around women's fertility to target their userbase. Alessandro personally recommends HubSpot's Growth Stack to startups which are urgently trying to expand and scale.
Topics: Hubspot, Content Marketing