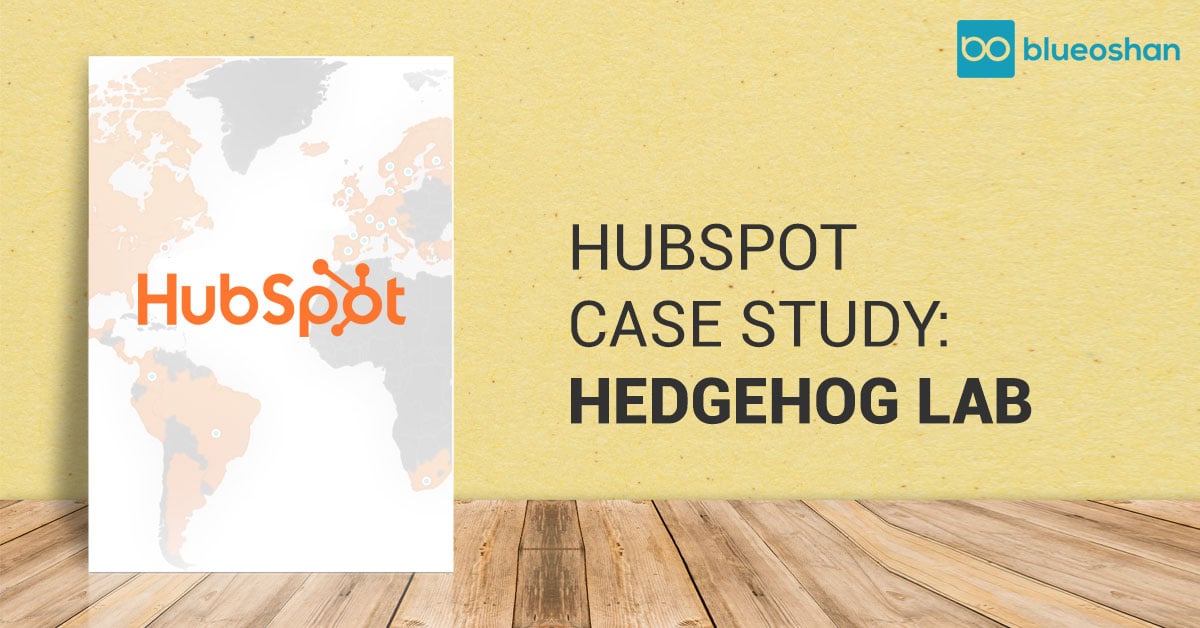 Who is hedgehog lab?
hedgehog lab is a technology consulting firm based out of the United Kingdom and Ireland. They are in the Business Services industry and develop digital products for smartphones, tablets, wearables, connected devices, virtual reality and connected vehicles. Their clients include Fortune 500 companies and they currently have six offices across three continents. Some of their notable clients include News International, Channel 4, Financial Times, Booths, Akzo Nobel, B&M and Mitsubishi.
Growing from scratch
CEO and co-founder Sarat Pediredla said, "The way we were doing marketing was very localised. We basically listed ourselves in various product directories and with agencies, which confined our reach. In terms of content, we had lots of point solutions – besides Google Analytics, we used plugins for our WordPress blog, a programme to create landing pages. However, they didn't integrate well and it was difficult to create cohesive, results-driven campaigns."
We provide customized digital marketing solutions across industries and audience pools…

Sarat and his team were aiming to be industry thought leaders. It was essential that the right people found their content and consumed it. They had initially used Pardot for their marketing automation needs but in 2014, hedgehog lab signed up with HubSpot, and never looked back.
The journey so far
Some of the HubSpot tools that hedgehog lab were Social Inbox, Calls-to-Action and Forms. Social Inbox was used to drive traffic to its regularly updated blog and its repository of whitepapers, reports and case studies. Through CTA and Forms, they were able to develop profiles on their leads and curate their content and sales funnel accordingly. They took advantage of the HubSpot Academy for resources on HubSpot's many features as well as the fantastic customer support. With an umbrella of support from HubSpot and highly intuitive and easy to learn tools, hedgehog lab was equipped with the right tools to grow.
It was finally time for hedgehog lab to align their marketing and sales departments. Having tested the waters with HubSpot Marketing, Sarat researched HubSpot CRM. Sarat and his head of sales felt that the only way to move forward was to switch to the HubSpot Growth Stack. They had been doing inbound and outbound sales, but they felt that it would be another three or four years before they actually saw returns. After adopting HubSpot Sales, they completely revamped the way their sales team approached their challenges. The results they've had are incredible! Website traffic has increased by 300%, while leads have increased by 500%! Their whitepaper gets download rates of up to 25%, something they had not seen before. Before signing on with HubSpot, they were a six-figure revenue company. However, in 2016, their revenue grew by 160% and in 2017, they grew that by 60%!