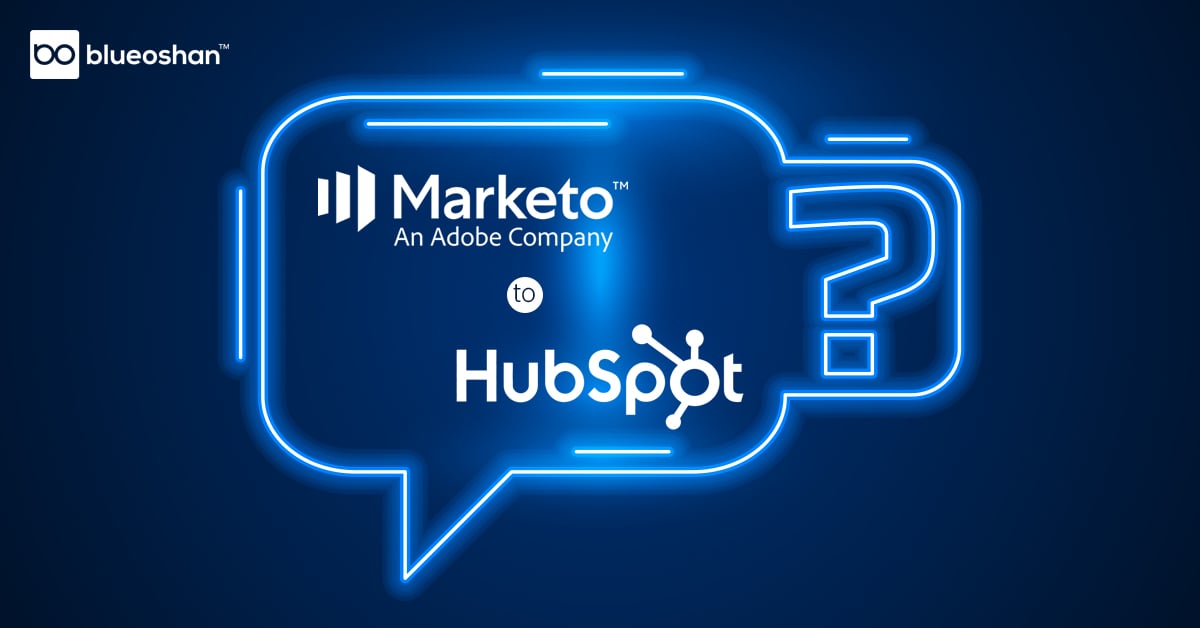 Are you approaching your contract renewal with Marketo and considering migrating to other Marketing Automation platforms? This blog would help you weigh the benefits of migrating to HubSpot and tell you how to migrate.
While both platforms (Marketo and HubSpot) are industry leaders in marketing automation software and share commonalities, they also have distinctive features that make them stand apart.
Here are a few reasons why you may benefit by moving from Marketo to HubSpot:
All-in-one Inbound Marketing machine
The Marketo's system comprises five modules which are lead management, email marketing, consumer marketing, customer base marketing and mobile marketing. These modules can be bought individually or together as an integrated platform and these modules are priced differently for three tiers (Pro, Elite and Enterprise) according to the scalability requirements of the company.
Whereas, HubSpot presents all its capabilities in a unified system with customer service, CRM and sales applications given as free add-ons. This makes HubSpot an all-in-one inbound marketing machine that facilitates a seamless integration of all your marketing, sales and CRM needs through the Marketing Hub. Further HubSpot provides a range of pre-built integrations with a collection of in-vogue business applications that satisfies all your customisation requirements. The Marketing Hub is priced in different tiers such as Free, Starter, Professional and Enterprise.
This highlights the primary distinction between Marketo which primarily is seen as a facilitator for lead nurturing while HubSpot is your complete inbound marketing solution. HubSpot helps you manage the complete lifecycle of your contacts with its integrated hubs of Marketing, sales and service, HubSpot MA allows you to do anything from building your website to nurturing and closing leads.
User Friendly
While Marketo really ups its ante with its advanced analytics, predictive modelling and email workflows, it is perhaps best suited for large enterprises with complicated and customised requirements and rightly so. This further requires that your company recruits a dedicated Marketing Automation specialist who would appreciate and put to effective use the range of in depth features that Marketo offers.
On the other hand, if you are looking for ease of use and ability to access a whole range of marketing features with minimal technical knowledge, then HubSpot should be your go to marketing automation software. HubSpot scores over Marketo with its intuitive HubSpot's tools that come with a step by step user guide that allows even a non-technical person to work on it very easily. And with useful updates made to HubSpot's analytics, custom report and workflow tools, the entire platform has become even more impactful and user friendly.
Ready fit for any Company
HubSpot is not only robust but is also flexible and scalable which makes it a ready fit to meet a variety of business requirements of any company irrespective of its business size or type. It is a ready fit because it helps sales and marketing to work synchronously, and while it seamlessly integrates with other CRMs, it comes with its own in-built CRM which is unique to HubSpot while Marketo does not have its own CRM.
Analytics
With its intuitive navigations, user-friendly dashboards and a closed-loop integration with your CRM, sales and service hubs, HubSpot with its deep analytics tools can offer powerful insights from your data on customers, content, engagement and marketing deliverables. HubSpot allows you to track campaigns, pull reports, build marketing strategies for multiple channels. So, HubSpot is not just email automation, it allows event-based triggers, A/B testing and lead nurturing. While monitoring and analysing your web traffic it effectively helps you track and manage your social media campaigns.
To summarize, HubSpot could be your one stop solution that helps you to create, manage and optimize content across all your reports, blogs, customer databases, emails and website.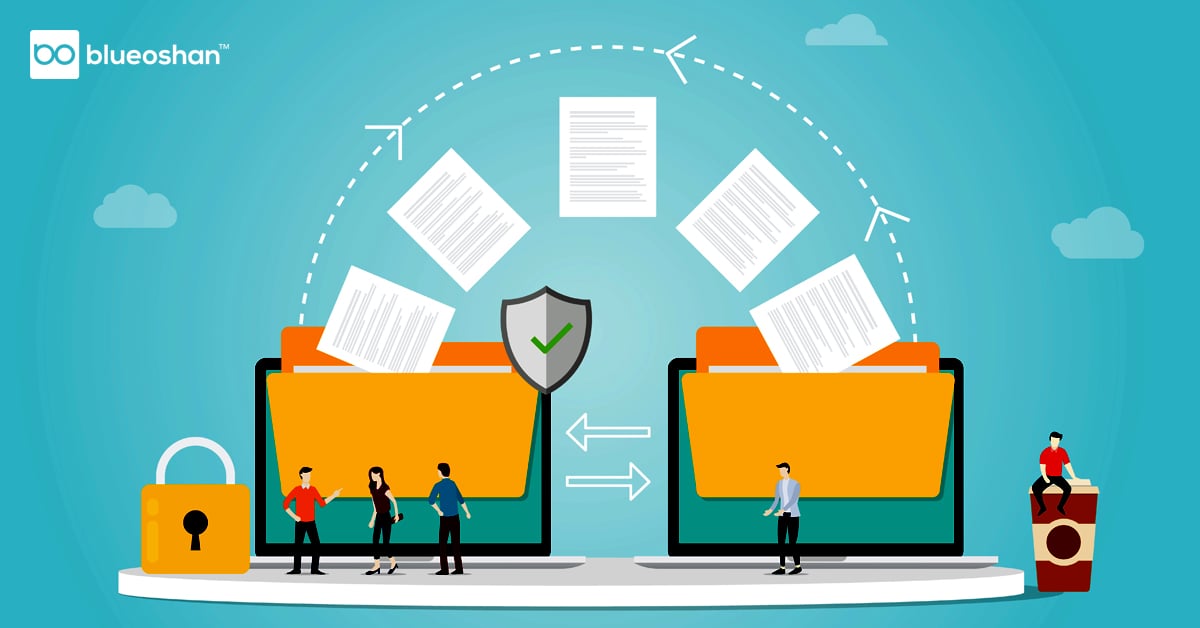 Now that you are aware of the benefits of HubSpot, this is how you could go about migrating from Marketo to HubSpot:
If your migration involves a simple data transfer it could be easy, but if it involves complex workflows and programs, your best bet would be to avail the services of a HubSpot consultant either from HubSpot or any of its partner agencies like us BlueOshan.
At BlueOshan, our expert migration team is here to handhold you through the process of HubSpot migration from Marketo, and this is how we help you:
Before you begin your migration, we ensure that you export and save all your data from Marketo.

We do a thorough audit of your data on Marketo for a concise understanding of your current sales and marketing processes

We undertake data clean up and enrichment with your inputs, no better time to do it than now during migration.

We help define fields and properties, create custom properties, add contacts to lists to facilitate seamless data migration without any data loss.

We work on post migration set ups that help seamless workflow conversions, help set up email templates, ensure consistency between the marketing lists of Marketo and HubSpot.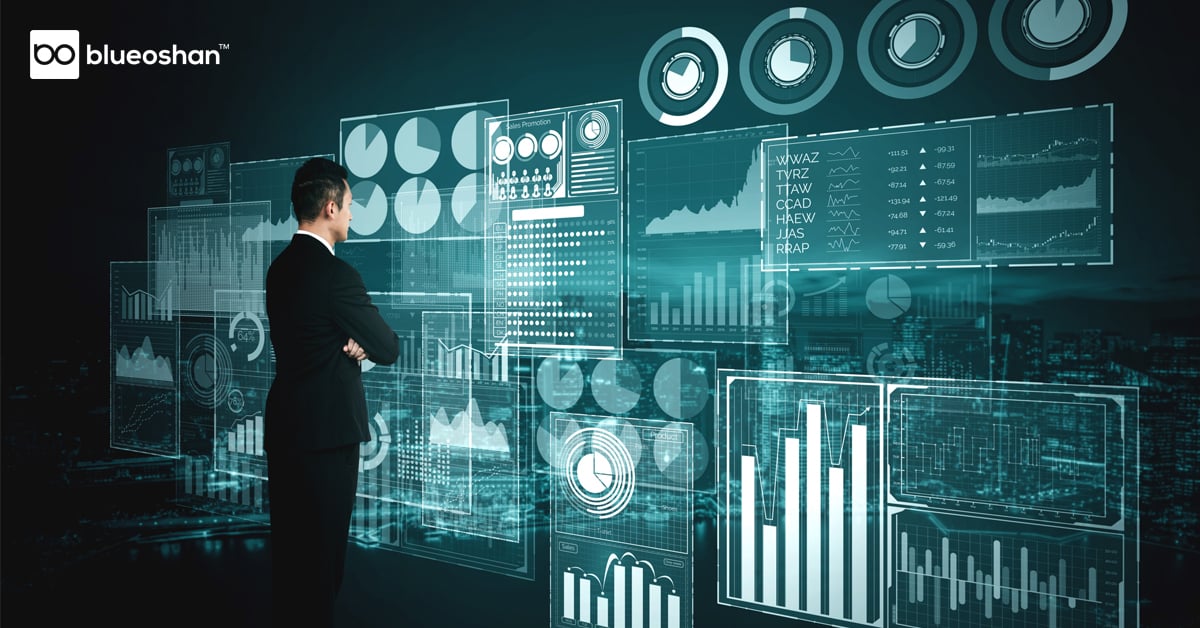 We help onboarding you on the newly set up HubSpot marketing automation software, provide customised training to your marketing team and provide ongoing support to iron out any teething troubles in the initial days.
So, if you have made up your mind to migrate to HubSpot from Marketo our expert migration team looks forward to facilitating your migration needs. Go ahead to take advantage of the super-efficient HubSpot marketing automation suite. We are just a call away.
Topics: Hubspot Migration