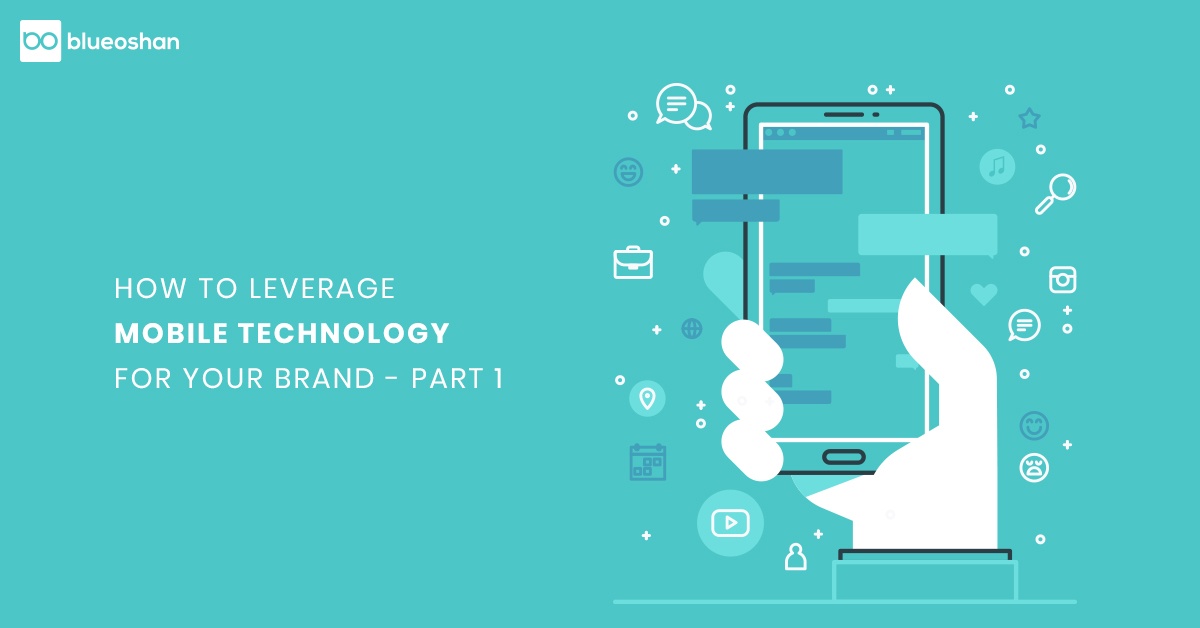 Mobile devices have become an extension of us. It is rare to find a person who doesn't have a smart phone. Everywhere you go, you find people on their phones—they might be watching a video, checking their social media pages, shopping or maybe even, answering an email. The number of mobile phone users in the world is expected to cross the 5 billion mark by 2019, with India making up for over 1 billion of the users (source: Statista). With such a vast reach, it only makes sense for your business to leverage mobile technology when it comes to marketing and advertising.
We tell you a few ways you can make mobile technology a part of your marketing strategy:
OPTIMISE FOR MOBILE
Make your business, mobile friendly in every way. Think about it, we spend most of our time on the Internet via mobile devices. There is a strong possibility that you are even reading this blog post on your smart phone. Most emails are opened on mobile devices, so if your business is not optimising them for mobile, these mails are not getting opened or are being forgotten and you are losing opportunities. To make them readable, make sure file sizes are smaller so downloads are quicker, also resize images so that they can be viewed clearly on a smaller screen. At the same time, make the buttons and links larger making them easier to click on.
Speak to experienced digital marketers to know what strategies will suit your business's needs best.
The same goes for your company's website, it has to be designed so that it can account for different screen sizes and download speeds. This way a person accessing it from a tablet or smart phone gets the most out of the website. Some businesses also invest in a mobile app, to constantly engage with customers. But this is an expensive product and not necessary for every business. If you want to develop one for your company, it should fit into your marketing strategy and guarantee returns on investment.
OPTIMISE WITH GOOGLE
Most searches on search engines take place via mobile devices. So, Google has moved to mobile-first indexing, where it will, 'eventually, primarily use the mobile version of a site's content to rank pages from that site, to understand structured data, and to show snippets from those pages in our results,'(source: Google). This means you need make sure your website, which ranks well on search engines, is also optimised for mobile devices.
Google also has Accelerated Mobile Pages (AMPs), which is something you should take advantage of. With this you can create mobile-optimised content that will be loaded on all devices faster. AMP-powered webpages already show up in mobile search results on Google, and show good-rankings. Even AdWords can be optimised for mobile. This can be done by making specific ads, which will be viewed on mobile devices, using shorter keywords, mobile-friendly callouts, and call extensions.
In Part 2 of this piece, we will learn more about how you can use mobile technology to better market your company.
Topics: Mobile Marketing