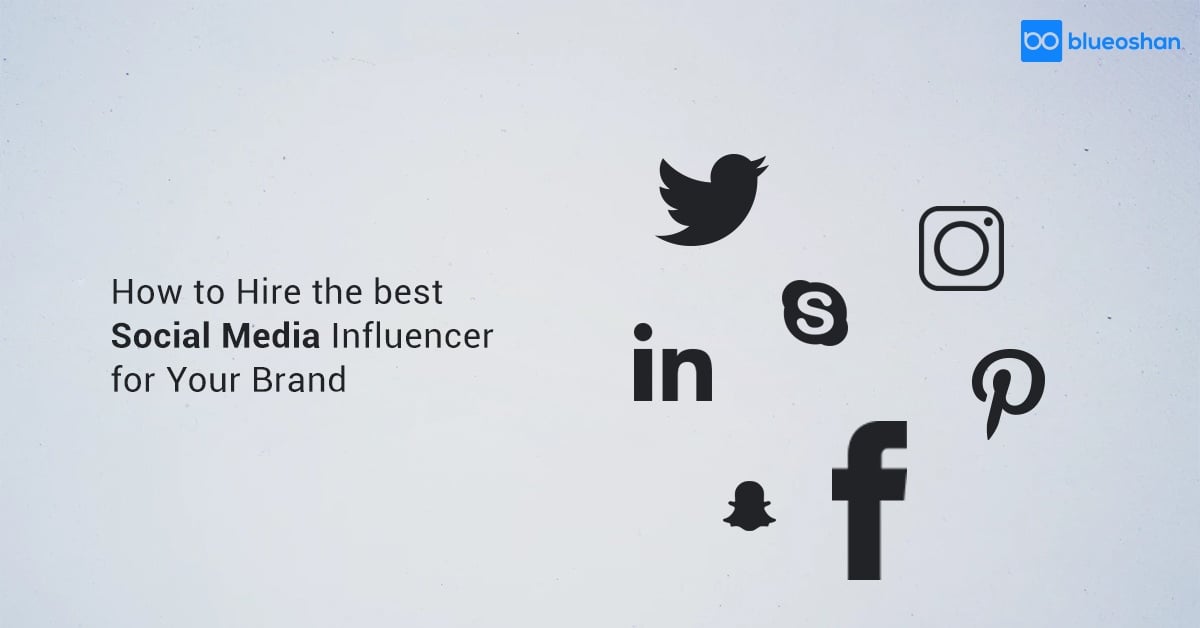 Once you've started your business, and you're looking to expand into social media marketing, you might come across a word called "influencer". What are influencers? Influencers are people or brands that have a lot of sway on social media platforms like Instagram and YouTube for example. They tend to have loyal fan followings which you can engage with to improve your brand or to get a buzz going around that you exist. Influencers come with different rates that can be negotiated with their talent agencies or with them directly.
Get your Social Media presence audited
Why Social Media Influencers?
Influencers give a lot of credibility to a brand, and a good influencer can drive a lot of traffic and business to your company. But before you do hire an influencer, ensure that you have an influencer marketing campaign in place. And it's not always about just pure numbers. The influencer must be actually influential and should either be in a similar market as your business or in tune with your company's messaging. Social media influencers can be expensive at times, so it's important to keep a track of your ROI. Typically if it's just an awareness campaign, smaller influencers are not a bad idea, but if you have the budget to go full throttle, then established influencers might be able to boost your social media reach.
Which platform do I choose?
This is a common question for businesses who are trying to kick-start their social media reach. Currently, in India, Instagram is probably the best place to find good influencers, but that doesn't mean you should switch over to that platform completely. If you already have an existing Facebook page that's doing really well, then it might make little to no sense to hire an influencer for a different platform like Instagram. It's imperative that your social media presence aligns with your influencers social media presence. It's easy to gain followers and fans within the same platform as your influencer, cross-platform pollination is a lot harder owing to the fact that many of these platforms don't play with each other well. To answer the question, choose the platform that suits your business and social media marketing strategy. If you want to venture into a new platform, we would recommend first building an organic base before you hire influencers. Influencers would essentially make "hero content", which is expensive to produce but yields good returns. But before you do move into hero content, it's important to have enough "hub content" on the page.
Topics: Social Media Marketing, Influencer Marketing