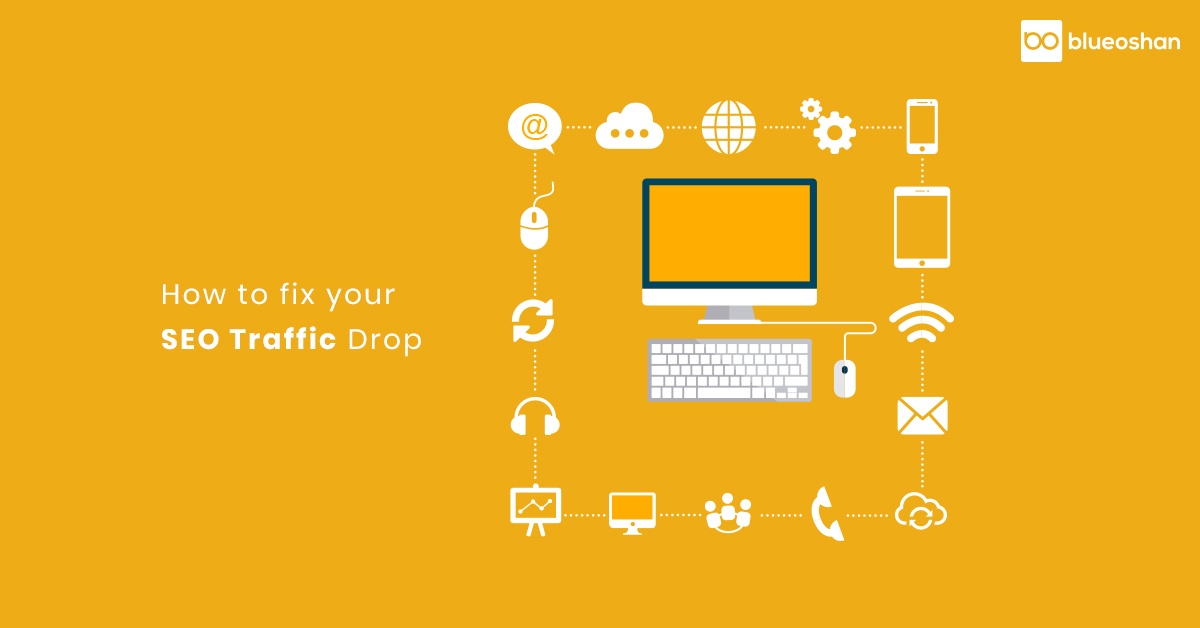 If you're reading this, you're probably wondering why your SEO traffic has dropped. But don't panic, we are going to go over a few easy steps to pinpoint why your traffic has dropped and how to deal with it. It's normal for all SEOs to investigate an organic traffic drop. Most of the time it's because the data that's pointing to the traffic drop is a little flawed. We are going to assume that the data is alright, but if you'd like to still cross-check the data, you could plot your weekly traffic for 1 year and calculate the standard deviation to figure out if there's been a drop in weekly traffic.
1. Maybe it's a Google algorithm update
If there was an algorithm update, there's a possibility your traffic will get affected. You can check MozCast and Search Engine Land for the latest Google algorithm update discussions. Generally, there's a huge discussion across webmaster forums when an update wrecks traffic for a lot of websites. But this is probably the least likely event. It doesn't hurt to check anyway.
Need some help with your website SEO?
2. Did a segment of the website get affected?
Sometimes only a segment of the website gets affected. This could be either the mobile, desktop or tablet versions of the website. Or it may be the page type like the product page, category page, blog post, homepage etc. Once you've identified which segment is getting affected by the traffic drop it's easier to fix the problem.
3. Are you being penalized by Google?
Also quite an unlikely possibility but very easy to check. Go to your Search Console and look for any messages related to penalties. Also, search for your brand name on Google. If it's not showing up then you might be penalized.
4. Due to a major site change?
Any major site change can really affect your SEO traffic. So whether it was migrating your website to a different framework, updating your title tags, or removing the navigation menu, major site changes are generally known to impact SEO traffic.
5. Your backlinks have suddenly gone inactive
If you've suddenly lost a ton of your backlinks or they're no longer accessible for some reason, this will definitely affect your SEO traffic. You can use Ahrefs to figure out of you've lost backlinks as it offers reports for lost backlinks and referring domains. You'll learn why you have lost these links.
Topics: SEO