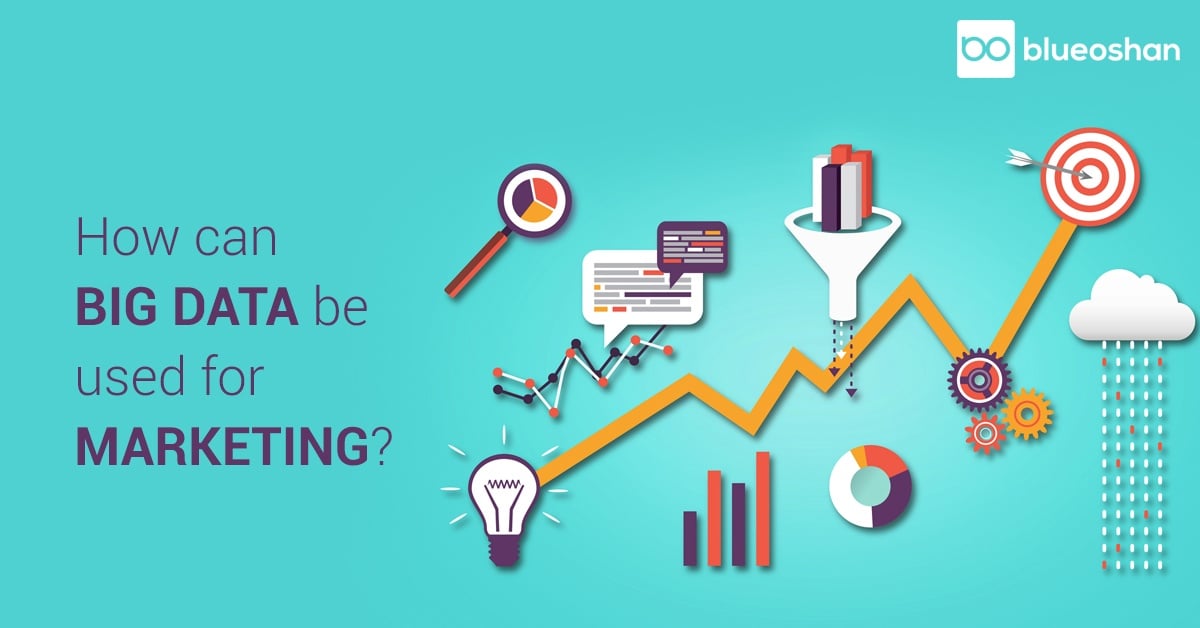 In a post earlier this week, we covered "What is Big Data?" and the three dimensions of big data, i.e. volume, velocity, and variety. What we must understand next is the potential of big data, the kind of insights that we can get from analysis, and what it means for businesses.
Big data is being used in several industries like banking, education, government, healthcare, retail etc. Applying big data can be very beneficial to businesses, regardless of the industry. For example, in the case of the manufacturing industry, big data insights can minimize wastage and maximize outputs, while using big data in retail, allows you to determine the best way to market to your customers and develop your relationship with them.
We are essentially talking about data-driven marketing strategies, that is marketing campaigns based on big data insights and analysis. The data is collected through customer interactions or engagements and is then organized and analyzed to improve the customer experience. When you personalize a customer experience you're more likely to develop loyal relationships which could lead to new business. So let's discuss a couple of ways we can use big data-driven marketing to improve a modern business strategy.
Learn more about how Big Data can benefit your company's marketing requirements and help improve your sales numbers.
1. Retargeting Customers
Retargeting is an important part of data-driven marketing. Retargeting means using data-driven advertising to target a potential customer to remind them of what they were looking at on your website. Retargeted ads are used everywhere from websites to social media platforms to even e-commerce websites. For example: an ad serves to remind a customer that an item is still in their cart and needs to be purchased. Using big data insights, you can even suggest products that can be bundled with the original purchase for the customer.
2. Data Driven Advertising
Using marketing automation solutions, marketers can create hyper-targeted smart ads that will boost retention, reach and ROI. Using big data insights, you can actually figure out your buyer personas and target your ads specifically to them. These ads would be far more effective than traditional advertising. Social media platforms, like Facebook, will give you enough information about your customers for you to figure out how to approach them.
3. Data-Driven Email Marketing
Email marketing is an important part of inbound marketing. Software suites like HubSpot give you a lot of tools and features to conduct advance email marketing campaigns that are fully customizable. With big data insights, marketers can create email marketing plans that are highly personalized and far more likely to work. Data-driven email marketing can enhance your content delivery process and in turn, build long-lasting relationships with your customers.
There is a large scope for using big data in marketing. Building a marketing tech stack will help you process different varieties of data and help you understand your customers better. In future blog posts, we will try to take the example of companies like Ubisoft that have used big data to market to create a robust marketing campaign on Facebook.
Topics: Big Data