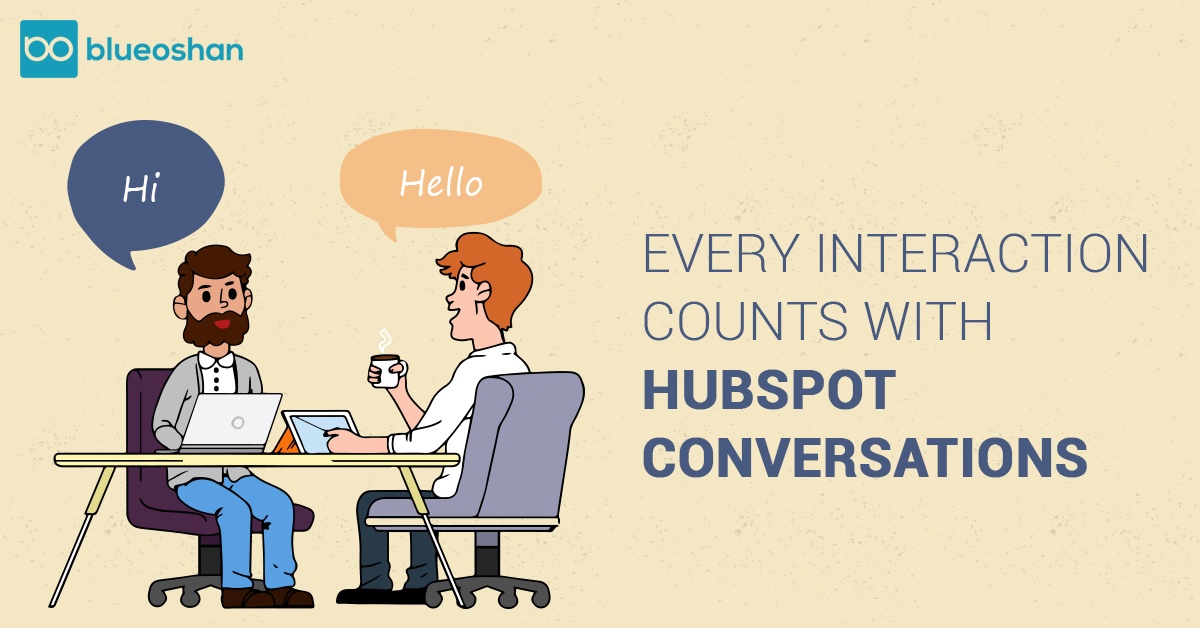 About a month before INBOUND 2018, HubSpot announced the launch of HubSpot Conversations, a new tool that comes as a part of HubSpot CRM. And by making both the CRM and Conversations free, HubSpot, is making their products accessible to more customers– even start-ups and small businesses on a budget–and allowing them to harness state-of-the-art technology to grow their brands.
So, what does HubSpot Conversation consist of and how can it help your business? It is basically a tool that can help build stronger relationships with customers and prospects. And it is conducive to one-on-one communication. This is achieved through the following features– live chat, bots, team email and a unified inbox.
Let's take a deeper look at the features. People want information and answers to questions quickly. With live chat, you can connect in real time with a customer who has a doubt, or a lead who has a query. They can be directed to the right resources immediately (a customer representative in the former case, and a salesperson in the latter). This live chat can take place via Slack, the HubSpot mobile app or even within the Conversation Inbox.
Streamline your business's marketing automation process to be more time and money efficient, with our help.
Speaking of Conversation Inbox, this is a collaborative inbox where all interactions with customers and visitors are saved. Live chat conversations, email threads etc are all stored in a central location. From there, team members from marketing, sales and customer service can access the information and use it to follow-up on a client or even for lead conversion. This is a very useful resource to have.
Not only is it an efficient tool, HubSpot Conversation can also make your workload lighter. This is where the bots come in. With the chatbot builder you can create bots to help you with a variety of tasks. Are customers sending in similar support questions? Have a bot provide the answer. Do you need someone to book meetings? Assign a bot to handle it! This way your team can concentrate on more important jobs. You can even customise the bot to match your brand's tone–think of it as an extension of your team.
An important benefit of HubSpot Conversation comes out of it being linked with HubSpot CRM. This partnership allows targeting and lead routing to work flawlessly, and connects the right people at the correct time.You see, the valuable client insight you get from CRM will drive the interactions that happen via HubSpot Conversations. This way you are able to service your customers better and keep them happy.
HubSpot Conversations comes as part of HubSpot CRM and all other products like Marketing Hub, Sales Hub and Service Hub. To learn more about how you can incorporate this product in your business, get in touch with one of our experts.
Topics: Hubspot, Inbound18, Hubspot Conversations