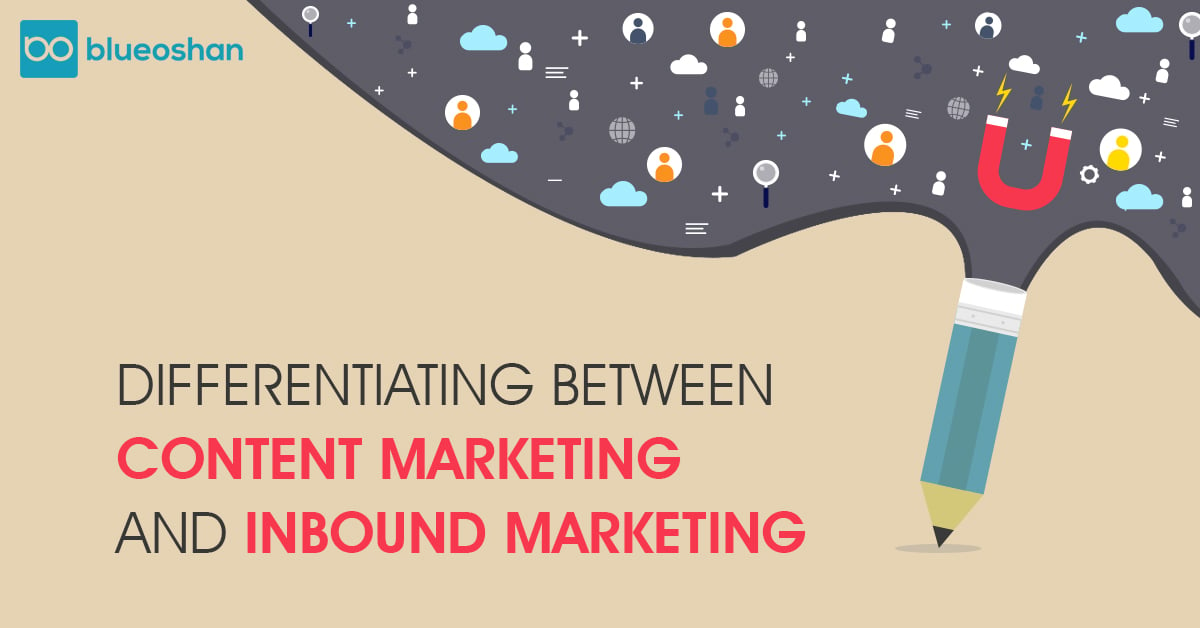 You wouldn't be the only one to confuse content marketing and inbound marketing. The conversation surrounding the difference between the two has generated a lot of debate. A couple of years ago, HubSpot (the pioneers of Inbound Marketing) published a great piece on the difference between the two a few years ago. They surveyed marketing and survey professionals, HubSpot customers, non-customers, and folks on social media asking them about the relationship between content marketing and inbound marketing. While you can read more about it here, most experts agreed that content marketing is a subset of inbound marketing.
So, what exactly does that mean? It means the two terms aren't interchangeable, as some think. Inbound marketing uses a whole bunch of tools, strategies and technologies to attract visitors to a website, engage with them and convert them into customers. One of the many tactics used to achieve this is content marketing. In content marketing, informative and engaging content is created to bring in traffic, convert leads into buyers and later to keep customers engaged. This content isn't just the information on your website, it extends to whitepapers, eBooks, videos, social media updates etc.
Have experts plan your content marketing strategy which weaves into all your inbound marketing efforts.

We can all agree that content marketing is extremely important. But, it only works to its maximum potential when it is used as part of the inbound process. You can create great content, but it has no value if it doesn't have context or target the right audience. This is where inbound marketing comes in. With the inbound marketing process, research takes place with regards to the brand and competitors; goals are set, buyer personas created, keyword selection done, landing pages set up etc. And with all this valuable information in hand relevant content can be created. The content can then be published and shared on social media accounts.
Personalised content is another important aspect of inbound marketing. As the audience gets segmented, the right content has to be sent to the right section. At every stage of the buyer's journey, the relevant content has to be shared to keep them interested. It also helps to tailor the content to the recipient's title, interests, among others. Here again, inbound marketing and content marketing come together to facilitate this. As you have read so far, content gets optimized when used as part of the inbound process. Content marketing is a part of the inbound marketing practice and a good marketer will use it alongside other inbound processes to deliver a successful marketing strategy.
Topics: Inbound Marketing, Content Marketing