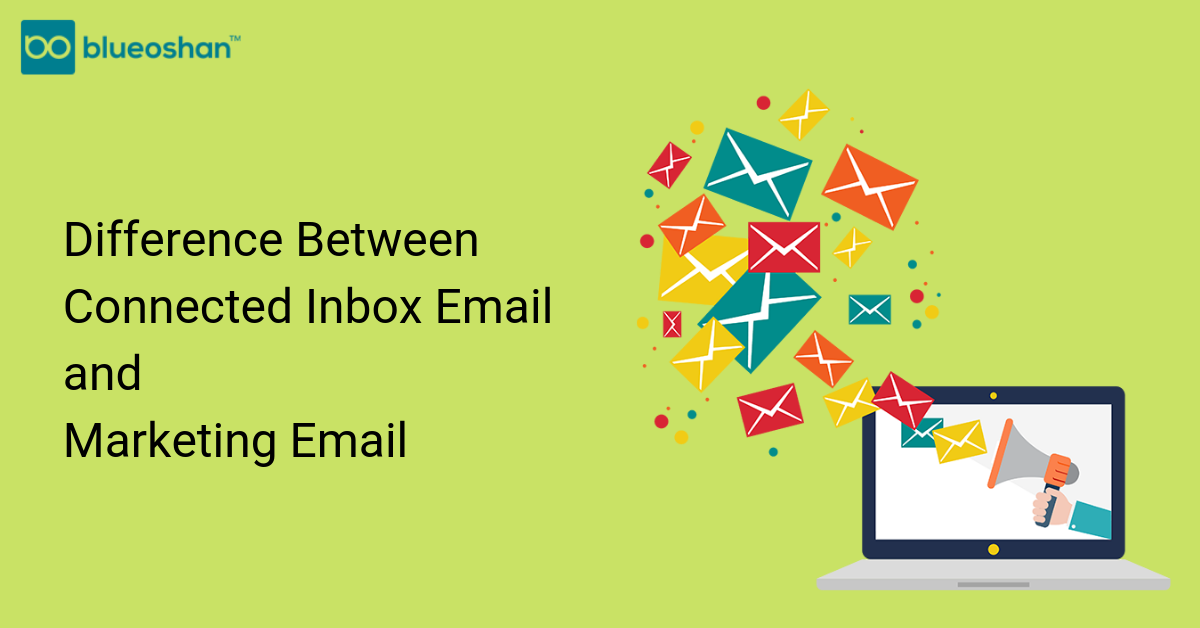 The HubSpot platform provides two methods to communicate via email - one through a connected inbox, two through the Marketing Email tool.
Connected Inbox
A connected inbox email is a one-to-one communication between sender and recipient.
When you connect your inbox to HubSpot, you can draft personal email communication inside the platform, and the message will be passed by HubSpot to your inbox provider. Communications sent through a connected inbox can be logged in the CRM.
Connected inbox is the best way to reach out to contacts who have not provided you with permission to be included in your marketing communications. These types of emails may be used for sales outreach.
Marketing Email
An email sent through Marketing Email tool in HubSpot is a one-to-many communication sent from one contact. Marketing emails travel through HubSpot's shared network for delivery.
In HubSpot, a marketing email can only be sent to contacts who have given direct permission to be included in your marketing list. Depending on where your contacts reside, you may also need to take extra precautions when it comes to email compliance standards as these will vary across global locations.
HubSpot's double opt-in feature can help in such situations, This allows contacts to confirm their subscription before they receive any marketing emails.
Note: A purchased or rented database is prohibited from use in HubSpot.
HubSpot's Email Marketing tool is a great way to reach out to individuals who have opted in.
When sending a marketing email, be sure to protect your brand's sender reputation by following email deliverability best practices. If you'd like to learn more about best practices for email deliverability, check out this article.
At BlueOshan, we have developed specific expertise in Email Deliverability. Click here to set up a time to talk to one of our senior consultants.
Topics: Email Deliverability