As time goes by, most of the CMS platforms that we have today make management of websites painful and complicated. Even small website changes require supervision from IT teams, implementation support from developers and the processes that drive website management curtail innovation.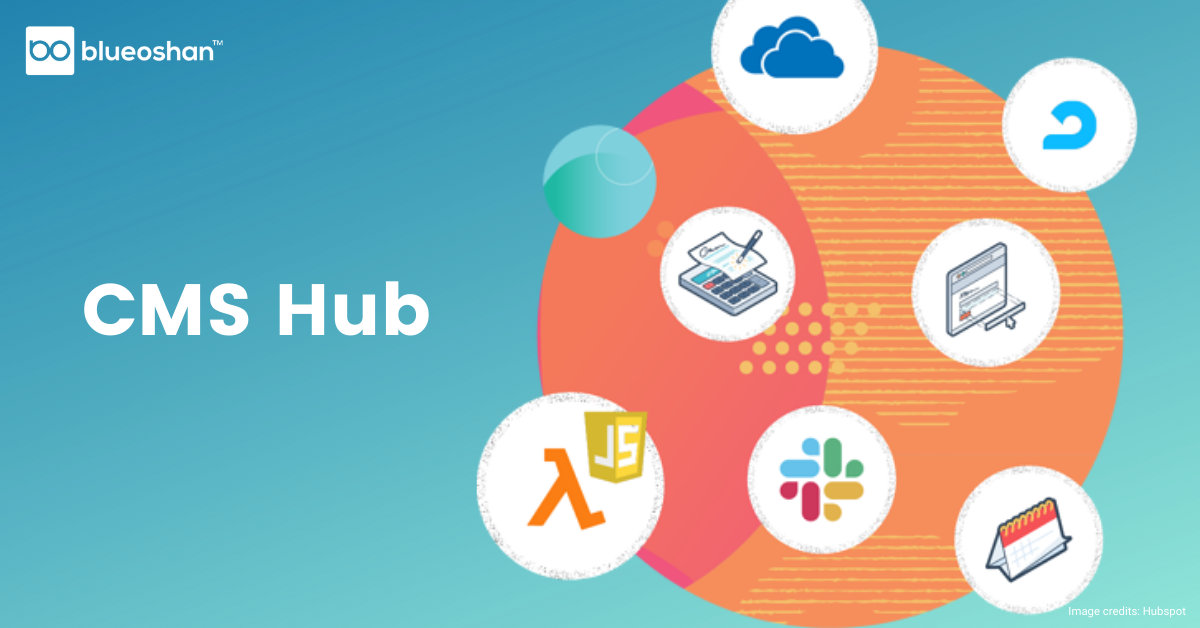 Given the context, HubSpot has done a commendable job with their new CMS Hub. Unlike usual content management systems that tend to become more hard to operate over time, with CMS Hub, growing businesses can now reap the benefits of working with a CMS that integrates with world class marketing, sales, service, and CRM tools which are part of HubSpot's 'all-on-one connected platform'
Angela DeFranco, director of product management at HubSpot says "CMS Hub offers it users a powerful system that removes unnecessary gatekeepers, democratizes the web management process, and makes it easy for them to execute their boldest ideas"
Let's get a sense of what the new CMS Hub has in store for you..
Flexible website themes enable developers to give site-wide editing freedom to marketers, robust security controls help IT teams ensure a safe browsing experience for visitors, and powerful partitioning features allow users to manage their online assets as they grow.
Check out CMS Hub's security right out of the box
CMS Hub joins the family of awesome Hubs viz. Marketing, Sales, Service, and the CRM. With CMS Hub, you can create remarkable experiences for your customers when they visit your website.

You do not have to worry about the speed, security, or reliability when you grow. CMS Hub is a SaaS product hosted on a worldwide CDN with a built-in firewall application and 24 by 7 threat monitoring. In essence it eliminates maintenance worries and lets you focus on improving your customer experience.

As a marketer, I am sure you like your freedom to do your stuff and have control of your core processes (in this instance your website). CMS Hub has ready-to-use website themes, multi-language support, and edit functions with drag-and-drop features.

You need not have knowledge of CSS and can freely make changes across the site and allow your developers, and designers to focus on their core areas of expertise.

What gets measured, gets done – so they say. With CMS Hub's contact attribution reports, SEO suggestions and A/B testing, you can monitor the performance of your site continuously and optimise it for outcomes (business metrics) that impact your business.

As a well-connected tool that tightly integrates with the family of Hubs viz. CRM, Sales, Marketing and Service, you can give your customers a uniform experience at every touchpoint and also get a centralised view of your customer interactions.

With the enterprise version of CMS hub,

1. You can control and govern who can see specific sections, webpages and reports

2. You can deliver for you visitors, a highly personalised experience using customer data, built using membership websites

3. Using your secure portal, you can manage campaign-specific micro-sites and report on multiple websites

"Power and ease-of-use", has been HubSpot's mantra for their new CMS Hub. Power comes from security, speed, and customer data. And, ease comes from inherent intuitiveness.
Figuratively speaking, your customers may want to communicate with you via twenty different channels and expect the same level of responsiveness every time. Most of you may agree that Website, the 'parent marketing channel' always gets the least attention because it can be quite painful to keep it happy, fresh and smiling unless there is a solution like CMS Hub that normal (non-developer / designer) people can use without getting stressed.
In our next post on CMS Hub, we will take a closer look at pricing and the following features.
Memberships

Serverless functions

Activity logs

Brand domains
At BlueOshan, we have been working with HubSpot CMS for a long time and our design and dev skills have grown with it. Be it your existing installation or a new one that you are planning, our CMS consultants will be happy to support you.

Topics: Hubspot CMS