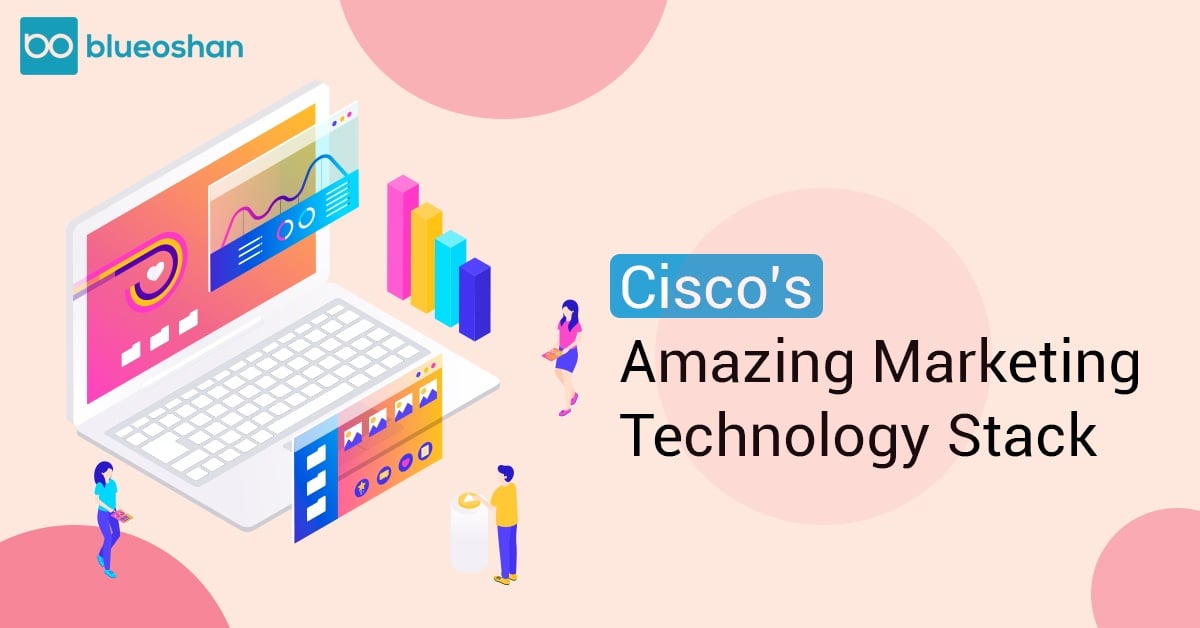 In 2017 and 2018, Cisco shared its marketing tech stack with the world at The Stackies, an annual MarTech awards competition. The point of The Stackies is to inform and share about the latest technologies that companies are using with marketing communities, hosted by the MarTech conference. The great thing about these awards is companies as big as Cisco and Microsoft take part to share their marketing stacks. Cisco has managed to bag both The Stackies in 2017 and 2018. We at BlueOshan would love to cover both these years separately in an effort to highlight what Cisco has changed between the years 2017 and 2018. For today's blog post we are going to dive into the 2017 stack developed and shared by Cisco: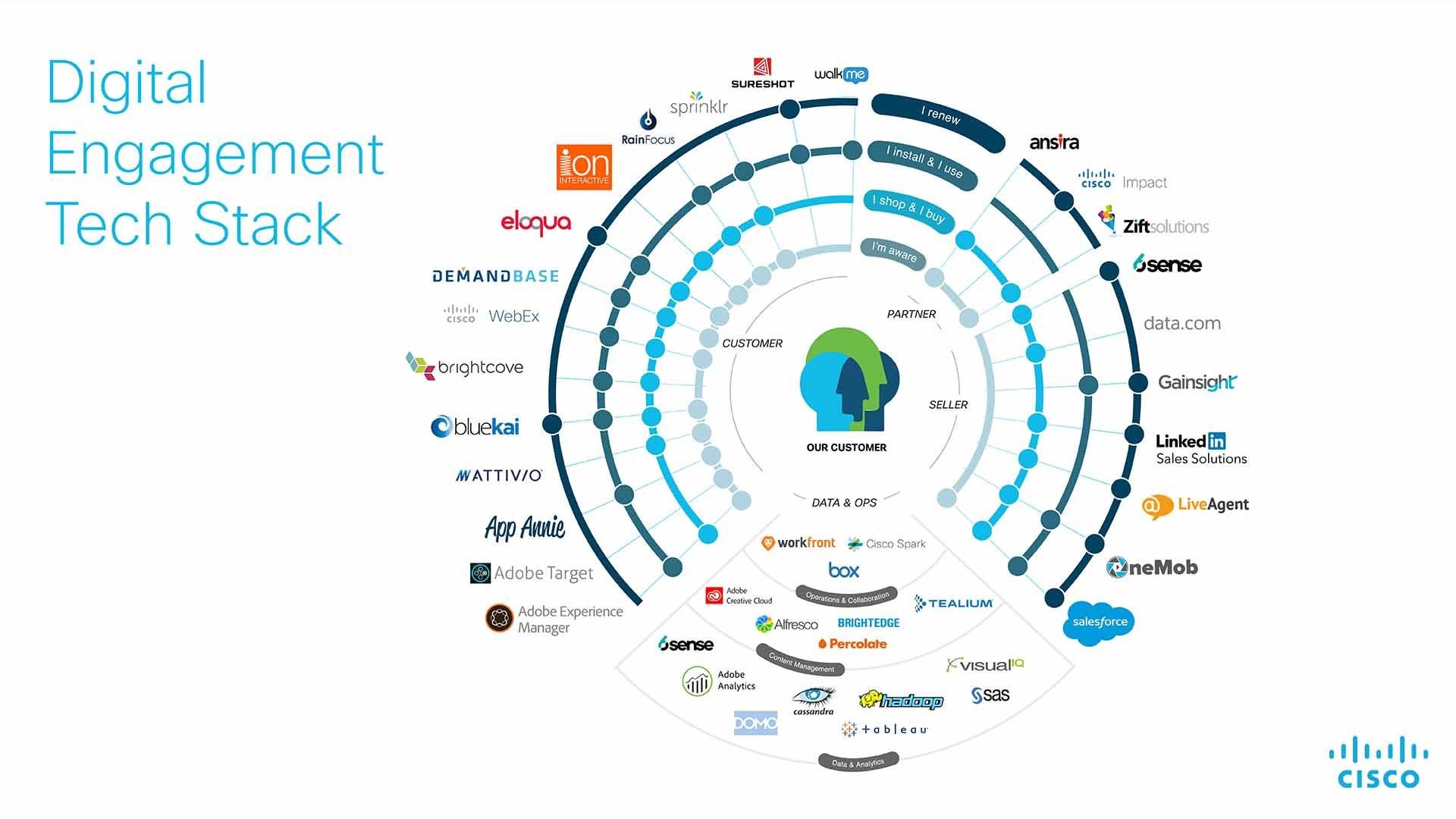 Make your business marketing process more efficient and productive with the right
marketing automation setup. Get in touch with the experts.
At the center of the infographic is "Our Customer". Like most companies, even Cisco has implemented their marketing stack with a focus on the customer journey. They then split up their technologies into 4 broad categories.
1. Customer
2. Partner
3. Seller
4. Data and Operations
These categories represent how the technologies interact with different types of customers. This means Cisco uses its marketing technology stack across multiple channel sales. The Data and Operations segment is for internal marketing operations like content delivery systems, content management and data analytics.
Cisco's marketing technology stack employs 39 unique marketing technology solutions. With a customer-focused MarTech stack, the customer journey is further divided into 4 stages:
1. I'm aware
2. I shop and buy
3. I install and use
4. I renew
Each stage of the customer journey has specific technologies, some technologies are part of multiple stages of the customer journey. One of the most interesting features of the Cisco MarTech stack is the fact that they use three major marketing cloud technologies offered by Adobe, Oracle and Salesforce. Not only that, Cisco uses its own proprietary marketing technologies - Cisco Webex and Cisco Impact - now known as SuccessHub, and Cisco Spark.

A lot of the technologies mentioned in Cisco's stack integrate well with each other, and that is key when building your MarTech stack. While picking marketing technology it is quite easy to figure out which platform integrates with others. Generally speaking, product vendors promote integrations. Cisco is also using big data platforms like Hadoop in their internal marketing operations. If you want to read more about big data and its role in marketing, do read our blog post here.
Topics: Marketing Technology Stack