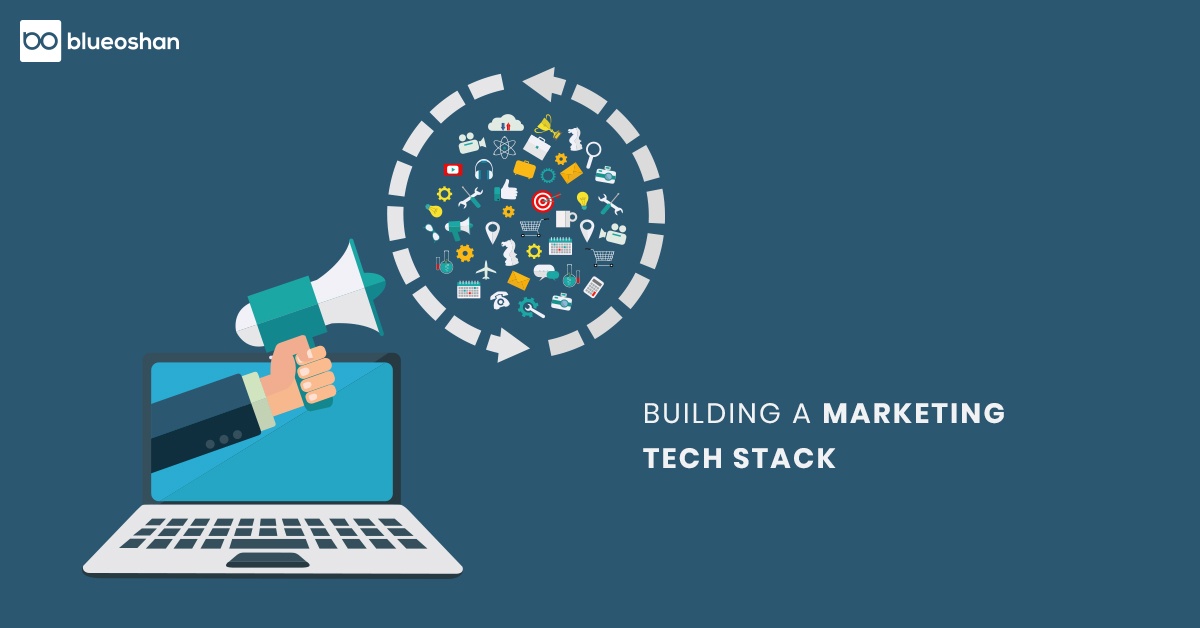 We live in a technology-driven world, and when it comes to marketing there is a whole host of marketing technology products available. To stay in the game and generate growth, technology has to be leveraged when it comes to sales and marketing. But, how do you choose the right mix of tools for your organisation? How do you build a marketing tech stack that supports and increases the efficiency and productivity of your business? We help you answer these questions.
Speak to our experts who can help with creating customised digital marketing strategies.
So, back to basics, the point of a marketing tech stack is for marketers to have access to and use certain tech products to improve marketing strategies, target more prospects and let less leads fall through the gaps. Products such as CRM, Analytical tools, social media tools, project planning tools, customer support tools, all fall under the marketing tech umbrella.
Two or more of these tools working and being used together makes a Marketing Tech Stack. At its core, the Stack needs CRM (such as Zoho CRM or Salesforce), a marketing automation platform (HubSpot) and analytical tool (eg: Google Analytics). You can choose the tools based on your needs and from various price ranges, as there are plenty of options out there. Say for example you choose HubSpot, you have native integrations and in-built analytics, which are supplied by Google,MOZ, SEMrush, and Rival IQ – you don't have to buy them separately or worry about integrating them. And if some new tool comes out, with a click of a button you can add it. So make sure you research the tool and all that it offers before buying.
Once you've got the core tools decided on, you have a plethora of other marketing tools to add to the Stack. Be clear and prioritise what you need to get the job done. Just because a tool is popular or used by other businesses, it does not mean you need it. Visualise the data flow, all the way from collecting the data, using it to propel marketing campaigns, and insight gained from the data using reporting tools. What integrations can help you achieve it all? This will involve a lot of back-and-forth and meetings with the marketing team to put together the perfect Stack. Use that information to build your Marketing Tech Stack with tools that can help your company grow and will also evolve to keep pace with the growth and meet future needs.
Have a team in place to oversee and manage the Marketing Tech Stack, make sure each person in the team knows what they are overseeing and that they take ownership over the tool or product. This avoids confusion and you get the most out of your investment. As with any new system that is put in place, there will be a learning curve and some hiccups, initially. Employees have to be trained, workflows have to be automated—there is plenty of learning, planning and setting up to be done. So be realistic and think long term.
Nowadays, Marketing Tech Stacks are a necessary practice to support any business's marketing needs. We, at BlueOshan can help you put together a MarTech Stack that meets all your needs. Click here to set up a consultation call.
Topics: Marketing Automation, Marketing Technology