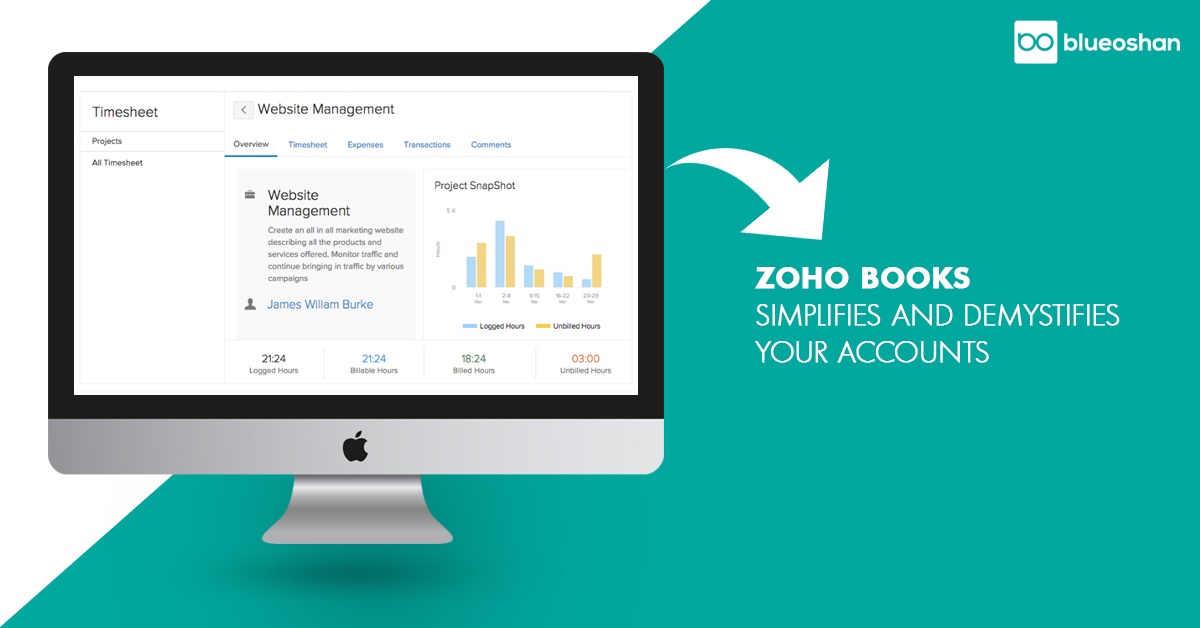 Source: Zoho
Are you a start-up or a small business looking for a way to manage your accounts without resorting to using an expensive accounting service? If yes, then Zoho Books is what you need. It is an online accounting software that is, most importantly, easy to use. So even if you have no background in accounts or finance, you can still handle your company's accounts and be aware of what is happening when it comes to cash flow.
The cloud-based software allows you to send professional invoices to customers and facilitates online payment — so you get paid quicker.
It keeps track of your expenses and categorizes your spending, thereby allowing you to see where you can save.
The double entry accounting system can also create manual journals, if money is moved from one account to another.
Zoho Books can be linked to your bank account, so you can monitor your cash flow and transactions in real-time.
Manage timesheets for multiple projects using Zoho Books and bill the clients immediately. Expenses incurred by you can be easily added as well, where appropriate.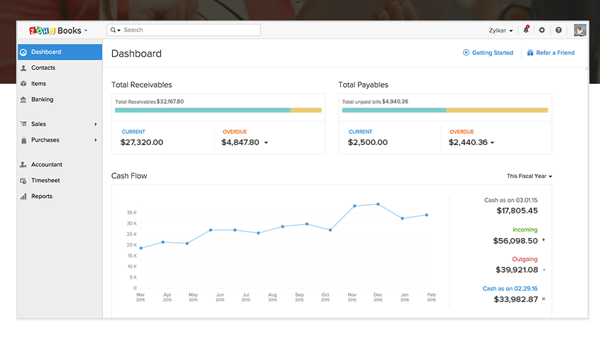 Source: Zoho
Use the client portal, to share transactions and for bulk payments. And keep your clients in the loop.
You can track purchases and sales using Zoho Books. Stock can be adjusted and replenished with ease as the software keeps track of what is needed.
Automate tasks like recurring bills, payment reminders etc to free up time.
Accounting reports can be generated, such as cash flow statements and balance sheets, so you're on top of things when it comes to your company's finances.
There is a Zoho Books Timer extension for Chrome, which logs the time for your projects in the Timesheet module of Zoho Books.
You can add other users to Zoho Books. So if there is a team member who has a strong accounting background they can advise and give you insight into your finances.
Zoho Books allows you to approve all sales and transactions, as well as put your stamp of approval on bills and purchase orders. This way nothing goes out or comes in that you aren't aware of.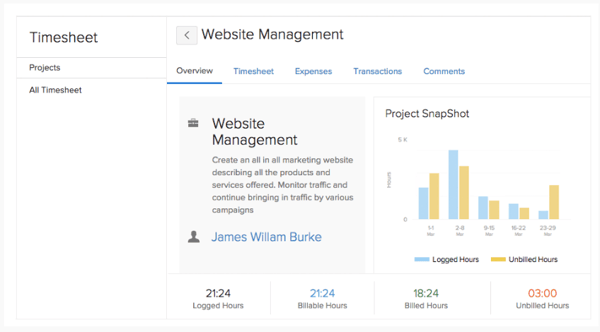 Source: Zoho
Get Connected
The software integrates with plenty of apps like Zapier, PayPal, Shopify etc. The app can also be downloaded on to iOS, Android, and Windows devices so that you have access to your company's accounts no matter where you are.
Zoho Books recently partnered with ICICI Bank, which allows the bank's account holders and customers access to Zoho Books for their accounting needs. This is a boon for micro, small and medium enterprises as it allows them to keep track of their accounts while banking. Click here to learn more.
Topics: Zoho