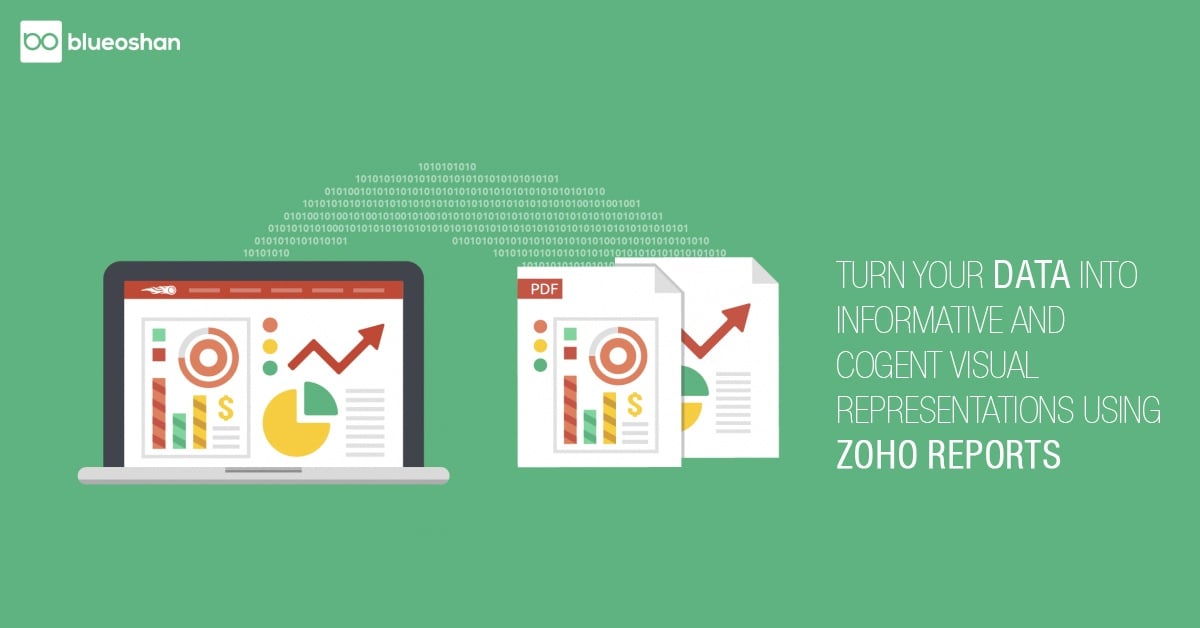 Source: Zoho
If you've read enough of our blog posts, you'd know by now that we place great importance on data. And we've said, often, that data can tell you a lot about a company. So, it only makes sense that we'd be all for a software that allows us to create dashboards, data visualisations and presents data in a way that can be understood. Zoho Reports, does all that and more!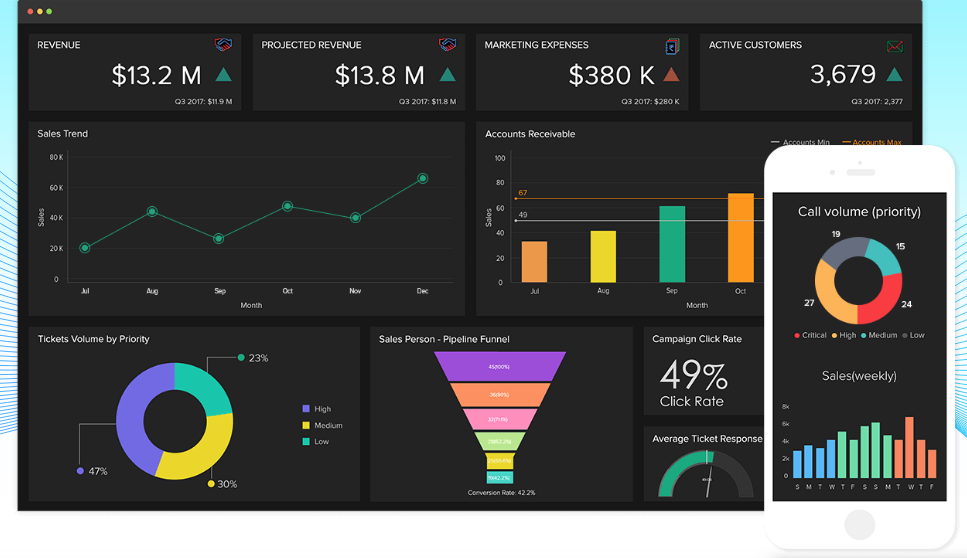 Source: Zoho
Date Collection
Before the data can go through the business intelligence and analytics software and be transformed into reports and visual representations, it first has to be collected and organised. Does just the thought of that stress you out? Well, Zoho makes this process easy! With Zoho Reports, data can be automatically synced, and the syncing can be scheduled to happen periodically, whatever be the source of the data — databases, files, cloud storage, apps etc.
Paint a Picture
Now that the data is collected and collated it can be used to create a report. The popular adage, 'A picture speaks a thousand words,' holds true here as well. You can use a variety of tables and tools to work their magic and produce a dashboard to give you a clear visual representation of the data. With the drag-and-drop designer, multiple reports can be combined; images and widgets can be inserted; and pivot tables and charts used. If you're familiar with spreadsheets, using Zoho Reports becomes easier as it has a similar interface. The pre-built analytics functions, which provide mathematical and statistical solutions adds more reliability and weight to your reports.
Collaborate to Create
We certainly are going through all the proverbs in this piece. But, you cannot refute the fact that, 'two heads are better than one.' Zoho Reports is accessible over the web, and this facilitates sharing of information with peers, clients and even a group, and developing reports together. You can define who gets to see what. Once a report is published, it can be embedded, and changes can be made to it by any of the people who have permission to do so. This helps team members to make better business decisions based on what they learn from the reports. If you need to use any of the reports as part of a presentation, you can use the slideshow option to give your viewers quite the show!
Make it yours!
If you need a reporting tool that comes under your brand or company's name, Zoho offers a white label solution to completely re-brand Zoho Reports. Customise design elements, use the powerful APIs, embed personalised reports and dashboards, and serve it all from your own domain or portal. You can even carry it all with you, as Zoho Reports can be downloaded on to your mobile devices — whether Apple or Android. It also integrates with a variety of Zoho Apps and third-party apps, across fields like Sales, IT, Finance and Marketing, thereby unleashing great potential when it comes to data analysis using various parameters.
Reviews
'Zoho Reports is easy to use, fast to set up, and does a creditable job when building data visualizations.'- PCMag
Topics: Zoho, Data Analysis