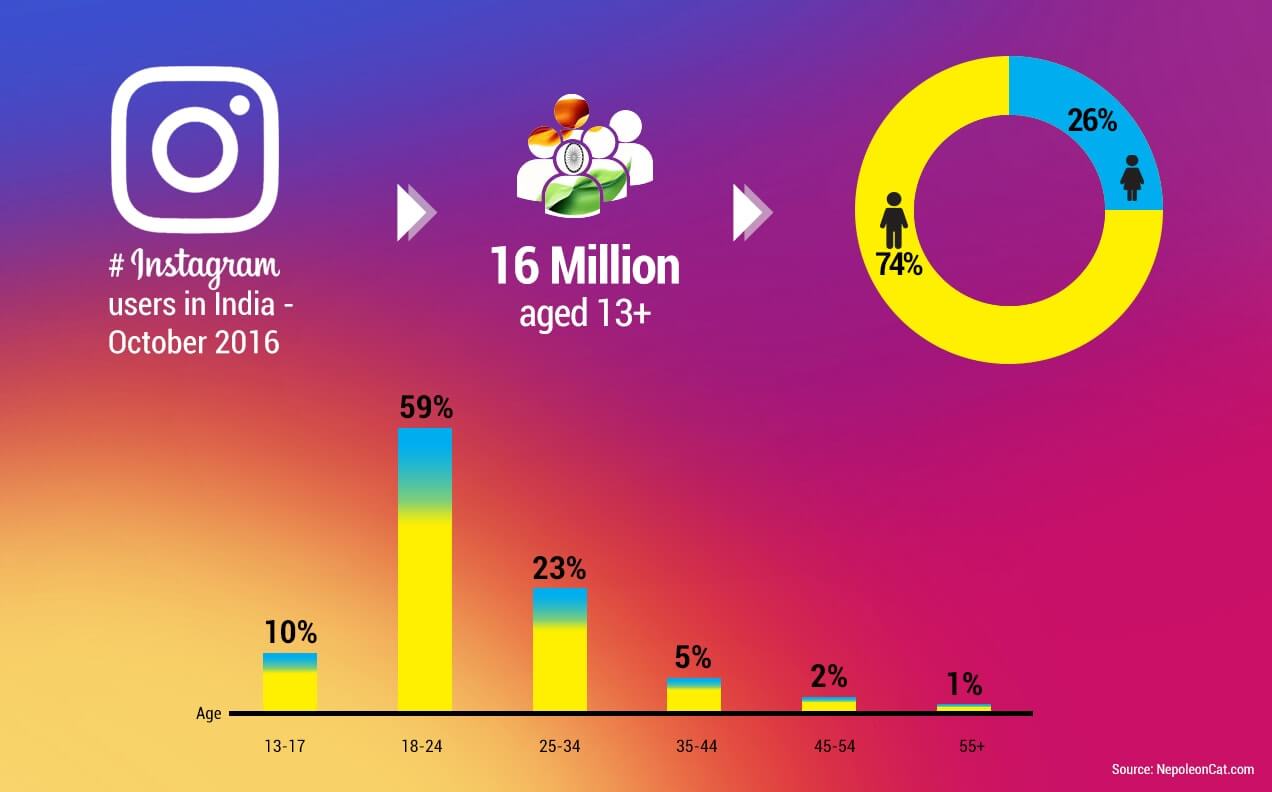 Research reveals that more than 80% of the young mobile users use their smartphones to post pictures on social media. Instagram started as a platform for photo sharing, video sharing, and social networking, is now being used as a potential tool for social media marketing as well.
Instagram and Brand Marketing?
The above graph reveals that 18-24 years of age is the most active group on Instagram. Interestingly, Indian Instagrammers are not only using this platform for posting pictures and connecting to their friends but are also following brands on Instagram. Indian users discover and follow trends in music, travel, food, photography, technology, fashion, sports and celebrity lifestyle.
Over 50% of Indian Instagrammers have frequently purchased products and services from the brands they follow. They also follow brands to keep in touch with the latest products, learn about deals and shop for products online. Many Indian companies are trying to grab this opportunity to develop customer engagement and promote their brands online.
Brand Success Stories
Marketing teams and advertisers are focusing on lucrative and attractive campaigns on Instagram to promote their brands. Some of the active brands include Paper Boat, Grofers , Procter and Gamble, Nestlé India, TrulyMadly Matchmakers and Sportskeeda. Discussed below are the Instagram campaigns adopted by PaperBoat and Grofers.
PaperBoat conducted a campaign called #FloatABoat which was one of the most successful cause-oriented campaigns. The YouTube video received more than 40,000 views and Paper Boat helped over 800 children through the Parivar Foundation which works for the development of orphans, girl-children, and children from tribal areas.
Grofers, a hyperlocal delivery application witnessed an 8% incremental reach to core target audience and a 50% lower cost per app install. With visually appealing posts on Instagram, it has gained popularity among the youngsters for the hassle - free shopping experience their online shopping portal offers.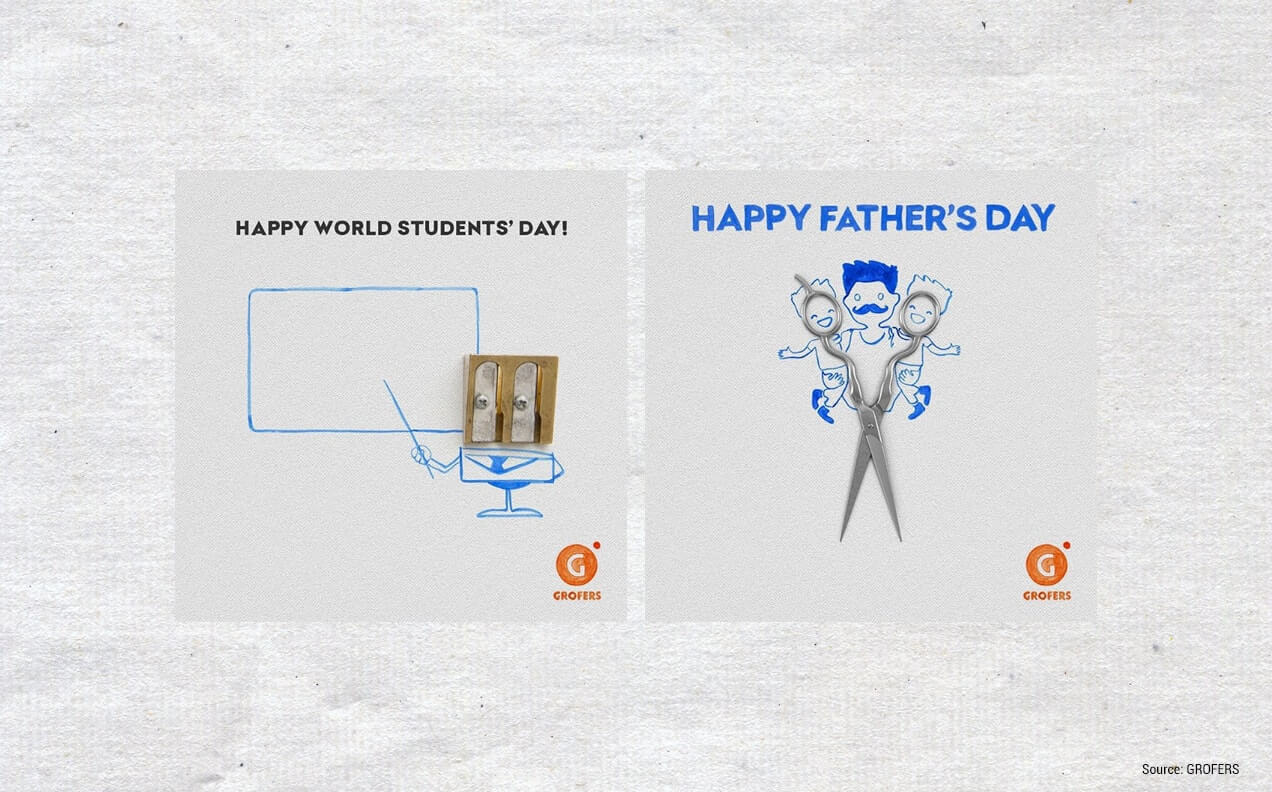 Besides creating some successful campaigns such as "We Get It" and #MumbaiRains, Grofers has continued to build its customer engagement through innovative campaigns like "SuperMrs ke Super Hacks" which focuses on sharing some useful kitchen hacks to make cooking faster and simpler.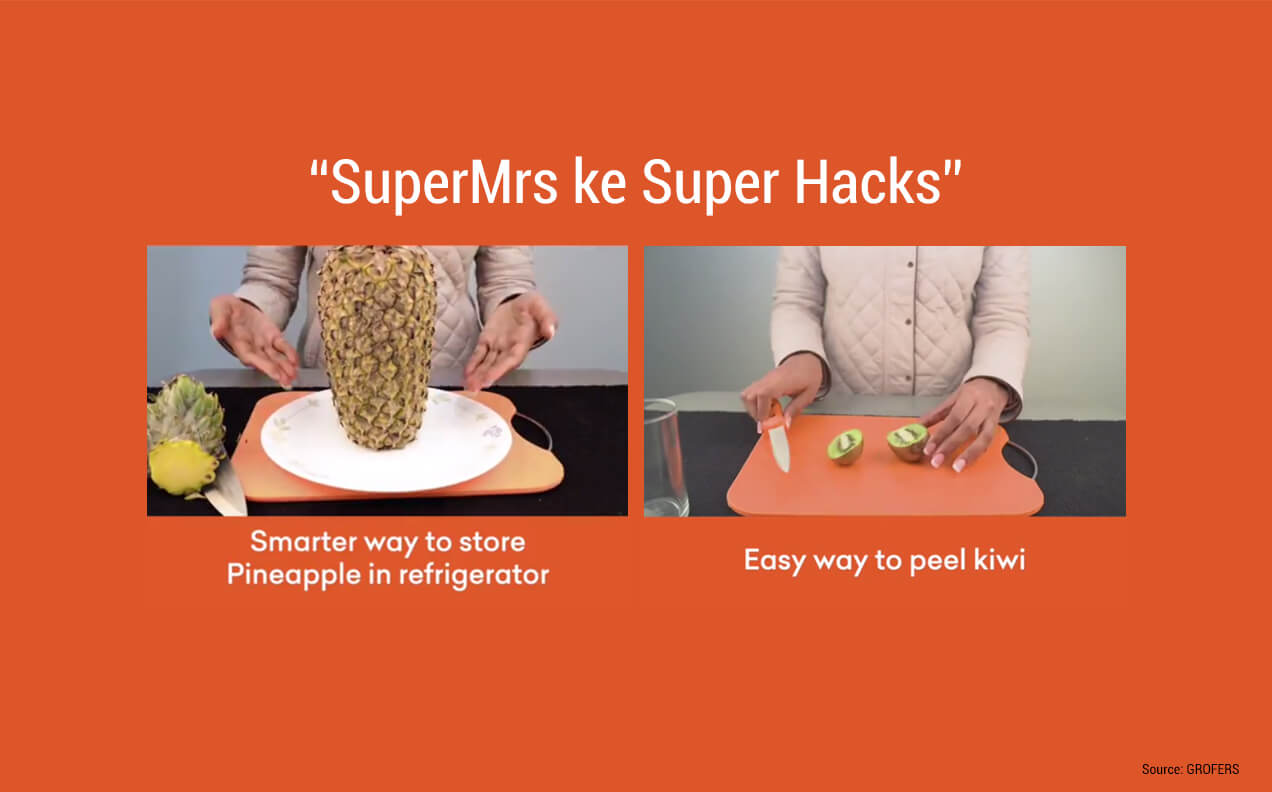 Benefits from Instagram
Instagram is slowly gaining popularity and becoming one of the best platforms for brand promotion and marketing. It has helped in building customer engagement and brand loyalty by creating a customer channel for public awareness and communication. Experts believe that Instagram has much potential as a social media marketing tool for building an engaged community and for following brands through precise and virtual storytelling marketing ideas.
Topics: Social Media Marketing, Instagram