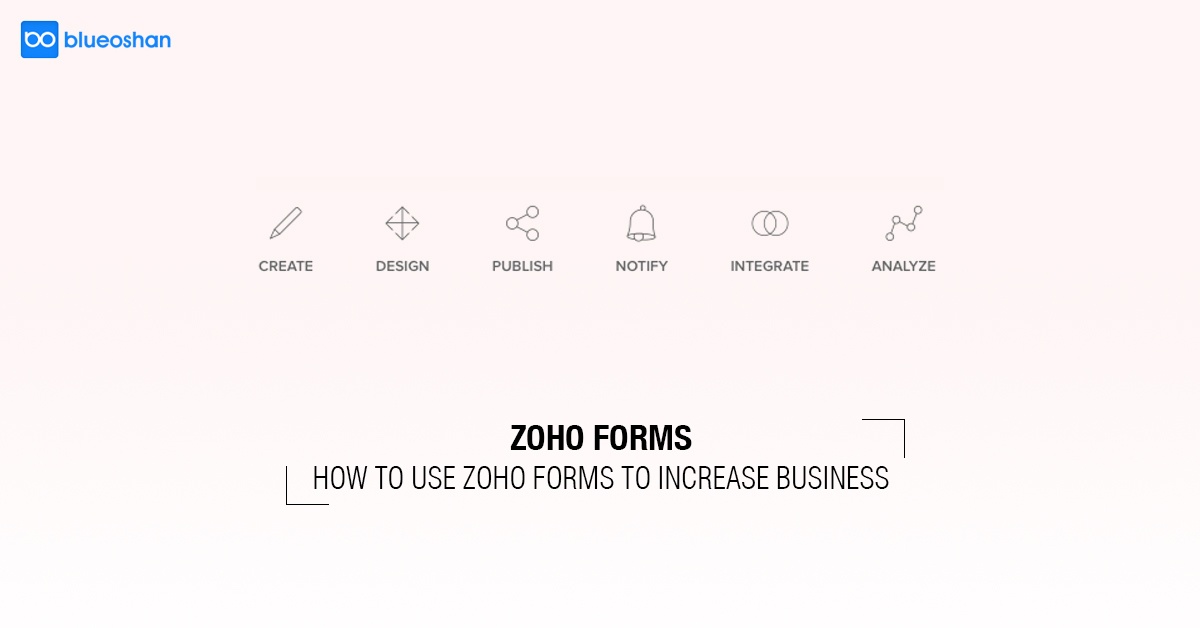 Source: Zoho
Filling out a form can be a pain, but forms are important to a business organization as they contain information. And as you must have heard, often enough, information is power! So, while as an individual you cannot get away from filling them, as a business you cannot escape creating and using them.

In 6 steps we take you from creating a form using Zoho Forms, to analysing the data you collect from it…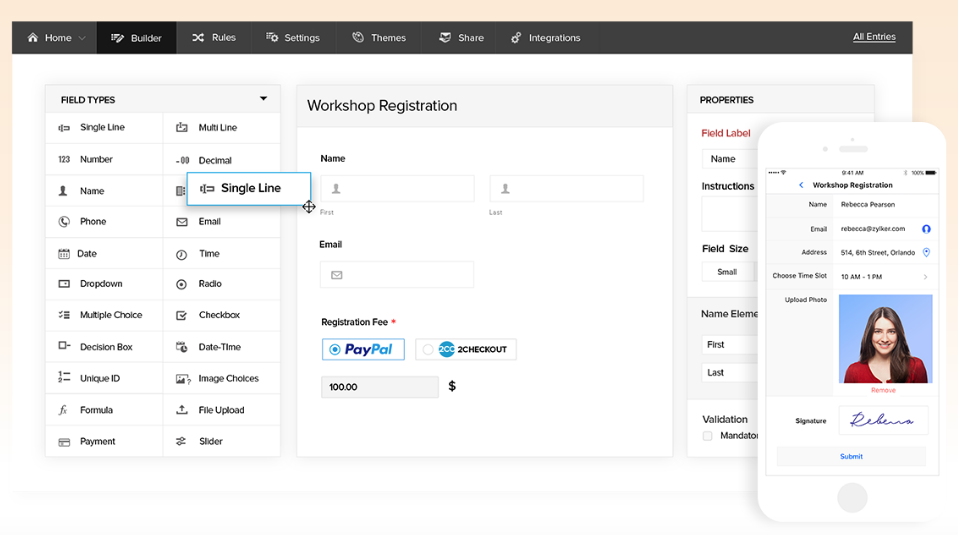 Step 1: Build that form
Zoho Forms comes with a form builder, which makes creating a form super easy thanks to the drag-and-drop feature. There are 30-plus field types to choose from. Added to this, there are tools to perform calculations within the form itself — further simplifying the job for you. Your form can also be linked to payment merchants. You can configure the forms to trigger emails and to display certain messages, so that the customer feels like they are directly being addressed. Finally, the forms can be converted into downloadable PDFs.

Step 2: Design Speaks
Choose from a wide variety of templates and themes to pick one that reflects your company. The layouts can further be customized. A form when viewed on the laptop might not have the same effect when seen on a mobile phone. With Zoho Forms, you can play around with colours and patterns, and experiment with shadow and transparency to create a form that makes an impact. Your company's logo can be placed in the form, and the company colours can be incorporated as well, making the form truly yours. Even when it comes to communicating information, your brand's voice can find a place by customizing all the messages that make up the form.

Step 3: Take it Public
Now that you've created your form, it's time to share it with the world. You can share it via social media or even embed it on to your company's website or blog. With Mail Chimp and Zoho Campaign integration you can share the forms with your email contact list. You can even spread the word offline thanks to the QR codes, which can be printed on to brochures or pamphlets.

Step 4: Notify and Reply
You'll get an instant email notification when a form is submitted. This mail can be automatically assigned and sent to the concerned team member, thereby streamlining the workflow. You'll also be notified once the task is completed. Clients want to feel like they're being directly addressed, this doesn't change even when they are dealing with a big organization. Zoho Forms makes this step easy by allowing your company to send personalised emails to respondents. The email sent can be tailored to the information they submitted on the form.

Step 5: Integrate
Zoho Forms can be integrated with other Zoho services, like Zoho CRM and Zoho SalesIQ, as well as third-party apps, such as Zapier and Google Drive. This way you can make the most out of the information you collect from the forms. For example, you can create new leads using Salesforce, or add each respondent as a contact as soon as the form is filled, using Zoho Campaigns. The possibilities are endless. You can also download Zoho Forms on to your mobile devices, allowing you to create and share, while on the go.
All the information gleaned from the filled forms can have a big impact on your company. Zoho Forms provides tools you can use to study the data and you can make changes accordingly. The data can be exported and reviewed using custom reports. You can track how your form performs and identify which webpages bring in the most respondents. Also, find out what you're doing right and where you're lagging behind by checking error scores, page views etc. The report data can also be exported as a PDF or Google spreadsheet, so you can do a deeper analysis of it, use in a presentation and share it with others in the company.
Reviews
'Zoho Forms, is a flexible and easy to use product packed with great amount of features and integration.'- Medium.com
Topics: Zoho