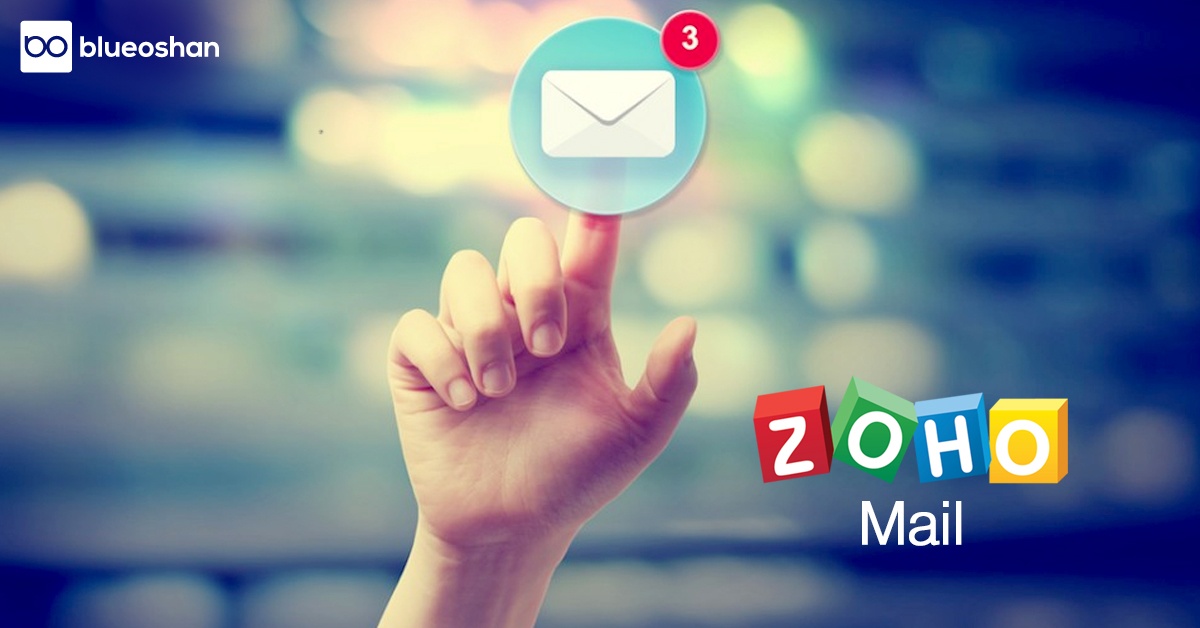 Source: Zoho
Emails are crucial when it comes to communication and marketing in today's digital age. Within an organisation itself, a lot of business is done via email. When it comes to acquiring customers, a targeted email campaign can have a massive positive impact on your brand. The only downside to all this is that the act of sending multiple emails and waiting for replies can take up a lot of valuable time. Luckily, there are ways to automate and streamline many of these jobs, so that your efficiency goes up and your time is managed better. This is where Zoho Mail can help you.
Zoho Mail offers a plethora of great features. But what appeals to me immediately is that there are no ads (in other words, no distractions!), that there's 1 TB storage space and that it's free for up to 25 users. Which makes it perfect for a small business or a start-up.
Let's explore more Zoho Office Suite
Zoho has added a host of fun elements to the act of sending an email. Fun elements which also serve a function. You can tag specific people in mails, share folders, and start conversations using STREAM, within your team and with other teams. This facilitates collaboration and socialisation. A chat option allows you to communicate instantly with a particular person, which means you don't have to wait for a reply or on a decision — this is a major time saver.
Safety and Control
Within a company, we use email for a lot of internal communication and sharing of sensitive information, so security becomes vital. With Zoho Mail, there's an extra layer of security thanks to the two-factor authentication. With the control panel feature that comes with a dashboard the admin has total control — he/she can set up an anti-spam policy, control all the user accounts, moderate email content, set up group email IDs for specific teams and monitor audit logs. You don't have to worry about losing email while moving from your old account to Zoho Mail because the Migration Tool makes the move stress-free, easy, and seamless.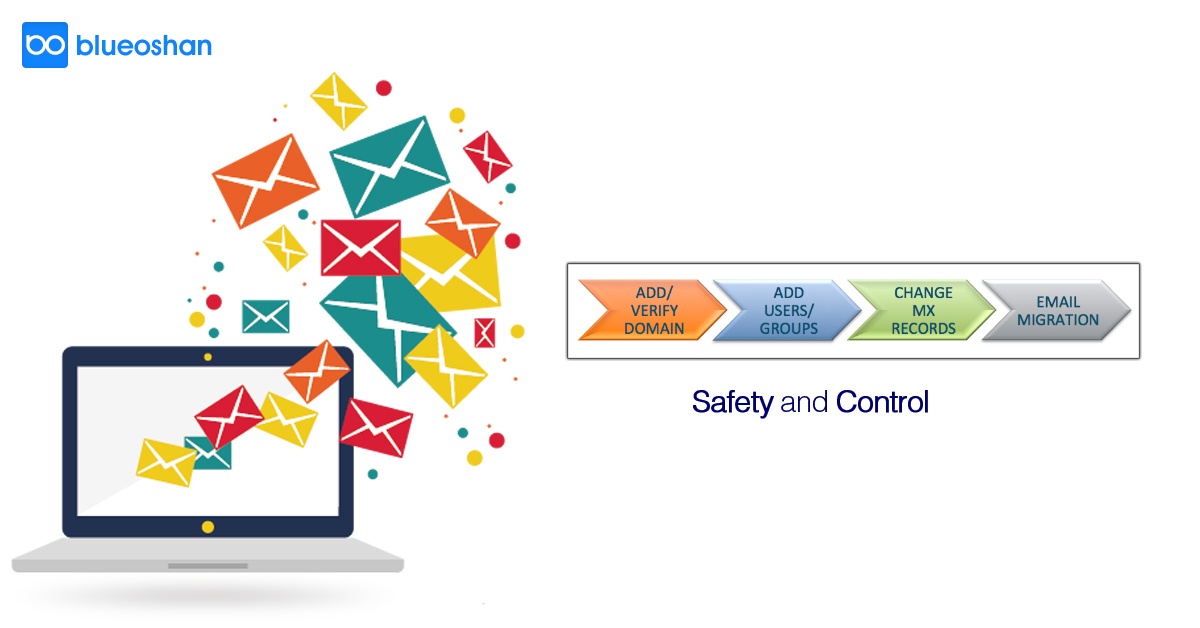 Always Connected
Zoho Mail can be downloaded onto your mobile devices, so you can do business on the move. Moreover, Zoho Mail comes bundled with Zoho Docs — a space where you can store all your important documents, presentations, videos, and images. With Writer, Sheet and Show (a part of Zoho Docs), you can prepare documents, crunch numbers, and put together a presentation and use your email to share it. Zoho Mail can also be integrated with Zapier and third-party apps.
CRM integration
The fact that it can be integrated with CRM, is possibly one of the best aspects of Zoho Mail. This enables your sales and marketing teams to work in an efficient and methodical manner. You can save leads and convert it into a client in a systematic manner. At the same time, you can view tasks and notes associated with said lead, so you don't miss out on anything important. The integration is so seamless that it's like having the CRM in your inbox.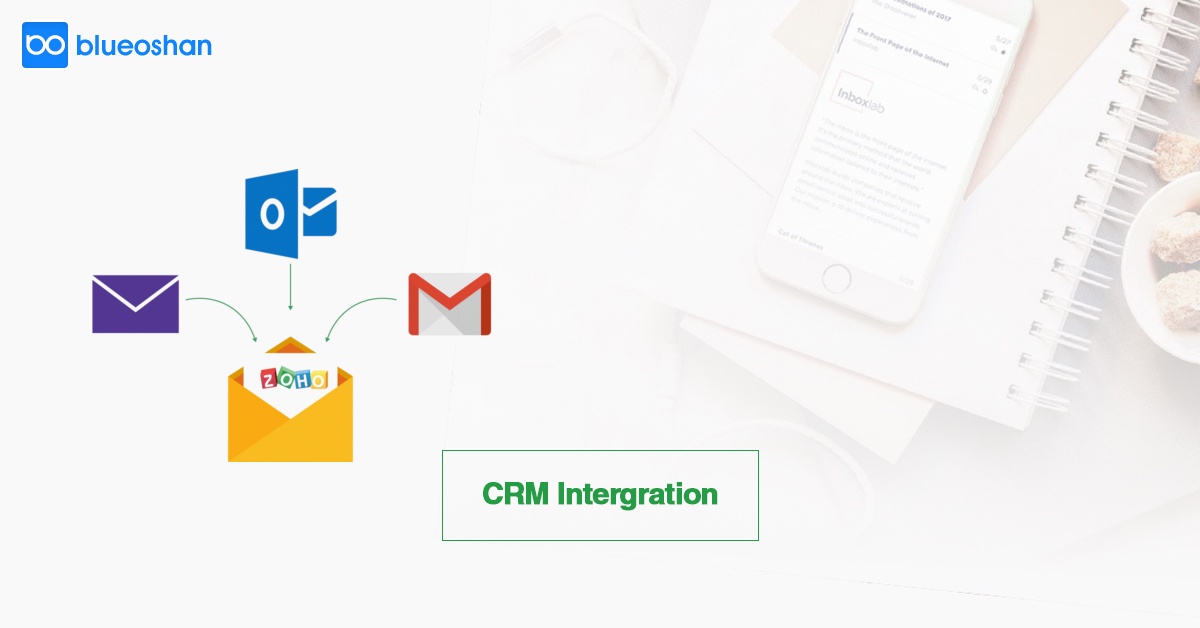 Further Features
You won't miss your desktop email client, thanks to the powerful tools and great features Zoho Mail offers. Even though it's a webmail interface, you still have all the functionalities needed for a business email account. You can check all your email accounts from a unified interface. You can change your and your team member's 'from' address based on the situation or recipient. Email signatures and 'away' responses can be controlled at the account level. A readily available set of templates removes the need for you to compose a standard mail or reply. Finally, searching for a specific email becomes super easy thanks to the advanced search features.
Setting it up!
In a few easy steps you can have your own Zoho Mail account. Once you add and verify the domain, you can add users and do the necessary configurations and email migrations. Click on the 'sign up now' button, found here, for more information.
Reviews
'The webmail service [Zoho] is designed to provide powerful features in a minimalist, user-friendly interface.'- Tech World
'Zoho Mail, like the editing, spreadsheet and presentation programs, is ambitious and capably standing in for a desktop application.'- lifewire