To add to the list, the east is now leading the way in the mobile payment sector, as Facebook is testing a P2P (peer to peer) payment service, after China had great success in this venture.
Red Herring Tweet
A tweet of a 'red envelope', teasing this new development for the social media giant, was sent out by the director of social media at The Next Web, Matt Navarra. Recode further confirmed the news that the Social Media giant was indeed considering testing the system in the future.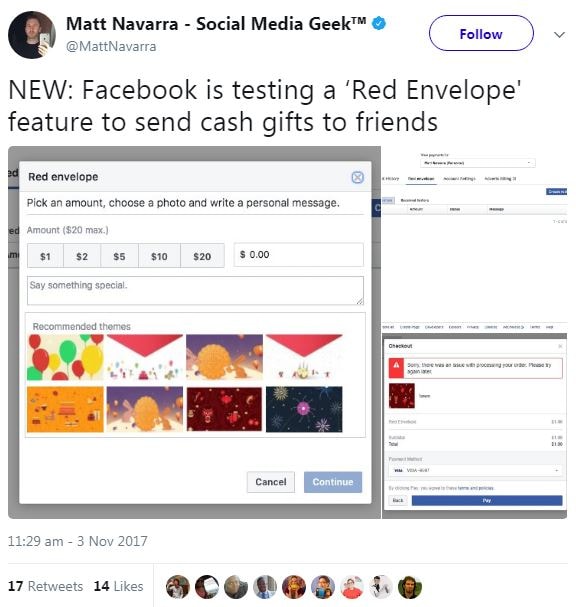 China has a cultural history of using red envelopes to exchange gifts of cash among family and friends during the Lunar New Year celebrations. Based on this, the China-based WeChat application is renowned for using the digital red envelope (hongbao) to urge their client base to use their WeChat Pay App. It worked, resulting in 46 billion digital red envelopes having been sent during that period alone. They rolled out promotions, giveaways and games to entice users and it all played off with the company reporting 600 million active users.
Takers for this new feature
On the other hand, the concept of a P2P red envelope service provider would be redundant with the (supposed) intended China market, having blocked the website completely. Other countries rank far behind when it comes to using P2P payment. In the US, according to eMarketer 31%of adult Smartphone users will be using P2P payment apps this year.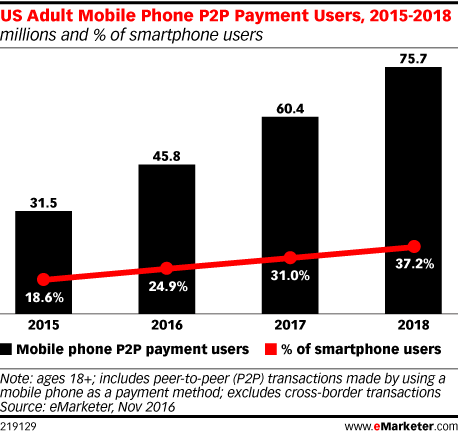 Platform Gains
These red envelopes would stand out as the first of Facebook's potential future to step up its game in the e-commerce sector. The Facebook "shop" section is increasing the customer base for merchants, though their still using third-party payment systems or manual processes like bank transfers to make these purchases. Facebook's own P2P system could have an significant positive impact on the business process on the platform.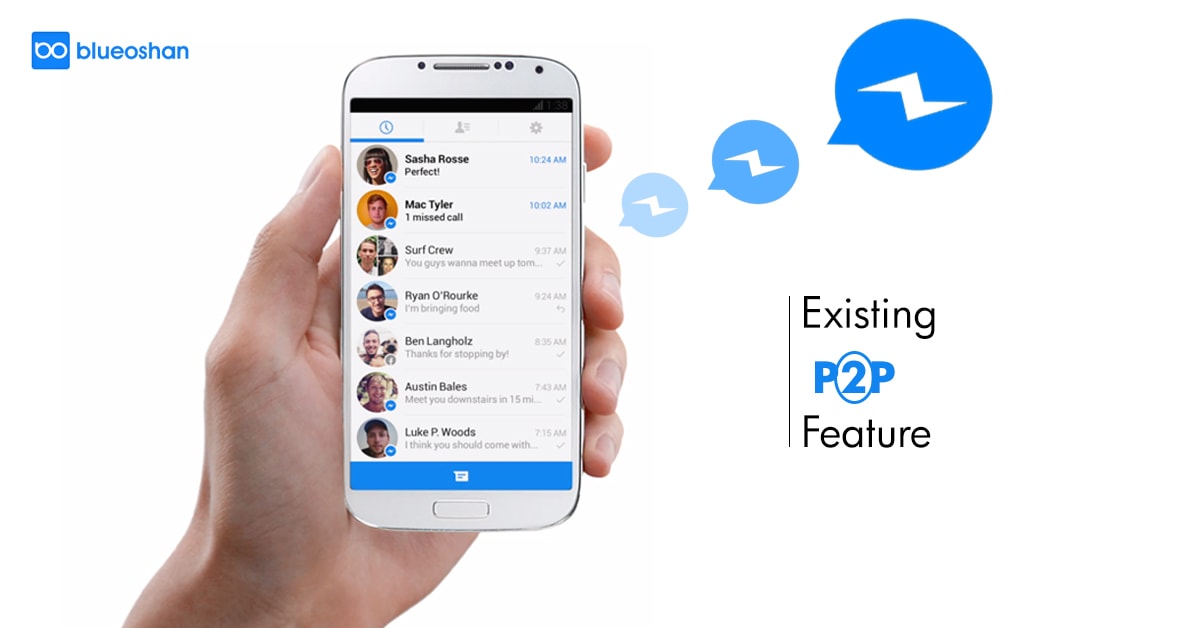 Existing P2P Feature
Although Facebook messenger already gives you the ability to make P2P payments, that feature is yet to be introduced into desktop or mobile app versions.
Following WeChat
Currently, you can make bill payments, order food, book your transport and travel, and these are just a couple of the transactions on WeChat. So much so that some users claim they don't need to pay for anything with cash for days together.
Facebook has never been too subtle with their efforts towards becoming a multi-use platform to dominate all others. In that case, following in WeChat's footsteps may be a good idea.
Topics: Facebook, Social Media Marketing