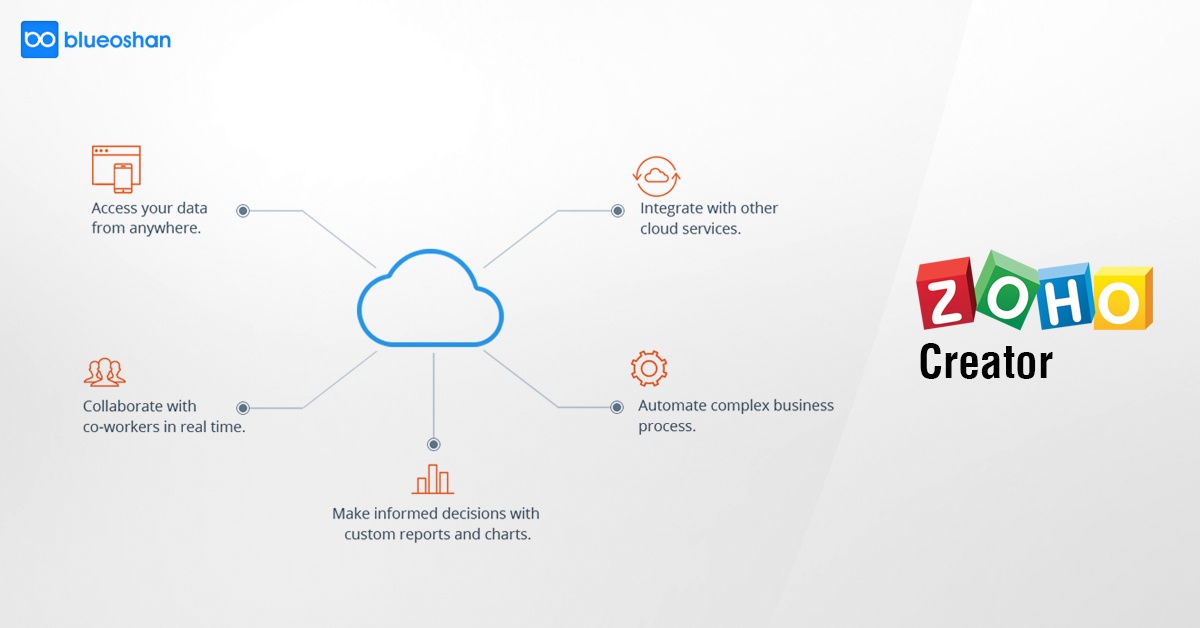 Source: Zoho
Your business has its own unique way of working. Even the challenges the business faces, may be something new and specific. So, wouldn't it be great if you could build applications that are custom-made for your organization? With Zoho Creator, you can do just that.
Easy to Use
Creating an app conjures up images of engineers, with plenty of experience and knowledge, working on complicated code for months on end to build an application. Not so! With Zoho Creator, you can build a custom app in the cloud within days, using the simple drag-and-drop interface. The UI dashboard of the Zoho Creator is intuitive and structured logically, so navigating it is a breeze. To further help you, Zoho has also come up with a powerful scripting language called, Deluge. With the Deluge script builder, you can add logic to your applications, as well as design and automate workflows without breaking your head over the coding.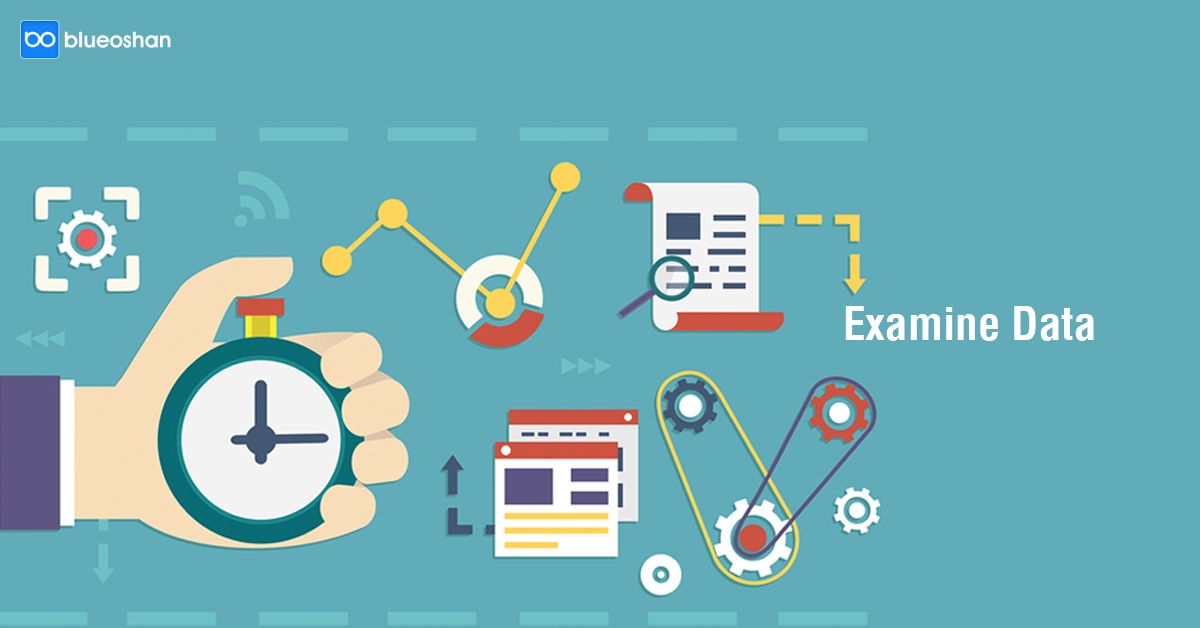 Examine Data
Analyzing the immense amounts of data that comes with a business can be complex if it's not categorized properly. Zoho Creator has a solution for that. You can build form-based apps where data can be added and categorized according to how you want to classify it. You can configure the fields in the form as text, email, numeric etc. based on your business's needs. Data can be checked periodically, and you can embed the forms on your company's website or blog to reach more prospective customers.
Information is Power
So you've gathered all the data, now what do you do with it? The data is very valuable as it can tell you a lot about the way your business functions. Zoho Creator Reports allows you to generate charts and reports from the data based on parameters and variables you want to focus on. The easily comprehensible charts will not bore everyone stiff at the next meeting you're presenting at and will instead provide valuable insights. And based on these insights, trigger actions can be automated. Say for example your data shows that a certain percentage of prospective customers left right before clicking on the order button. You can send automated emails out to them to find out more or to make them feel like they're getting personalized attention to draw them back.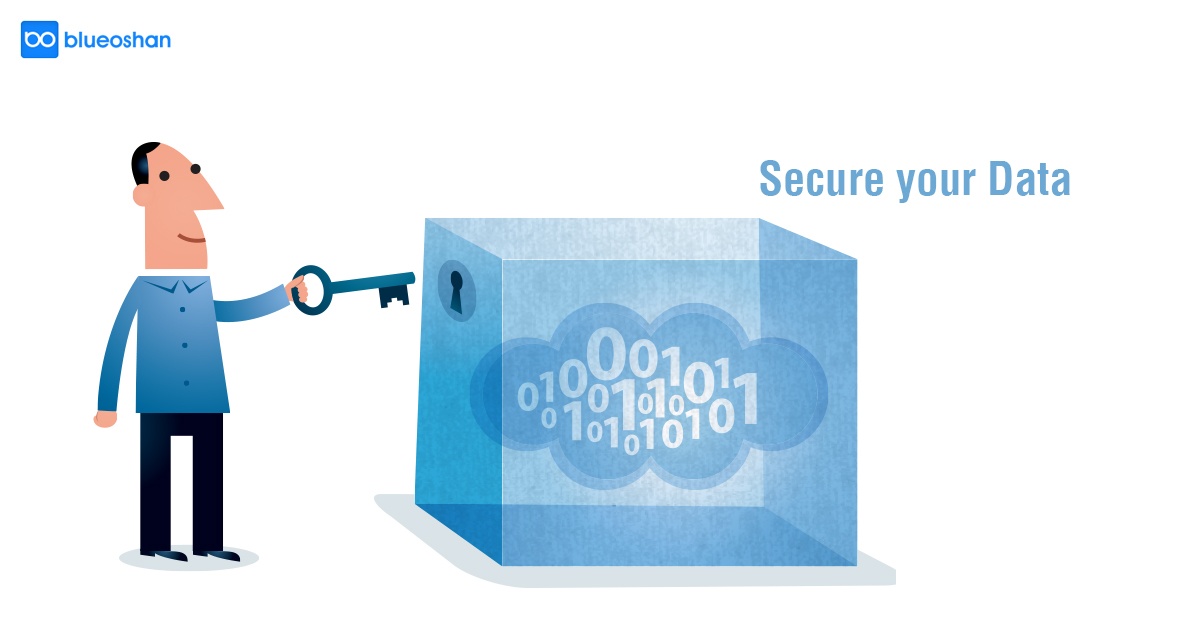 Secure your Data
Obviously, all this data and information gleaned from the reports is very sensitive and could place your company in a vulnerable position if it falls into the wrong hands! The collaboration and sharing tools that come with Zoho Creator ensure that doesn't happen. You can decide if a report should have a public link or should be shared via a private mail. Access to forms and charts can be given to certain team members on a need-to-know basis. And if any changes are made to the records you will be able to see who made said changes.
Automate, Automate!
Using Zoho Creator, a lot of actions can be automated and workflows can be streamlined. Get reminders, schedule tasks, and instant notifications, so that you're constantly in the know when it comes to what is happening with your work. This ensures nothing falls through the cracks. And you save a lot of time that can be diverted towards other aspects of the business.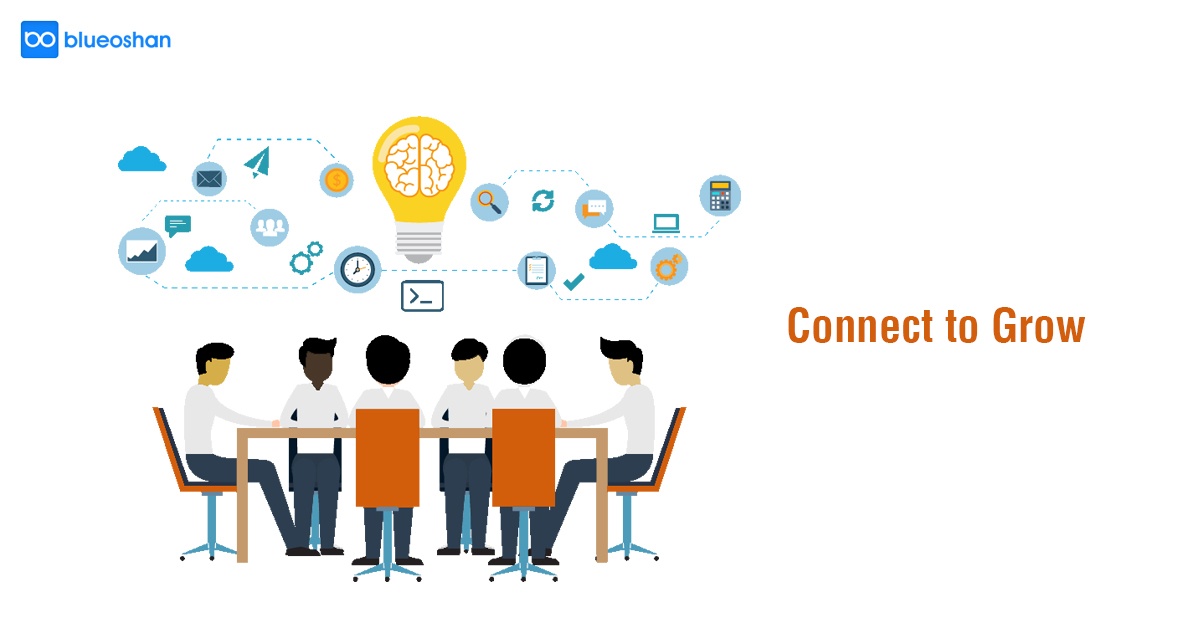 Connect to Grow
Zoho Creator can be downloaded on to iOS and Android devices, so you can update and access company data even if you are at a meeting away from your office. You can also scan barcodes and get location details among other things by using the mobile app. Zoho Creator comes in-built with links to other Zoho software and can be integrated with third-party apps such as, PayPal and G Suite. These integrations can be used to improve the efficiency of various business channels in your organization; such as sales and marketing, finance, customer support etc.
Reviews
'Zoho Creator's non-profit oriented apps assist in fundraising, bringing in volunteers, organizing campaigns, with a profile for every person and a module for every process involved.'- Small Business Trends
Topics: Zoho