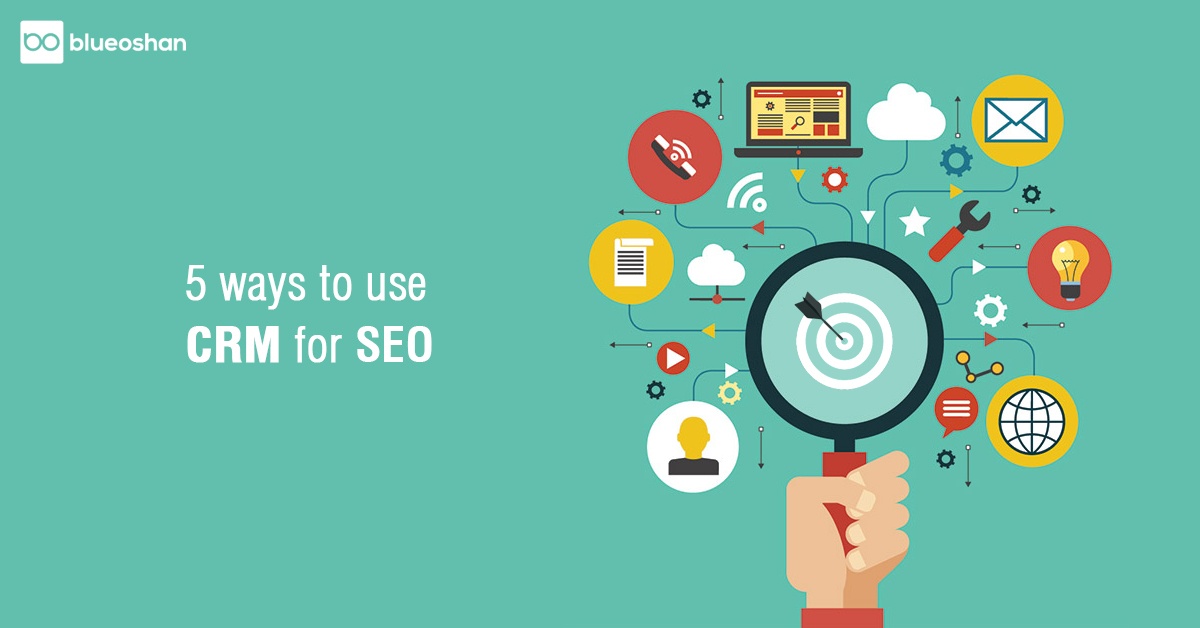 It's important to have a good CRM or customer relationship management system in place, to build relationships with your clients and customers. A good CRM system will keep your customers happy and coming back for more business. Similarly, SEO is quite important to ensure that customers find your business in the vast annals of search engines. Visibility for any business is crucial. At the same time, getting the right information to the right visitor is equally important. Here are 5 ways you can leverage your CRM to even meet your SEO needs:
1.
Have a strong content plan

Your content is king. If you don't produce great content that is engaging to your visitors and potential customers, you are essentially losing business. Make sure your content is well optimized for search engines, and also relevant to your business and customers. Your CRM system will give you insights into what your customers are looking for, so use that information to curate content for your customers. Survey forms can also be filled out by your customers to fill gaps in information that they may be interested in.
2. Publish reviews from satisfied customers
Testimonials, reviews, and client advocacy go a long way in building trust with future customers. If you were to take Amazon for example, how likely are you to buy a product if the user reviews were all between two and three stars? Not likely. Customer testimonials should never be taken lightly because written positive feedback has the potential to sway future customers. Online reviews like the ones seen on Yelp and Zomato or even famous bloggers can drive traffic to your website. Don't forget to link to good reviews by reputable sources, this may result in generating new leads.
3. Collaborations to increase your audience
Your CRM system will be able to point out individuals or companies that your customers are engaged with. This information can be useful for collaborations. Maybe have a guest blog for your own website. This could potentially increase your audience and reach and open up avenues for writing guest blogs for other companies. This process will soon become a good resource for quality backlinks.
4. Social Media
CRM systems will help you manage your social media engagements with your customers. Social media engagement can arguably affect your SEO ranking, so it doesn't hurt to follow, like and engage with your customers. Building your social media portfolio will, in turn, build trust and relationships with your customers. This, in turn, can generate new leads.
5. Keyword Optimisation
It's important to create your content plan around good and strong keywords. You can consult a marketing agency like us or see what your customers are looking for from your CRM system. With a specific keyword in mind, it's important to build great content to rank high in search engines. Some keywords will be harder to rank for, so it's important to choose these keywords wisely.
In conclusion, use your CRM system to understand what exactly your customers are looking for, and with SEO in mind, give them exactly that. This will improve the quality and quantity of traffic to your website and result in new business leads.