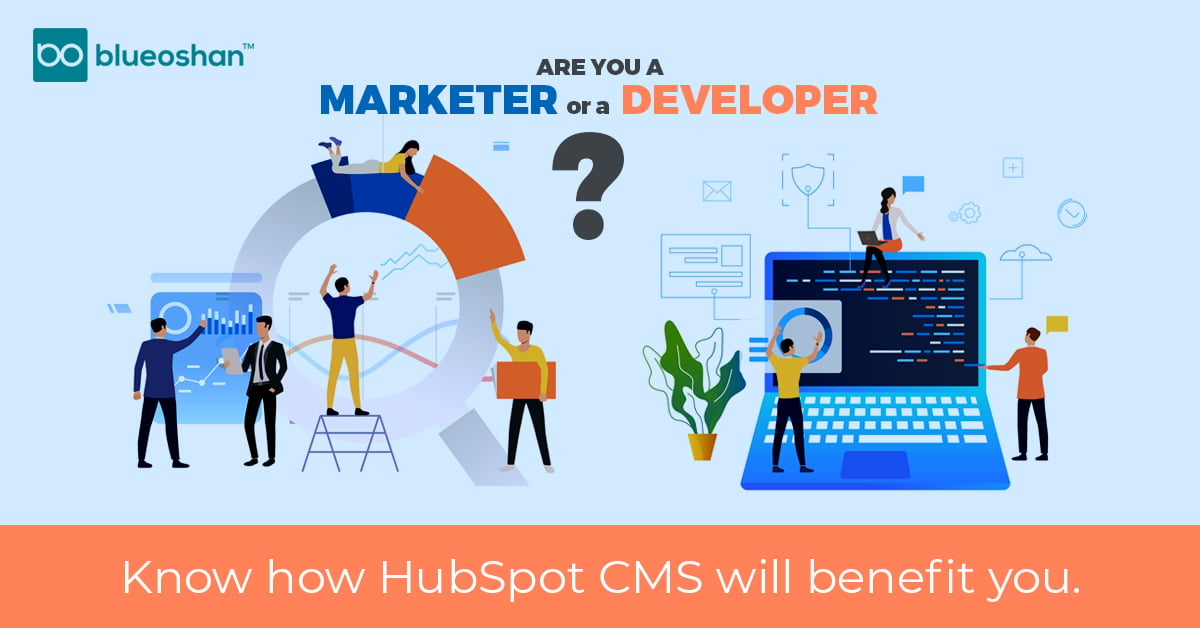 With so many amazing technological experiences such as Amazon, Netflix and Google around us, it's important to create a company and brand that also offers a personalized and customized experience as the products mentioned above. But if your website is impersonal, dull and static, you will never be able to reach more customers who need that personal touch.
As marketers, our goal for personalization has existed for a long time. But only now do we have the tools to build websites based on customer insights to create a tailored experience.
Introducing HubSpot CMS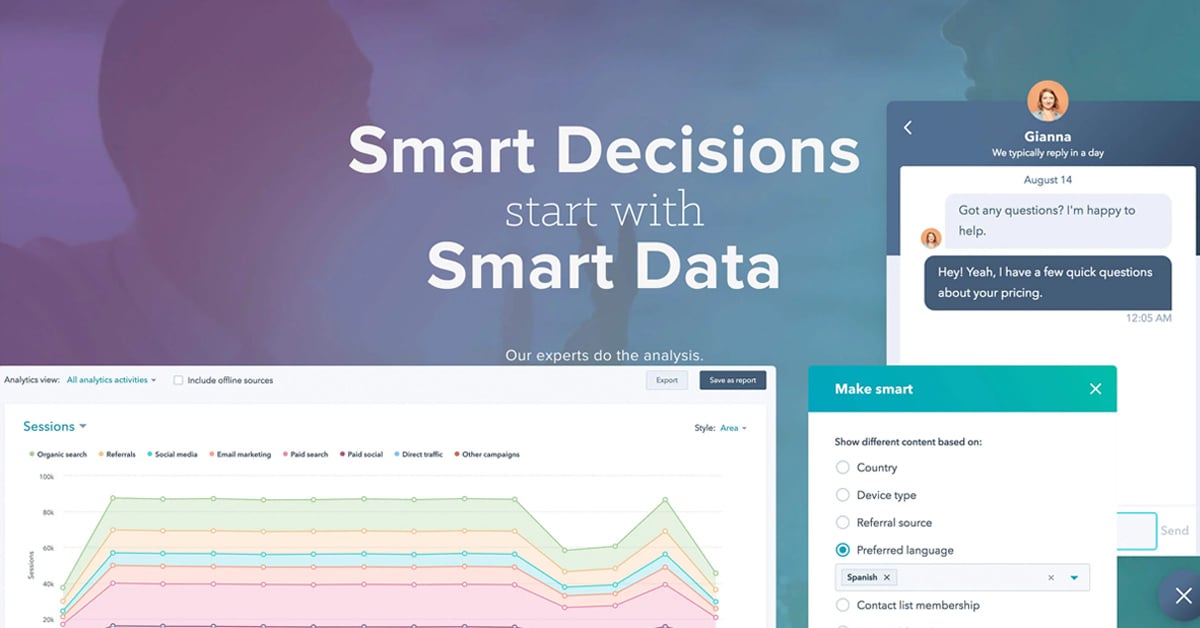 HubSpot CMS is the first and only combined CMS and CRM that offers the ability to personalize your entire customer experience from the first visit to every single interaction afterwards.
The people visiting your website aren't static, so why should your website be? Hint: It shouldn't. As your relationship grows, your website should evolve.
HubSpot CMS was built with that philosophy in mind. It's designed to help its users deliver an exceptional customer-centric experience. There are many benefits to using the HubSpot CMS, so let's dive into them.
The foundation - speed, security, and reliability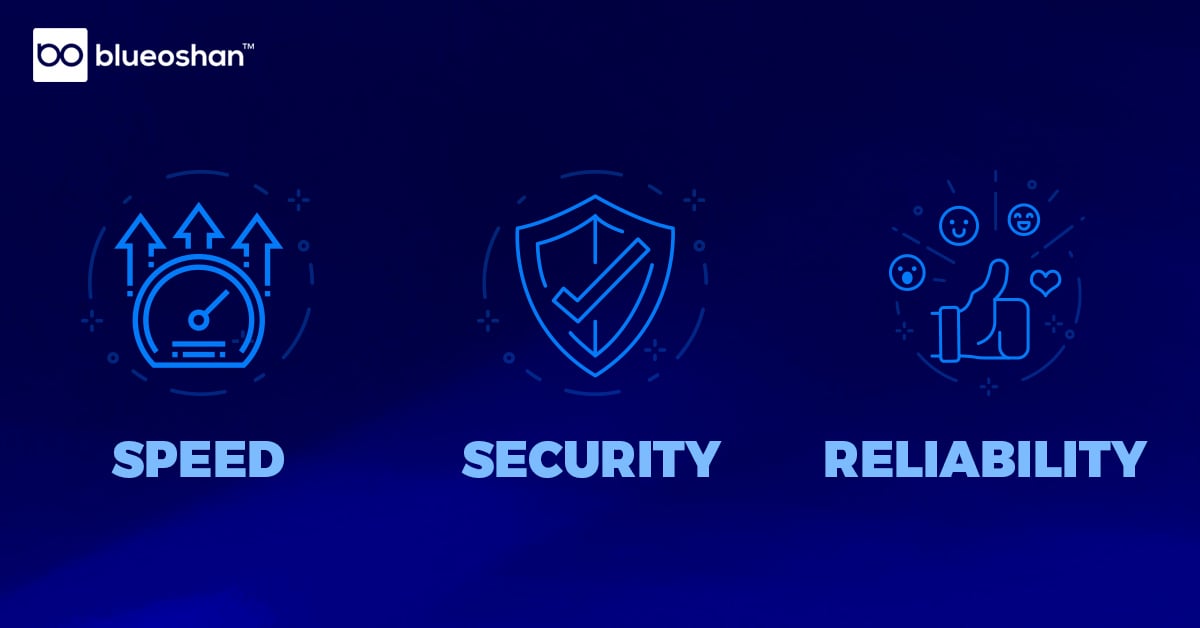 Speed, security, and reliability provide the foundation of all your marketing, so that's why they are core to the HubSpot CMS.
Speed:
A faster website is a better website. HubSpot CMS was built on a global Content Delivery Network infrastructure that is super-fast on any device. HubSpot has also made a significant number of enhancements in the past six months to speed up websites that are hosted on the HubSpot platform. There's a whole page dedicated to these enhancements, but at a high level, they've optimized the size of images, how CSS and JavaScript load, and other optimizations that lead to a faster site and better experience.
Security:
For most marketers security is not a primary concern, however it is a real world problem. When a data breach or hacking incident occurs, your company could potentially lose millions of dollars. This could also hurt your company's brand image and it would be a nightmare for the PR team. Let's also not forget that a hack or a breach can hurt your search rankings. However with HubSpot CMS, you site and all your data is secure. HubSpot's global CDN will automatically help adjust and prevent DDoS attacks through a Web Application Firewall that prevents unwanted hackers from accessing your data. In addition to that, the security team at HubSpot is constantly monitoring the health of the network, therefore your website's security is always top of mind.
Reliability:
HubSpot CMS has 99.99% uptime which means your website will consistently be available. Even if there's a data center issue, another location will automatically take over so that you don't lose potential business. Only you will know the true cost of downtime to your business, but many studies have estimated the cost of an SMB website going down to be between $50,000 and $100,000 per hour, which doesn't even include the potential impact on perception of your brand. It's not a perfect system, but it's constantly learning, growing and improving its service.
Content creation and optimization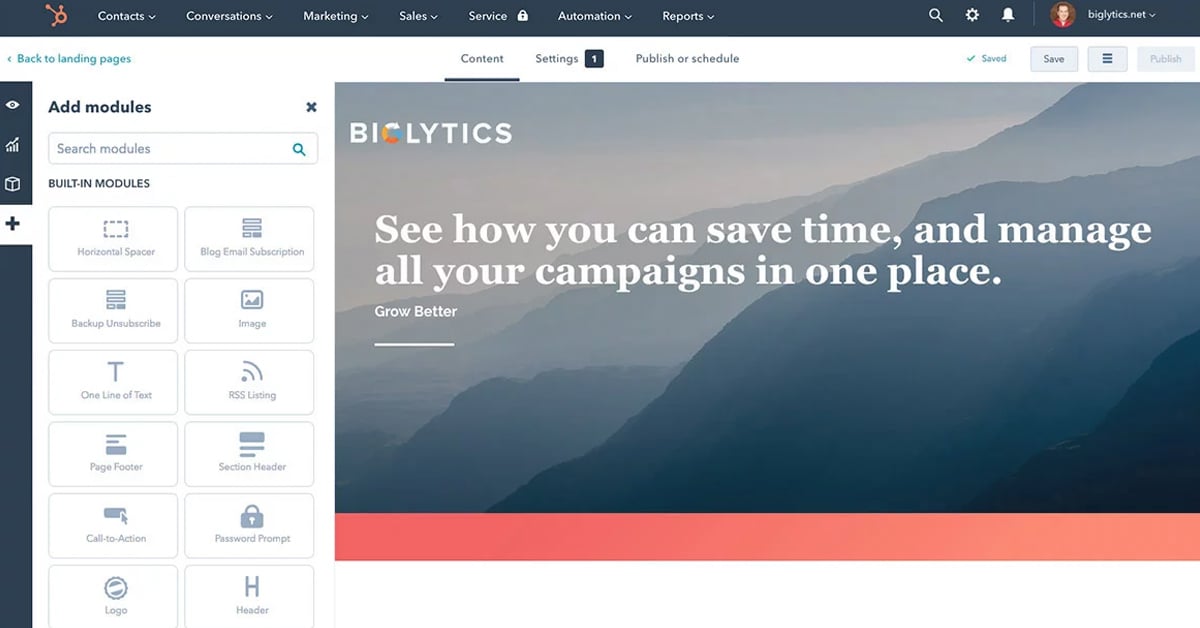 Content creation and management is made easy with the HubSpot CMS. It enables you to easily create blogs, landing pages,, and website content by selecting from one of thousands of templates on the marketplace instead of creating one from scratch. Using drag-and-drop modules, you can easily build or modify any page or if you're a developer, you can just dive into the code!
But HubSpot CMS goes far beyond just content creation, with additional capabilities for professional marketers like:
Drag-and-drop modules:

Drag and drop modules on any page to rearrange the layout or just modify content on the page. This is a particularly useful tool if you want to extend the capability of your website, there are hundreds of modules — both free and paid — available on the marketplace

.
Content strategy and SEO:

Plan your content and SEO strategy with BlueOshan, then use on-page SEO optimization advice to ensure you're on the right track. No additional plugins or tools required. Also we are here to help you!

Mobile optimization:

Any content you create within HubSpot (or templates you get from the marketplace) is automatically optimized for mobile without any additional work required. There's no need to do a separate optimization for your mobile client as HubSpot automatically does it for you.

Content staging: If you're making a lot of changes to your website, like during a product launch or a website redesign, you can use content staging to build or modify pages, then publish it all with one click. This is particularly useful for ecommerce websites or websites that offer a service.


Database-driven content:

Using HubDB, you can build database-driven pages that are dynamic and easy to update. Just take a look at the new HubSpot case study directory for an example of what you can build with HubDB

.
Projects:

HubSpot projects includes thousands of templates available to help guide you through anything you're looking to accomplish. From a website redesign all the way through setting a content strategy for the next year.
HubSpot CMS includes all the capabilities you need to create great content, optimize it for SEO, and ultimately start to grow your business.
Reporting and CRM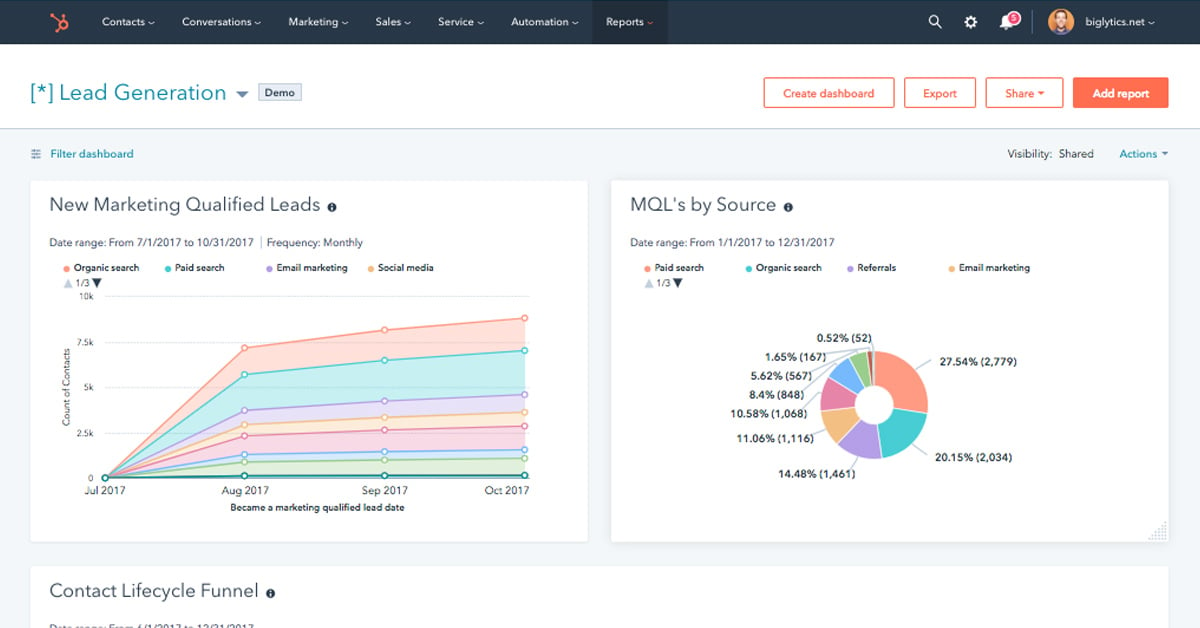 HubSpot CMS includes reporting tools and also a robust CRM so you can track contact-level insights and report on performance.
Traffic analytics:

With this tool you can track individual pages and overall site performance within the HubSpot CMS. Quite a useful for any upcoming marketers and web -admins.

HubSpot CRM:

HubSpot CRM was voted the #1 CRM for SMBs, is included and automatically integrated with the CMS so you can track contact-level details, build lists of contacts for personalization, and understand the full path from visitor to happy customer.
Subscribe to the BlueOshan blog for more news and content on the innovations in digital marketing!

Content Credits : HubSpot || Image Source : HubSpot
Topics: Hubspot CMS