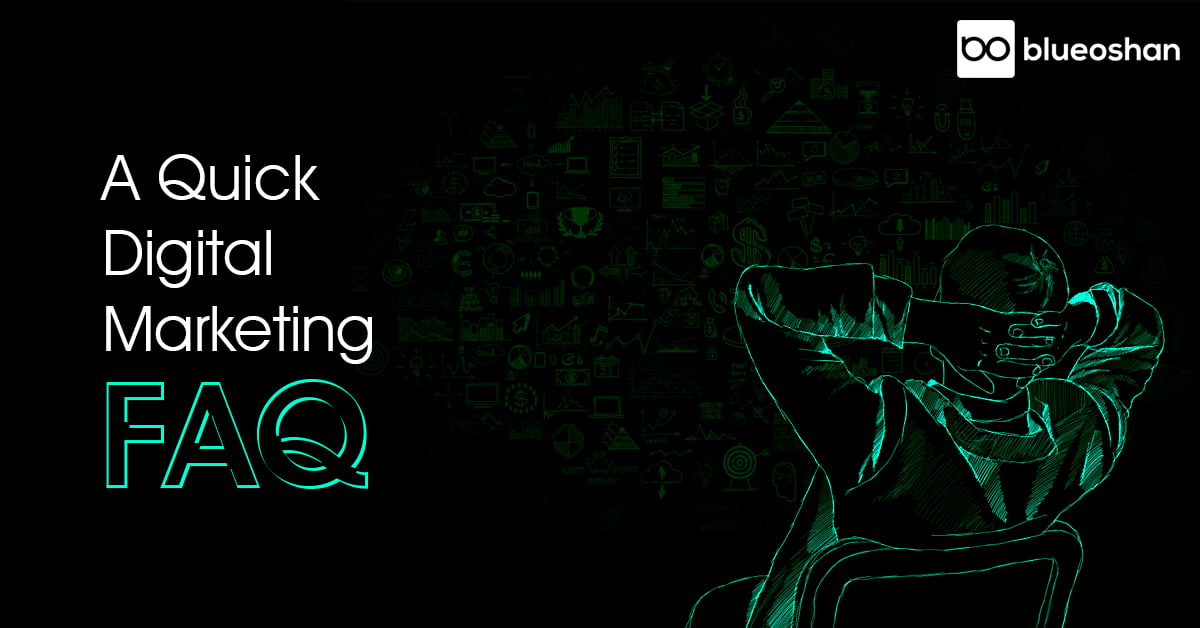 At BlueOshan our goal is to simplify digital marketing for you. If you've been enjoying our blogs so far, I would recommend checking out our podcast on Soundcloud. Today's blog is focused at answering commonly asked questions about SEO, digital marketing, the inbound methodology, social media marketing and more.
Q1) Does my website need a blog?
A1) The short answer is yes! To attract visitors to your website for information around your product/ domain or industry it's important to have blogs that inform your customers. It's a very important service that must be done regularly. Regular blog uploads build brand authority on a subject and also gives your customers the latest information. With your blogs up to date and regular, you can influence new leads to take interest in your business and nurture them using the inbound methodology.
Q2) Should my website have video content as well?
A2) Of course! Video content is hot right now and is more likely to engage, create leads, and click-throughs according to this article. It's not that hard to implement and we keep seeing brands using excuses to add video content. One of the biggest excuses for not adding video content is the lack of infrastructure with the website. This can be easily remedied by adding a YouTube extension to your WordPress website and you're up and running. Facebook has some decent video broadcasting tools as well, and Instagram video is the most upcoming video platform right now. Adding extensions to your social media pages for your website isn't hard at all, and is a great way to spice up your landing page.
Still have unanswered questions? For a more customized consultation session on your digital marketing needs…
Q3) How long do I have to do SEO for?
A3) SEO is a long-term solution for your business and is a continuous process. If you're an education startup and you have 1000 modules, and you create 1000 content pieces for your modules, your SEO work doesn't end. You'll have to go back and examine your content, do a content audit and see how they're performing. Based on that performance you'll have to tweak your search engine optimization to ensure that all your content pieces are performing wxell. To put it in simple words, SEO isn't a 100 meters dash, but it's more of a marathon. SEO never ends.
Q4) What's the best way to get into Inbound Marketing?
A4) Well you could call us! We would love to speak to you about your inbound needs, and since we are HubSpot partners, we can guide you through the entire process. Otherwise, we would recommend the HubSpot blog as a good place to start to inform yourself about the inbound methodology. You could even check out the HubSpot CRM which is free, and try it out for yourself. If you like the experience then you may be interested in the other software suites namely the Marketing, Sales and Growth suites. HubSpot has a lot to offer and is considered the best inbound marketing stack for companies whether you are an individual, a startup or an MNC.
Topics: Inbound Marketing, SEO, Website, Digital Marketing