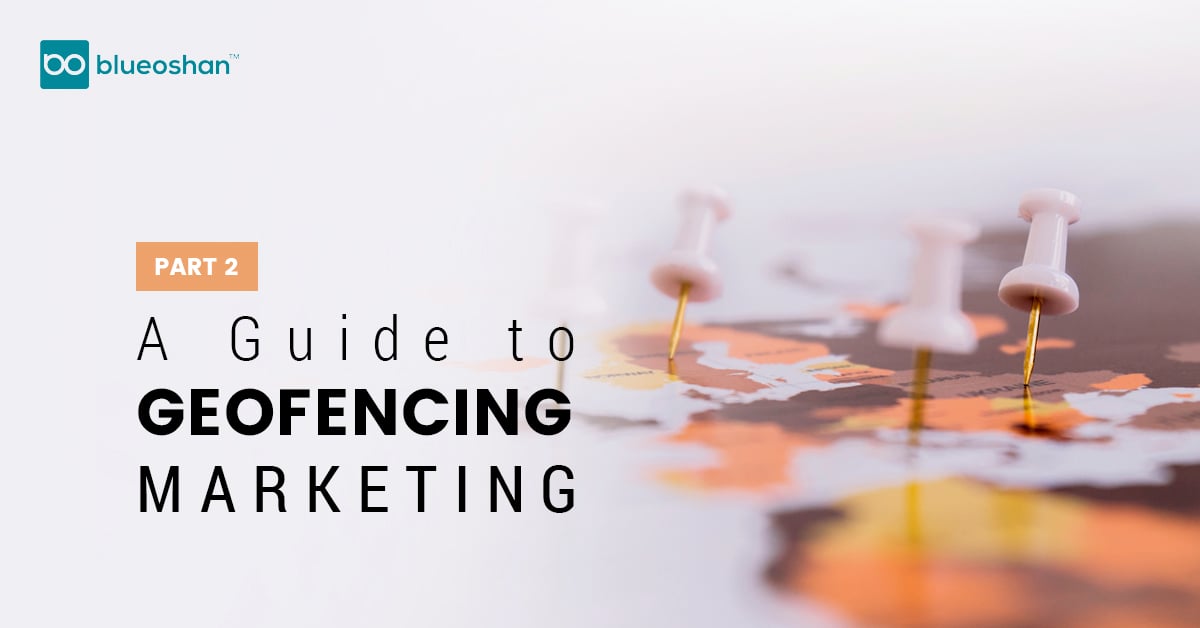 With over 100 variables to consider while building a proper geofencing strategy, here are a few factors that we haven't covered in Part 1:
Static vs Video vs OTT
Content in any marketing campaign is an important factor to consider. When deciding what creative assets, you would like to use, you can either go with static creatives, videos or target OTT or Over The Top Devices such as the Amazon Fire and the PlayStation 4. Static creatives are cheaper to produce but videos tend to have higher engagement. OTT devices are known to have high watch rates as well. When you're building your geofencing strategy, you can either go for an ad mix or choose one creative type to go with.
Standard vs Click-to-Call Geofencing
Just like Google ads and Facebook ads, with Geofencing marketing you can funnel traffic either to a landing page on your website or have potential customers use click-to-call ads. With the latter, a phone number will be displayed to the user after they click on an ad. These types of geofencing campaigns work for companies that are interested in lead generation in the form of phone calls. Unfortunately, click-to-call ads also tend to attract users who have mistakenly clicked on the ad, not knowing it was a call-only ad. This will, in turn, eat into your ad spend budget.
Ongoing Geofences and Set Time Captures
Geofencing marketing is done in specific periods of times depending on the service that is being sold. If you're trying to attract users who come for events, trade shows and conferences then the time period of the geofence must be set accordingly. On the flip side, ongoing geofence campaigns capture more users and can be important to the strategic objective of a company that wants to raise ongoing awareness to people entering those geofences.
Ad delivery times and dates
If you're setting up a geofence in Mumbai and Chennai, you would have to set them up differently. It's important to understand the pulse of a location or city. Chennai tends to wrap up by 10:30 PM whereas Mumbai is known to be quite active even at late hours. Targeting users would mean understanding when your users are most active. Days of the week can also play an important role in engagement, for example, weekends could mean more activity for a pop-up event, and so the geofence should be planned with that in mind.
Geofencing Strategies based on Industry
Trade Shows and Events
The best geofencing strategy for tradeshows and events is to target the right people with a compelling message and send them to an engaging landing page. If you do everything right, then hopefully they will perform the desired action. A good rule of thumb for trade show and event geofencing campaigns is to set your expectations realistic. Do not expect a huge influx in leads when you geofence tradeshows and events. Your strategy should include brand awareness, IP Address targeting of the event, geofencing, site retargeting and few more tactics to constantly ping event attendees for the period of the event.
Retailers and Restaurants
This industry is quite easy to set up a geofencing campaign for because it's possible to measure foot traffic and customers who have seen or clicked on an ad, or have visited the retailer or restaurant location. With restaurants, a good geofencing strategy is to simply tell potential customers where they should be eating at. Most customers just need to be recommended cuisine and if it matches, the closest restaurant by geography will work. You can geofence other similar restaurants in the same competitive market or a neighborhood and take in all those new leads!
Geofencing malls are a great way to get traffic to your storefront. Parameters to consider for stores is which days foot traffic is high at the mall. Here recency for the geofence won't make sense if customers come only once in six months. So, a 1 day or 2-hour recency is a great strategy to maximize reach. Increasing the frequency cap from 4 to 16 ads served per day, per person is also a good way to achieve better results.
Service centers
Whether you're a car dealership, or a laptop service center, geofencing for this sector is a little more complicated. Competitive conquesting or geofencing your competitors is a strategy that works really well for car dealerships. You can do complex things like understanding when a device's warranty is about to run out, and serve ads to those customers who need to buy an additional warranty. A smaller budget may also help in this industry to reach and target more people.
Geofencing can work wonders if you're campaign can be measured properly. If you don't measure your KPI's then you won't know if your strategy worked or not. Here are a few KPI's we suggest keeping track of:
Impressions
Clicks
CTR (Click-through rate)
CPM (Cost per 1000 impressions)
CPC (Cost per click)
Cost per action
Walk-ins
Cost per visit
Phone calls
Form submissions
Chat box engagements
Booked appointments
There's a possibility that you will have multiple campaigns running simultaneously, like Google Ads, Facebook ads, organic Google search and geofencing marketing. Once you start keeping track of the above KPIs, you will be able to tell which campaign is working better, and which deserves the majority of your ad spend.
We hope you enjoyed this guide to Geofencing Marketing. If you have any questions, do leave a comment and we will be happy to get back to you. Subscribe to the BlueOshan newsletter for more articles on digital marketing.
Topics: geofencing