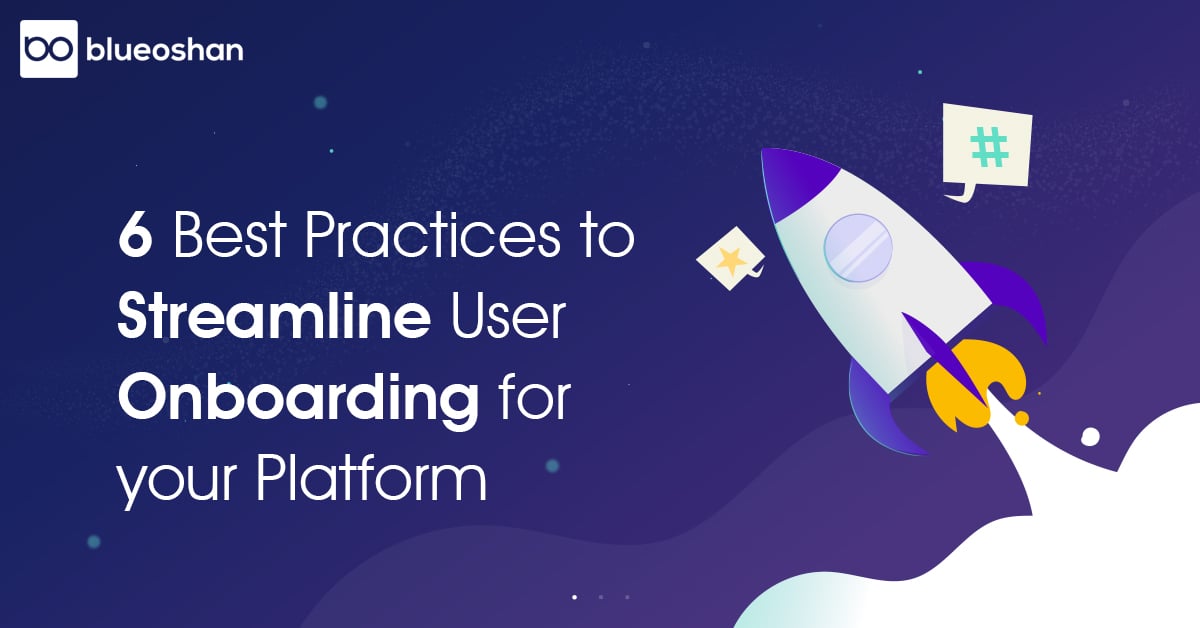 "You will never get a second chance to make a first impression."
Making the first impression can be really important for a business. Onboarding users can be one of the most difficult and challenging components of any product launch. If you don't plan out your first impression, you will not reap the rewards for later, or worse yet, harm your future adoption and growth.
So, what is user onboarding?
User onboarding is the process of actively guiding and helping users find new value and success using your product or service.
If you find yourself in a position where you must assist customers with new product introductions, then it is important to first understand the various aspects of product setup so that you can refine your messaging and target the right markets to gain traction.
Here is a list of user onboarding software that you can use:
● Tutorialize
● AppCues
● Intercom
● Lessonly
● Iridize
Speak to experts who have hands-on knowledge with onboarding users for multiple platforms that will maximize your ROI
1. Tutorialize
Tutorialize can be used by anyone to develop custom website tutorials to give new users an online tour of everything they need to know to use your product successfully.
Price: Starts at $14/month
2. AppCues
AppCues helps anyone build user onboarding, customer satisfaction surveys, or new feature announcements right into the product -- without needing to know how to code first.
Price: Starts at $159/month
3. Intercom
Intercom's platform uses conversational customer messaging to guide new users step-by-step through a new product tutorial.
Price: Starts at $87/month
4. Lessonly
Lessonly offers powerful, easy-to-use web-based training that allows you to create multiple lessons for, particularly complicated product onboarding.
Price: Starts at $300/month
5. Iridize
Iridize is a platform for SaaS enterprise product onboarding, with personalized options for engaging with customers.
Price: Starts at $500/month
6 Best Practices to Streamline User Onboarding for your Platform
Of course, user onboarding is not just about using software. Here are a few best practices that you can follow for setting up your customers to buy your product:
.
1. Map out user journeys.
Profiling your users and clearly establishing their needs, goals, motivations, and the messages that will resonate with them should be your initial priority. It's easier to sell a product to a person when you know how to sell it to them. Your customer base could be very diverse requiring you to factor in things like purchasing power, intent and demographics. Once you've established a baseline between your customers, then you can figure out what will push conversions. You can even learn from successful user journeys and eliminate bottlenecks from your buyer journey. Once you have all this set in place, you can establish a user flow that works best for a customer's journey.
Each user profile may lead to a different path to purchase. By creating multiple landing pages, you can help capture new traffic and increase conversions by tailoring your product to satisfy specific needs.
2. Communicate the value proposition.
Communicating the value of your product is the second most important practice for user onboarding. Why should people buy or invest in your product? A simple clear description of what makes the product unique is very important. Understand that customers may come from different demographics, thus it is important to make it easy for potential users to understand a product. In less than five seconds, users should be able to pinpoint the product use cases, and whether it is relevant to them. In those five seconds, you must be able to provide users with that "aha!" moment, where the user understands the costs and benefits of the product and wants to know more. You essentially have two sentences to communicate the value proposition clearly to potential customers. Remember that the value proposition will also introduce the tone and personality of the product and brand. Choose whether you want to go with a playful and fun tone or maybe a serious and grounded tone, or something in between.
3. Reduce friction.
One of the biggest mistakes that businesses make is having a poor sign-up experience. If you have even a hiccup in the sign-up experience, your onboarding will come to a halt. Good design can prevent user friction and encourage successful sign-ups. Any sort of friction due to website quality, user behaviour trends that slow down a company's sales, must be identified and mitigated earlier on. Here are a few things you can do to reduce friction for your onboarding process:
● Make landing pages short and easy.
● Align the landing pages and your marketing messages.
● Communicate trust signals to users.
According to HubSpot, "Social login or email signup can seriously reduce the user friction of signup, but many businesses will still want the data that comes with a full sign-up form. Here, it's important to carefully balance marketing needs with user flow design."
The idea is to keep things simple. Implement inline form validation, which can decrease form completion time by 42%. Build trust through user testimonials.
4. Tailor the experience.
Tailoring the experience for the sign-up process and make a huge difference. Once you have a clear path to completing the onboard process, create assisted tools like chatbots to help guide users who are finding trouble. In some cases, however, these things might feel like a hinderance, so allow users to opt-in or opt-out wherever possible. Having these processes setup will establish a certain amount of comfort for the user, building their confidence in your product from the get-go. Power users who want to figure out the product themselves might even want a demo experience of the product. Give it to them and convert them later.
5. Be a guide.
Remember when video games started coming with tutorials? Tutorials would allow gamers to quickly learn the core mechanics of the game and jump right into the game with a certain amount of confidence. If your product doesn't have a guiding hand, and it also happens to be complex, it might scare off some of your users! This is especially true with products with steep learning curves. The modern customer can be impatient, so it is always good to prepare for this eventuality. Assisted guides, on-screen prompts, and sectioning off parts of your product under advanced categories will help you layer your product in a way that brings a newbie user to power-user status in no time. There should be a moment where the user realizes that they cannot move forward without this product or feature. At that moment you have converted your user to a fan of your product, and you can be rest assured, they will be interested in learning to use your product better and more efficiently.
6. Use email to educate and support.
Email is the best. No, seriously.
The use of email is still the most effective way to convert new users into paying customers. For SaaS onboarding, email can serve as a means of engagement and new customer referral. Here are a few things that you should consider when using emails to onboard users:
● Don't send out emails without a process in place. From the 'welcome' email to the 'thank you for purchasing our product' email, the messaging must be clear, well-defined and transparent.
● Emails should be focused on getting the user to do one specific thing. For this to happen, you will need a clear call-to-action.
● Providing a direct link to do a specific task is great for email marketing.
● Share existing documents and resources, or helpful videos and guides about your product, so that new users can learn and grow with the product.
If you follow these six best practices to streamline user onboarding, you are guaranteed better conversion rates. Keep generating user bios, because the customer landscape is ever changing. As long as you constantly stay up to date on your user trends and behaviours, and you create processes to ensure their requirements are met; you will see a steady increase in user acquisition.
Topics: CRM, Onboarding