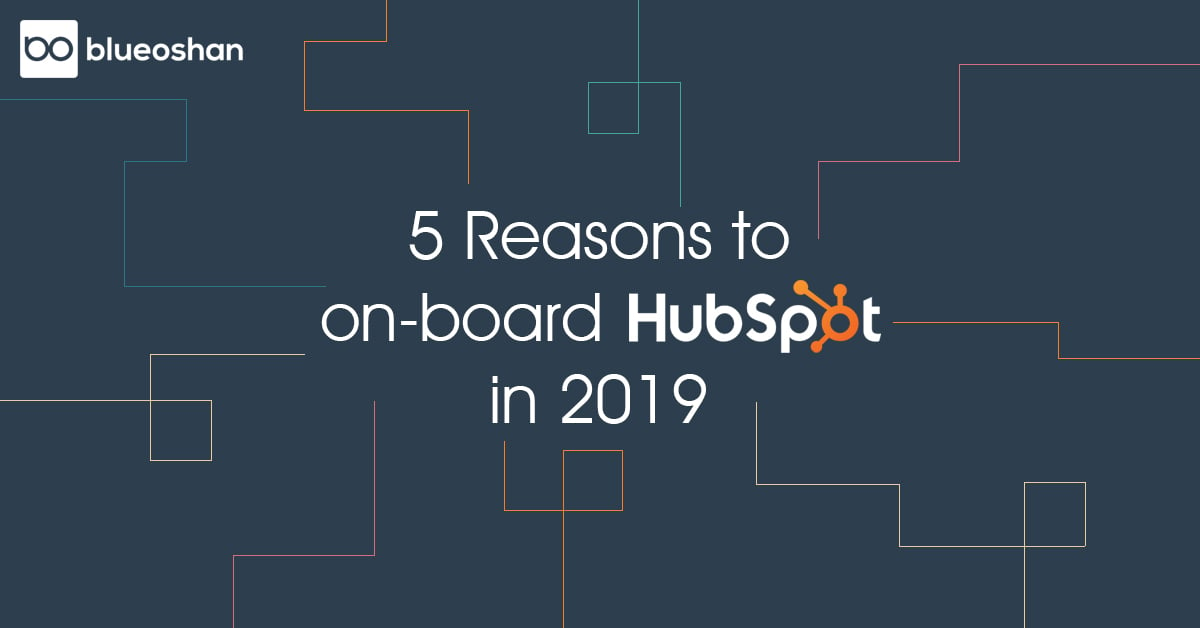 In 2018, HubSpot announced that they were building the HubSpot platform as a centralized platform. The way business is being done has changed. Now we see a lot of businesses using more and different kinds of software that all need to work together. To help their customers, HubSpot is evolving from an "all-in-one" suite into an "all-on-one" platform.
HubSpot's goal is to become a lovable platform that will make it easy for other apps to co-exist in harmony. Now the HubSpot platform will allow a rich landscape of apps or custom apps to work together from within the platform. The idea is to deliver amazing end-to-end customer experiences via the platform.
The platform now has a growing collection of partners, who have made great progress over the past year. So here's a quick look at the highlights from 2018:
1. 94 new applications were listed in the directory, growing the platform partner ecosystem by 70%.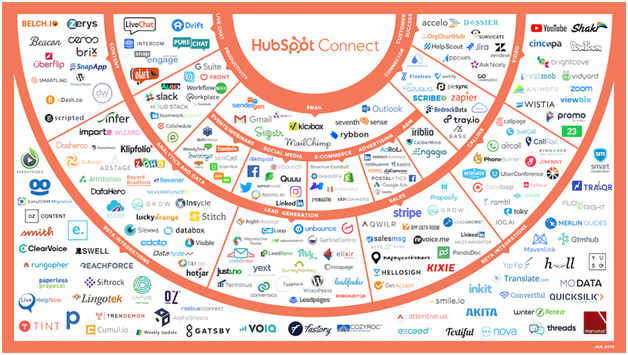 A good platform will attract more customers who in turn will attract more developers, who will build more apps that in turn attract more customers. In an ecosystem such as this, customers enjoy a wider set of capabilities, while the developers reach an ever-growing audience that they can distribute their apps to.
As you can see from the infographic, the HubSpot platform has grown quite large welcoming 94 new official apps to the ecosystem, and bringing the number of integrations to over 200 across 17 categories! The platform is clearly focused on bringing a wide variety of innovative companies to the customers, who in turn will bring their new integrated apps to the ecosystem.
Looking for HubSpot CRM on-boarding or implementation specialists
The most popular category that grew in 2018 was Calling. Just within this category, you can find 21 different apps for video conferencing, integrating with cloud-based phone systems and call centers, inbound and outbound messaging services, chatbots and AI driven analysis of phone calls to name a few.
In 2018, the top 20 apps on the platform were:
a. Zapier - integrations automation
b. Mailchimp - email and marketing automation
c. Slack - collaboration hub for work
d. WordPress - free content management system
e. SurveyMonkey - survey collection
f. Eventbrite - event management and ticketing
g. Salesforce - CRM
h. Databox - KPI dashboards
i. GoToWebinar - video conferencing
j. MagneticOne Mobile - business card sync
k. Automate.io - integrations automation
l. Hotjar - heat mapping
m. UberConference - video conferencing
n. Zendesk - support ticketing and customer software
o. Shopify - ecommerce platform
p. Typeform - online form and survey-building
q. PandaDoc - proposal software and eSignatures
r. Unbounce - landing page building
s. Import2 Wizard - seamless data sync
t. PieSync - integrations automation
Many of the above mentioned applications were early partners of the platform, and they have continued to see great success. However, a few new partners to the platform have also started to gain traction.
The 10 fastest-growing new apps on the HubSpot platform are:
1. Import2 Wizard - seamless data sync
2. Typeform - online form and survey-building
3. Slack - collaboration hub for work
4. Zoho Analytics - informative sales reports and dashboards
5. GetSiteControl - online form and survey-building
6. CircleLoop - advanced calling
7. OrgChartHub - organizational chart building
8. Map My Customers - mapping and data visualization
9. Jira - project management
10. Skyvia - cloud application and database sync

2019 is also starting to look up because HubSpot has built seven native integrations: Zoom, Slack, Shopify, Stripe, YouTube, Vidyard, and Workplace by Facebook. HubSpot focusses on a small number of native integrations to ensure that dev time is prioritized for features that are valuable to customers.
The following native integrations were launched:

1. Slack - a deep integration between Slack and HubSpot
2. Workplace - HubSpot were launch partners with Workplace by Facebook
3. YouTube - a YouTube integration for actionable video metrics
4. Shopify - the Shopify integration along with an Ecommerce Bridge API, to enable companies to sync and manipulate ecommerce data using HubSpot
5. Zoom - an integration with Zoom to make it possible for other video conferencing providers to plug into HubSpot in the same way
2. HubSpot added 95 new API endpoints and hosted their first annual platform partner day.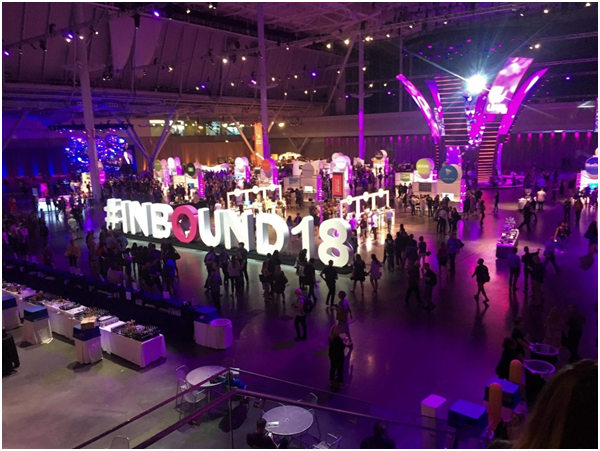 The product teams have been working hard on opening more APIs and UI extensions to enable developers to build and integrate more kinds of apps onto the HubSpot platform. In 2018, 95 new API endpoints (for a total of 355) were added to the platform, creating programmatic access to tickets, products, line items, CRM pipelines, GDPR compliance features, and more.
The Ecommerce Bridge API and Analytics API were launched to facilitate deeper integrations with a wider range of partners from the ecommerce and analytics categories. For the Marketing, Sales and Service Hub products, a new Workflow Extensions model was launched, that allows partners to create branded, native-like actions for customers within workflows.
In spring of 2018, HubSpot hosted their first annual Platform Partner Day at their headquarters in Cambridge. More than 60 of the top integration partners attended the event, to discuss the development of the platform, new product releases and to collaborate over creating better apps and integrations for the shared customer base. A second annual Platform Partner day is planned for 2019 as well.
3. Customers adopted integrations at record pace.
HubSpot's analytics show a positive correlation between the number of apps a customer connects to on the platform, and their growth. When a customer invests in a unified experience with the HubSpot platform, they are able to accomplish and deliver a lot more to their own customers.
In 2018, the adoption rate of applications on the platform by HubSpot customers was record-breaking. A majority of the customers had at least one other app integrated with HubSpot, and the average number of apps per customer jumped by more than 50% year-over-year. This means hundreds of thousands of additional app installs!
These great numbers are a positive trend for customers, as they seem to be reaping the benefits of the HubSpot platform.
4. HubSpot connected platform partners, agencies, and startups.
HubSpot's global network of thousands of agencies and consultants helps businesses leverage the HubSpot software to grow better. With the addition of platform partners' products, clients now have more capabilities to expand their own service offerings.
Agency partners have begun to leverage the HubSpot platform in unique and powerful ways. To encourage and facilitate these types of relationships, HubSpot launched the Apps for Agency Services program. This allows for a more structure approach for platform partners who qualify to help agencies sell and service their software.
HubSpot for Startups is another thriving program with over 1,500 accelerators, incubators, and VC firms to provide startups with educational resources, event programs, and startup-friendly discounts on our software. HubSpot's marketing team did research into the most commonly used apps for startups in our ecosystem, and curated collections of apps for startups and free apps within the HubSpot directory.
The successful connections between platform partners, agencies, and startups has been a great for the HubSpot platform, and more is planned for 2019.
5. The launch of HubSpot Ventures and the announcement of Amazon Web Services as a co-investor for the HubSpot platform.
In December 2018, HubSpot Ventures was launched, a new $30 million fund to invest in startups that align with our mission to help organizations grow better. HubSpot has invested in Blissfully, Grow, Lorem, Privy and Terminus.
Amazon Web Services (AWS) has announced a three-year commitment with HubSpot to help startups grow better. Now, all AWS Activate members have access to HubSpot for Startups and AWS now offers Activate memberships and credits to participants in HubSpot for Startups as well. In the spirit of investing to platform partners, HubSpot for Startups discounts have also been extended to certified platform partners who aren't yet HubSpot customers but want to make the switch.
Plans for HubSpot in 2019
HubSpot has big plans for their platform for the year ahead. For customers, there will be more apps and integrations to expand your digital marketing reach and flexibility. To check out the latest one, click on the new and noteworthy category in the HubSpot directory. For partners, regular changes and updates will be sent out, including developer documentation, tools, and support. The idea is to invest in the ecosystem to ensure the platforms continuous success.
BlueOshan is a HubSpot Gold Partner, and we will be happy to help you on-board HubSpot in 2019. We are completely up-to-date with the latest features the platform has to offer, and we can help you configure all your integrations efficiently so that you can hit the ground running with your business. We offer turn-key solutions as well, if you're planning to on-board the HubSpot marketing platform completely from scratch. Do contact us for more information.
Topics: Hubspot