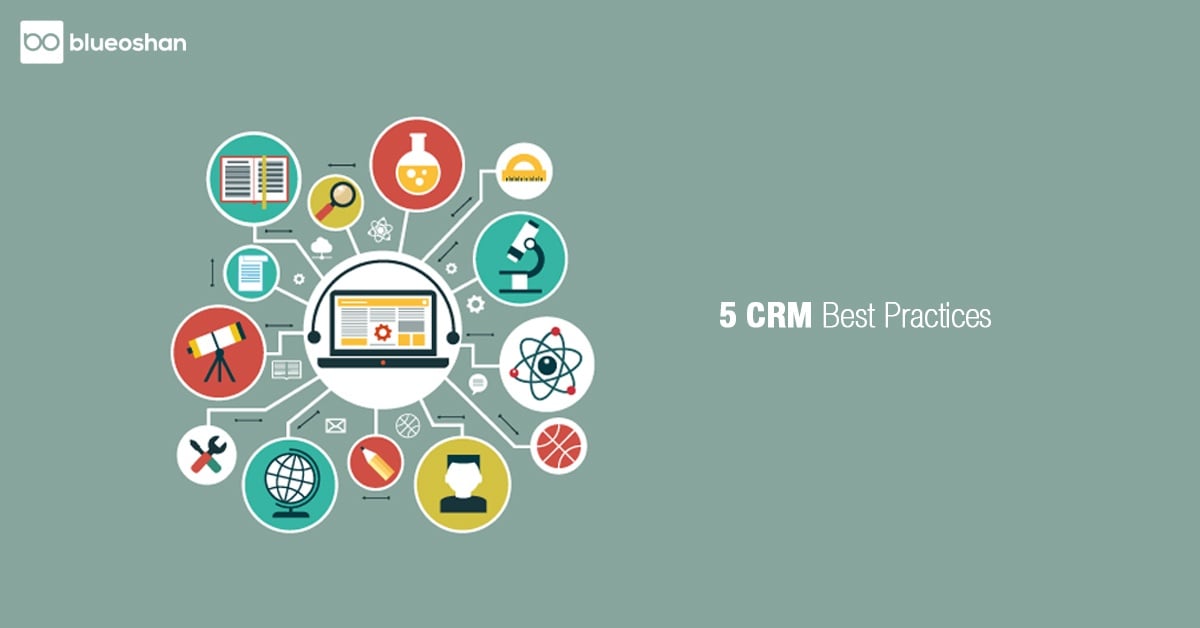 While implementing CRM, you need to make sure you're as efficient as possible. To help you do that, we've written 5 best practices for you to follow so that you get the most out of your CRM strategy:
1. Choose the right CRM software
There are lots of different software that are available in the market. Make sure that you pick the right CRM for your organization. If you're a big organization maybe consider one of the bigger CRM suites. If you have employees who need a bit of training, then choose software that has simpler learning curves.
2. Regularly delete old or unusable data
Make sure that all your business decisions are made on using relevant data. Unfortunately, in the process of using CRM software, you'll notice the expense of storing and maintaining data is rising. Remove duplicates in your data, and also regularly cleanse your databases to ensure you have the correct data for your business.
3. Automate all your work
You can use CRM workflow automation to set up alerts, triggers, business rules. You'll be far more efficient in managing approvals, sales processes, and lead generations. You can even automate different mail templates to send out so that you don't have to reply to each and every mail.
4. Utilize CRM analytics
While this goes without saying, we are still mentioning it, because most marketers don't understand how powerful the analytics dashboards are in CRM software. Use CRM analytics to learn about your customers and make business decisions based on these insights.
5. Integrate with tools
This is arguably the most important practice in CRM. Make sure your CRM system integrates with other tools in your sales funnel. When you have proper integration, you'll have a better understanding of your business, and you'll be able to predict and plan for tomorrow.
Topics: CRM