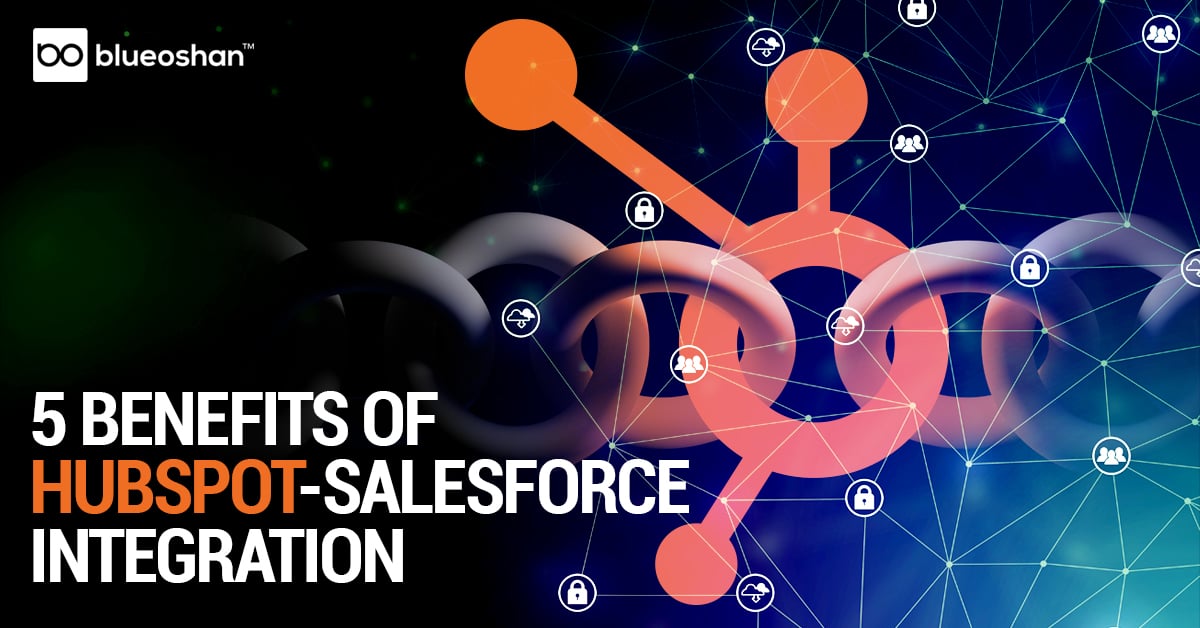 Inbound Marketing and HubSpot
Inbound Marketing is a process by which you turn strangers on the internet into potential customers and eventually into promoters. It's proven to be a very effective method of marketing for small and large businesses alike. Inbound marketing combines the marketing efforts with the sales efforts of a company. HubSpot is known for its marketing automation, sales and service tools, as well as its CRM software. The tools have all been inexpensive (when compared to other similar products on the market), or even free. This has made HubSpot widely popular with small and medium businesses.
But what about Sales?
HubSpot understands that a good marketing campaign can only complement a great sales campaign. The HubSpot suite offers an amazing integration between HubSpot and Salesforce to ensure that your sales team gets the mileage they need. The relationship between these two companies was made public on the HubSpot blog where they announced that they have renewed their ISVForce relationship with Salesforce.com for 2020.
What this means is, nearly 20% of HubSpot marketing software customers who do use Saleforce.com's CRM product will be able to continue to leverage this integration. Since both companies have similar audiences and features, HubSpot's CRM is a free application that Salesforce users can take advantage of, and Saleforce's CRM offers multiple benefits to HubSpot users as well. Both companies seem to understand the value of the other's platform, as they both offer integrations so you can get the best of both worlds.
5 Benefits of HubSpot and Salesforce Integration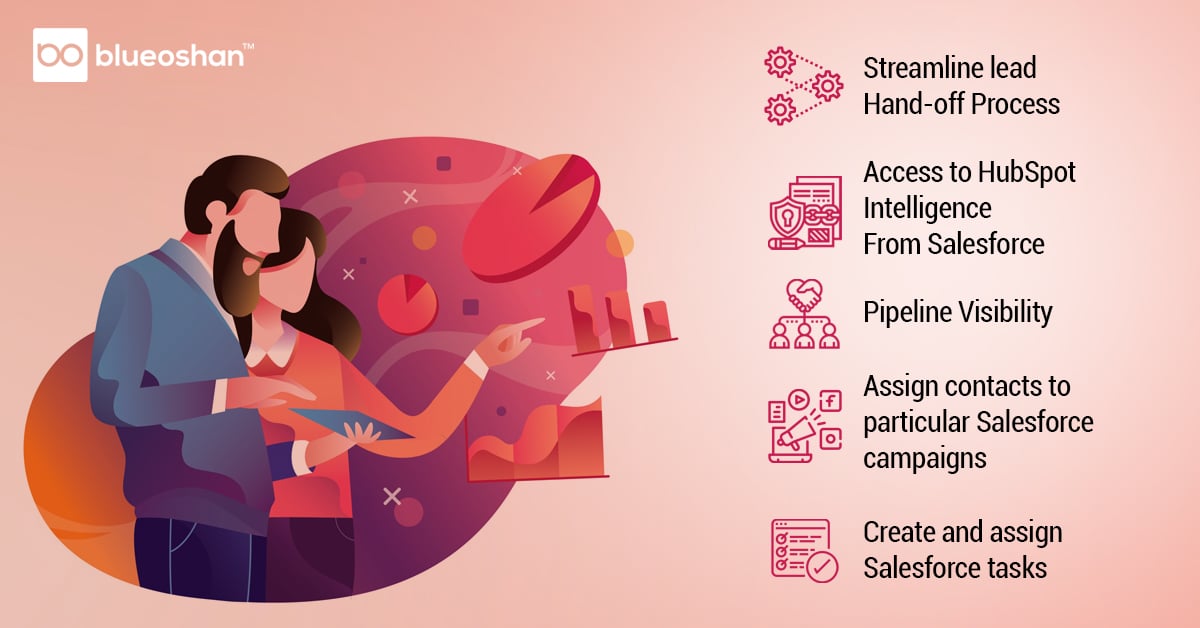 Streamline lead Hand-off Process
When you place a HubSpot contact in the inclusion list criteria, a record will be synced with Salesforce for your sales team to handle. This automatic integration minimizes any delays and improves conversations between you and your prospects.

Access to HubSpot Intelligence from Salesforce
One of the major benefits of the HubSpot ecosystem is HubSpot Intelligence. This nifty feature creates timeline activities, engagement, and a whole list of insights into how the prospect was being nurtured. Now all the sales team has to do is glance at this data, and move the conversation forward to a close.

Pipeline Visibility
Syncing Salesforce pipeline with the HubSpot CRM was a great idea for both the marketing teams and sales teams. Now both teams have a window through which they can share data, post-handover. Marketers can invest their time to generate leads that they now know will be converted by the Sales team. This visibility removes alignment issues between the team, and allows for data-driven decisions which are always a good thing.


Assign contacts to particular Salesforce campaigns
You can assign members to their respective status on the basis of specific marketing activity and engagement to more accurately measure campaign success and overall ROI using the HubSpot workflow tool.

Create and assign Salesforce tasks
Using the HubSpot workflow tool, we can create and assign tasks to Salesforce users based on different triggers; for example, the contact owner could be assigned a follow-up task after a lead visited the pricing page 3+ times in a month.


Key Features in HubSpot-Salesforce Integration
( Source : Hubspot )
Get set up in minutes – no technical knowledge required.

Getting started with the HubSpot-Salesforce integration is easy and requires no technical work – just a straightforward, phone-based setup process. What's more, HubSpot employs a team of engineers and support staff dedicated to maintaining and improving your integration. You'll get a lightning-fast integration, that you and your whole team can rely on.


Send valuable lead intelligence to your sales team.



With a powerful bi-directional sync, changes in one system are automatically synced to the other.


Choose which new records sync from HubSpot to Salesforce and when, and automatically send important lead intelligence like email opens, form submissions, website activity, and more to your sales team so they have valuable lead data to help them close more deals. Send lead scores from HubSpot to Salesforce as well to help your sales team prioritize their outreach and save time.

Close the loop between marketing and sales.


Use details from Salesforce contacts or accounts to personalize marketing emails, segment your database, or send emails on behalf of a lead's assigned sales rep. You'll never have to export a list from Salesforce to kick off a campaign, or import the response from the campaign back into Salesforce. And as your sales team closes leads as customers, Salesforce will send revenue data from closed-won opportunities right into HubSpot so you can tie specific marketing campaigns to real revenue.


( Images Source : Hubspot )

Talk to BlueOshan's HubSpot implementation and integration specialists to understand how we can help you get the best out of this integration. Subscribe to the BlueOshan blog for more news and content on the innovations in digital marketing!
Topics: Hubspot Integrations