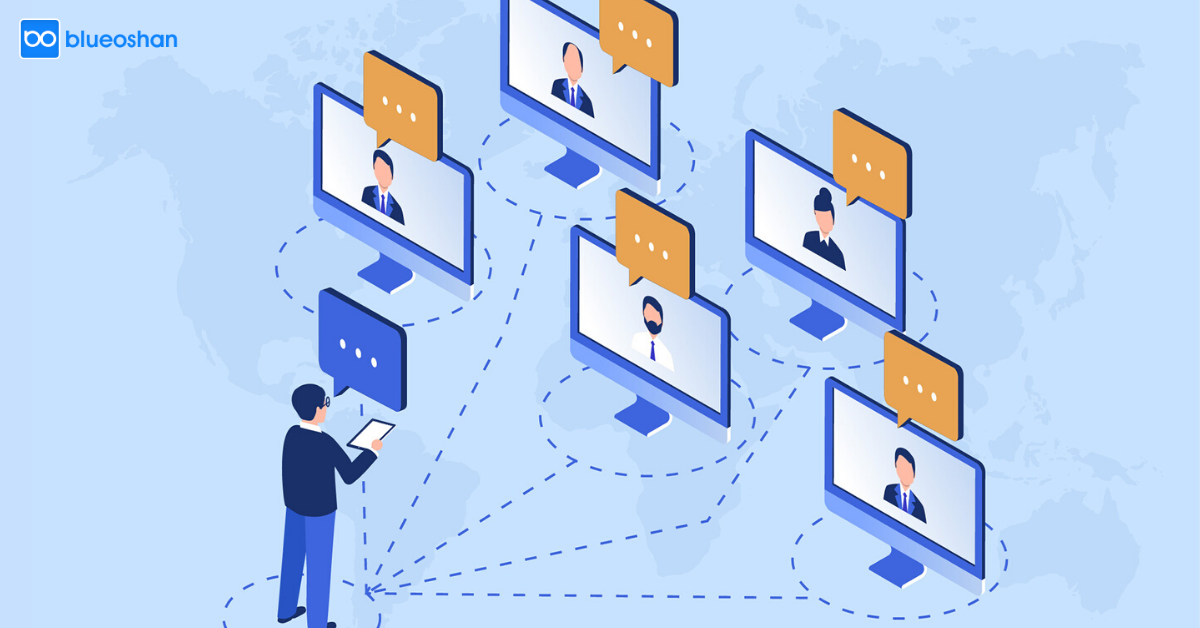 Logistics involved in marketing a webinar or online speaking event is no less than a physical on-premise event...
While learning and developing new skills are super important, people are kind of tired being on web-conference calls, nearly all day. Maybe there are far too many webinars and online events that are being marketed and hosted. If you have a proper campaign format (approach), you can stand apart despite all the noise. From an organiser's standpoint there are several moving parts to deal with when it comes to online events viz. creating content, connecting with your speakers, organising your tech-stack et al.
Given the present day context and if you have decided to go through the mill, won't it make sense to show the world (your audience) what you have got? Then, you really need to differentiate and express yourself - meaning you need to market your webinar well. The world around you is technology and opportunities galore...I have picked the following 10 ideas that you may want to incorporate in your #digitalmarketing plan.
Your Event Marketing Tech-stack

Topic-specific website

On-site intervention

Email Marketing

Paid Media Advertising

Blogging

Social Media

Your Clients

Your Network

Those small things
Your Event Marketing Tech-stack
I recommend that you go with a stable SaaS product with good integration options. We recently compiled a stack consisting of Heysummit, Vimeo (for hosting videos), Zoom, HubSpot and Zapier. With Heysummit, you can handle both live webinars and recorded sessions. Also, you can
Build landing pages

Manage attendee registration and preferences

Manage multiple talks and events

Manage topics and categories

Create speaker's dashboard

Report on event performance
Heysummit registrations can be integrated with HubSpot using Zapier for marketing via HubSpot. Speakers and hosts can be provided access to share the event on social media and update their profile as well.

Topic-specific website
It does take time and investment to build a non-branded site but in the long run, topic-specific websites can be a great source of leads. If you can create something specific around a topic that is central to your domain it will act as a pillar of support for (marketing) your webinar, continue to grow with content, and support future webinars as well.
On-site intervention
I don't like pop-ups. Many of us don't either but it does have a role and place in your webinar marketing. I am talking about placing sliders and pop-ups on arrival and exit in your branded website, which has regular traffic. Don't let it become too much of a nuisance for the visitor - it does help letting people know that you are planning an #onlineEvent #webinar - if your creatives are gentle and pleasing, I am sure people will understand despite the annoyance.
Email Marketing
Direct email marketing is the mother of all forms of marketing and it's very relevant when it comes to reaching out to your database. You need a pre-event, in-event and post-event sequence. It can be a combination of information, reminder, thank you and follow through giveaways (say content offers like playbook, ebook, access to recorded videos).
Use text-based emails accompanied by nice visuals. CTAs are important. Make sure those are tracked in #HubSpot. Never forget to thank those who registered and those who attended. These are simple gestures and have nothing to do with marketing. Also, never bother someone who has registered or not interested.
Paid Media Advertising
Depending on your budgets and circumstances, you may consider advertising on channels where you buyers are busy. It is a traditional and crucial initiative that needs to be in your #eventmarketing mix. #PaidMedaiAdvertising can play a useful role in supporting your direct and organic digital marketing efforts. I would say start at least 90 days in advance. Build the spend over time and increase it closer to the event date.

Blogging
This is one of my personal favourites...make sure you have a blogger in your team when you start planning your #WebinarMarketing programme. I suggest you start this alongside your ad campaigns (90 days before the event). Write about the event - you can't say a lot in your emails and ad campaigns. Blogs give us some space to express more. You could post an interview with one of your popular speakers, distribute it on social media and request your speakers to share it with her network. A 1-minute video teaser can also accompany the interview. Write a blog post after your event/webinar with snippets and links to resources from the event. Write for channels like LinkedIn and Medium directly besides your website. Make you sure your blogs are referenced in the event landing page and topic-specific website. If you have some extra budget, you can promote the blogs too.
Social Media
Choose your channel and post. There are different schools of thoughts. Some say post on Facebook even if your interested parties are on LinkedIn. I tend to disagree but it does not really matter. What matters is posting multiple times over a period of 90 days but be moderate. You can post multiple times in a day on twitter though. Custom design your posts for every channel - there are dimension specs to be followed...Don't miss your hashtags, LinkedIn groups [follow the rules], and links to the registration landing page.
Your Clients
Write and talk to your customers about your event. Request their participation and also request them to bring a friend along. Ask them (kindly) to share your content on social media. Nothing like a customer recommending your event - isn't it?
Your Network
Leverage your club, professional, learning, and alumni memberships / groups. Ask them (kindly) to spread the word in their circuit and in social media (if they can). Networking does work…
Those small things
It would really be useful to get your designer to create a nice GIF for your email signature, which can link up to your landing page. Let all your colleagues / employees sport this signature as well. Also, design a custom DP (display picture) with event details for all your profile pages on social media, and whatsapp. And, Hey... do not forget to remove/change the DP after the event is over.
Last but not the least, before you start your 90 days campaign, make a list of all the creative assets you need for your event - landing pages, website, email campaigns, ad copies, ad creatives, social media posts, display pictures, profile pictures, teaser videos, speaker profiles, and speakers' sound bytes. Get your tech-stack in place and ad budgets approved.
Produce it, review it and load it to your tech-stack and have fun watching your registrations grow.
At BlueOshan we develop technology enabled marketing and sales solutions. If you have a marketing and/or sales use case, our consultants will be happy to help you build a robust process and select the right technology to support it.
Content Source: Smartbugmedia
Topics: Event Marketing